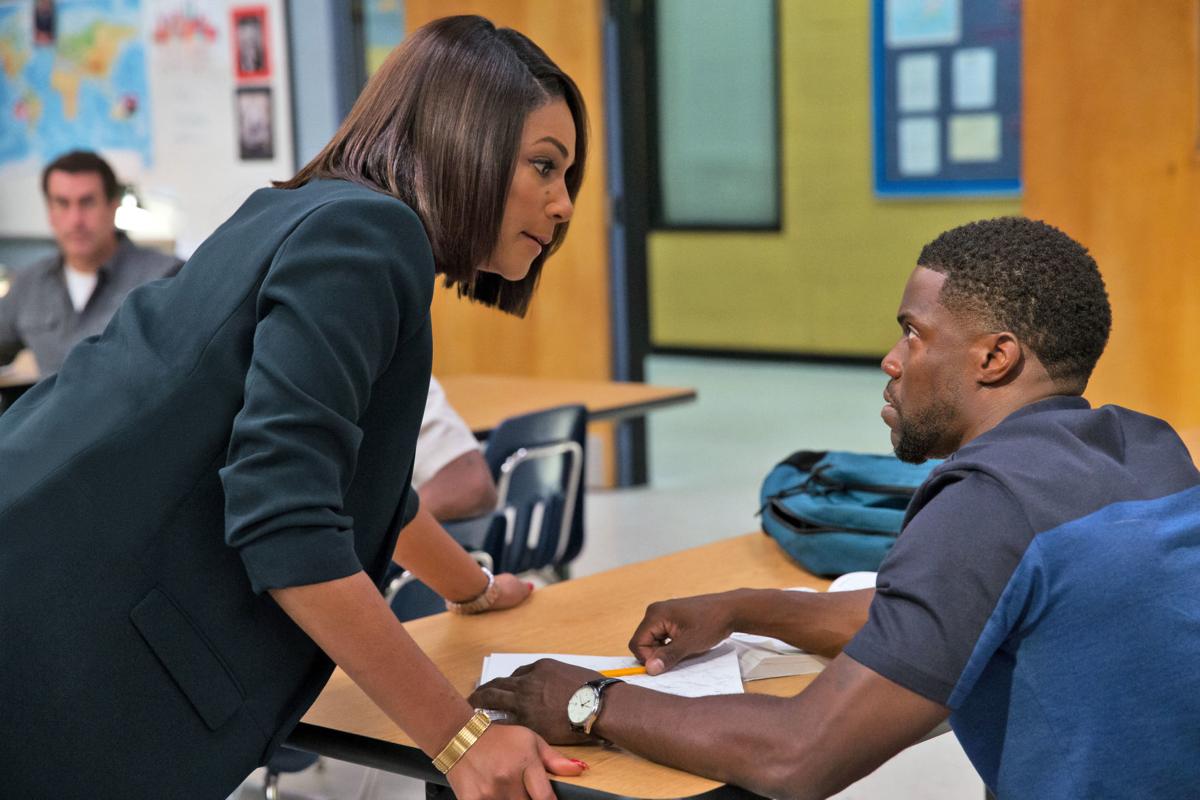 "Night School" barely gets a passing grade.
That's largely because six people contributed to the script and, for the most part, didn't offer anything substantial.
Kevin Hart, one of the writing suspects, stars as a salesman who goes back to school to get his GED. Because it's not easy landing a job without a diploma (his employer's business burned), he enrolls in night class at his old high school.
There, the principal (Taran Killam) happens to be one of the people who taunted him the first time around. Now, the guy thinks he's the lead in "Lean on Me," wielding a bat whenever he wants attention. Before the principal gets a chance to toy with him, Hart meets his night school teacher (Tiffany Haddish), a disciplinarian of another sort who doesn't want her motley band of students to drift. She punches Hart in the face when he doesn't seem to retain information and isn't afraid to call out the others who surround him. She's a handful. But she's also one of the good things about the film.
Because director Malcolm D. Lee doesn't develop the supporting characters, they're often roadies setting up jokes for Hart. When he gets an idea to steal the midterm exam, they follow and get in trouble. The result is so predictable, the scene could be cut from the film and it wouldn't suffer in the least.
You have free articles remaining.
Hart and Haddish, though, are worth considering – if they had a better script. She's shaping up to be a fine actress (who would thrive in drama) and a strong co-star for someone with an overwhelming personality.
Hart has the same chemistry with Dwayne Johnson. But here it explodes.
When she gets after him for settling (in a chicken suit no less), "Night School" gets its best laughs.
A lot of the gags could go much further; a number of the characters (like the Christian Chicken franchisee) are waiting to get good lines.
Hart's subplot with a girlfriend (Megalyn Echikunwoke) is wasted, simply because she's a device to get him to go back to school. Because she just turns up to give him ultimatums, she's not the incentive he needs.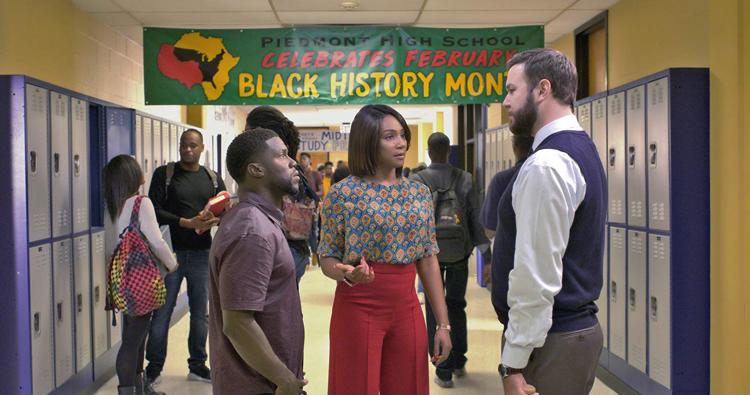 The relationship with Killam would have been better – but it's never developed beyond a couple of entrances. The Pythagorean Theorem gets more attention and, really, it's not a deal breaker.
When Haddish tries to explain why Hart has difficulty comprehending material, "Night School" nears something meaningful. Lee doesn't elaborate because he needs to touch on the prom, graduation and a "teachable" moment with a belt in the Christian Chicken parking lot. That's a lot but, again, not very much.
Copyright 2018 The Sioux City Journal. All rights reserved. This material may not be published, broadcast, rewritten or redistributed.