The real story with "Little" isn't how an adult turns into a child, but how a 14-year-old managed to get a film produced.
Marsai Martin, one of the stars of "black-ish," is one of the film's executive producers, easily one of the youngest in Hollywood. She shepherded the project and stars as the younger version of a character played by Regina Hall.
Not far removed from "Freaky Friday," it lets opposites understand what it's like to walk in someone else's shoes.
Hall plays the mean head of a company who thinks nothing of barking orders at everyone. She's a tyrant who demands everything. When she pushes too hard with a young girl who's in her parking lot, she's somehow transformed into her younger self. With the help of her assistant (Issa Rae), she manages to hide the truth from her colleagues.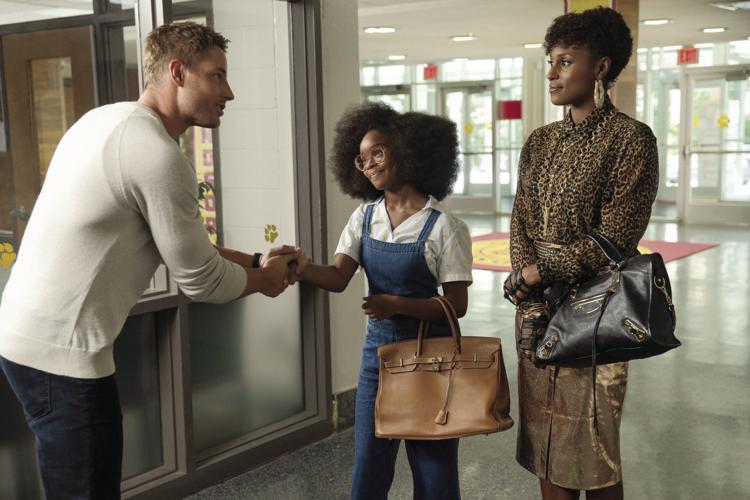 School, however, proves to be a different situation. Neighbors report a teenager in their midst and she's forced to enroll at the middle school that caused her grief oh-so-many years earlier. There, she's relegated to the nerds table and reminded just how awful it feels to be an outcast. She bonds with the others, gets them to rally and finds a way to care about someone other than herself.
While Hall is very good at playing a character who's forceful (and frightening), it's Martin who takes the attitude and runs with it. She mimics Hall nicely and has fun tromping around in designer shoes, with an expensive purse on her arm.
You have free articles remaining.
Director Tina Gordon doesn't even bother explaining how any of this happened, she just goes with it and tries to capitalize on the moments when Martin is monstrous.
Because the script is more than a little underwritten, there are times when "Little" could have used some big editing. Rae ad libs nicely, but there's a lot of nothing left for anyone who isn't at the top of the call sheet. Justin Hartley plays a hunky teacher (who disappears after Rae shows interest); Mikey Day is the entrepreneur who wants to cut Hall's character loose from his account. Tone Bell plays a love interest but, again, there's not much he or others can do to leave a more lasting impression.
"Little" might have worked as a Disney Channel special (if it hadn't already done several films like it), but it deflates in context with other, more interesting tween movies.
What it does do is introduce Martin in a big way.
She's smart, sassy and solid throughout "Little." She just needed better creative talent surrounding her.
Telling the story of a teen pitching an idea – and getting it made – is far more interesting, particularly since she's playing in a setting that's just as cutthroat as middle school.
A second producing credit is a given. But Martin shouldn't settle for a little premise.
She's an actress and producer who could have a big, big career.