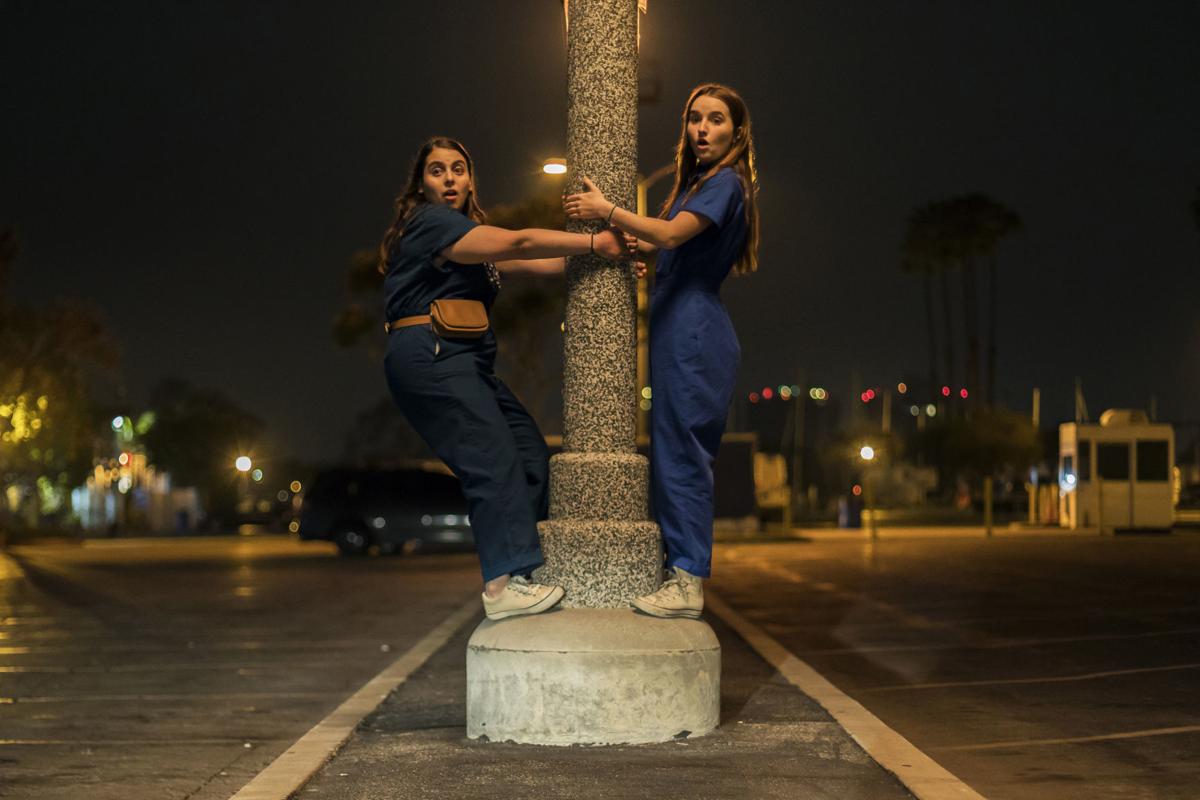 "Booksmart" is so crammed with pop culture references you couldn't possibly remember them all, even if you were a six-time "Jeopardy!" champion.
Credit director Olivia Wilde with making this an ideal slice-of-life comedy, circa 2019. It's a mini-time capsule of activity spurred by two friends who decide the night before graduation they need to experience a little of the non-academic life they've been missing.
The awakening comes when Molly (Beanie Feldstein), the class president, realizes some of the partiers and slackers she dismissed are getting into good schools without spending hours in college libraries. She convinces bestie Amy (Kaitlyn Dever), it's time to go to a party, act on their feelings and, basically, live life.
In the process, the two introduce us to a host of new "types," including Gigi (Billie Lourd), the rich girl, and her best friend Jared (Skyler Gisondo), who she keeps around in case she needs a new liver. The jocks, the drama nerds (who are doing Shakespeare in the Park-ing Lot), the slackers and the counter-culture kids are here, too. They're all headed to a party thrown by Nick (Mason Gooding), who was elected vice president because he has great social skills.
You have free articles remaining.
Amy and Molly plan to go – but they don't know what the address is, since they weren't invited. Using social media (and a little ingenuity), they find plenty of trouble before landing at the big bash. There, they act on their emotions, learn the ins and outs of social interaction and become closer friends.
Wilde doesn't let either take a moment to breathe. She tosses plenty of characters at them (including Amy's religious parents, expertly played by Will Forte and Lisa Kudrow) while referencing Ken Burns, Malala and AAA.
An underwater scene (nicely shot) provides the only moment of rest. Otherwise, it's a fast race to graduation and a hint of optimism.
Feldstein, who's so adept at playing all type of comedy, has a "Les Miserables"/Anne Hathaway moment that really works. She counters Dever nicely and finds the laughs where even Wilde may not have planted them.
"Booksmart" does hew closely to "Superbad," but it has enough of its own goodness to stand on its own.
Wilde, too, goes to the head of the class with a directorial debut that doesn't stop so the audience can keep up. "Booksmart" already stands as the best comedy of summer. It'll be interesting to see if anything can remotely come close to dethroning it.