In one scene, Rami Malek ensures an Oscar nomination for his work as Freddie Mercury in the Queen biography, "Bohemian Rhapsody."
Playing to tens of thousands in Wembley Stadium at Live Aid, he exhibits all of the singer's bravado, versatility and vulnerability. It's a remarkable performance that bookends a film that's often just so-so.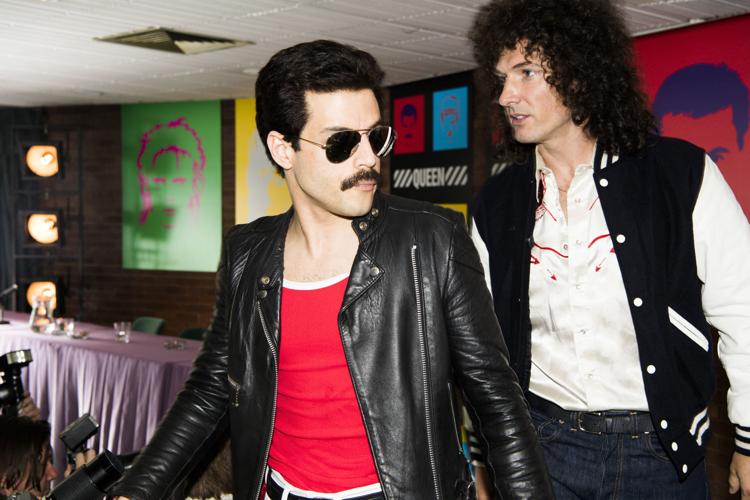 Because most know there's more to Mercury's life than the rock star clichés director Bryan Singer has stitched together, it's difficult to watch some of the paint-by-numbers scenes.
Here, Freddie throws a fit with his fellow bandmates. There, he parties too much for his own good.
By the time we actually see what made him unique, we've already exhausted the moments that could have been attached to any number of headliners.
Because the director doesn't want to offend, some of the raunchier scenes never stray beyond their PG-13 boundaries. Mercury was colorful – by anyone's definition – but this keeps the career in check and doesn't admit to anything that might derail it.
Those stops and starts, however, could have made this a sure-thing for Malek – who succeeds in spite of a set of false teeth that are way too prominent.
Strutting like a peacock through most scenes, he has a fearlessness that we want to associate with Mercury. Malek doesn't hold back, giving the character the kind of spark he needs to soar on stage.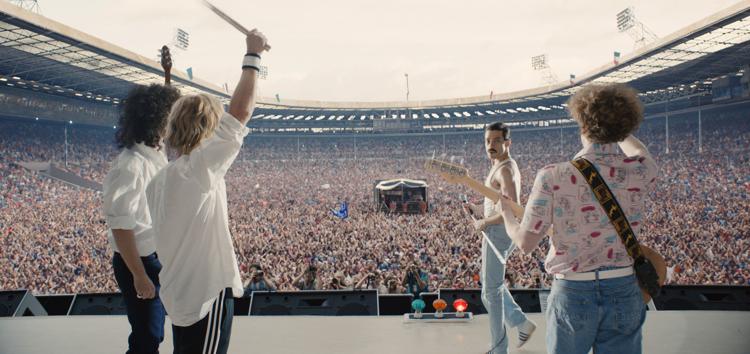 When a record producer (nicely played by Mike Myers) tries to mold the group, Mercury resists, threatening to walk if he doesn't get his way. When the musicians head to a remote studio, they create magic through experimentation. That creative process is fascinating to watch, but Singer (who was fired midway through filming) holds back, showing the bickering and boasting that could be used in any number of rock star bios. The joy comes when we see how those iconic sounds came together.
As his long time band mates, Gwilym Lee and Ben Hardy provide enough resistance to show Queen wasn't a one-man show. They press Queen's front man and get the necessary result.
A relationship with a woman he calls his fiancée (played sweetly by Lucy Boynton) doesn't have quite as much dimension. We understand why they broke up, but we never sense why they remained close. That final performance brings her (and others) back for an encore, but why?
Malek, meanwhile, looks like he could easily double for Mick Jagger in some scenes, Robert Mapplethorpe in others. It's a credit to his ability that he's so chameleonic. Like Mercury, he bubbles with possibilities.
"Bohemian Rhapsody" isn't the screen biography it should have been. It is, however, the start of big things for Malek. Like that Live Aid performance, he will rock you.