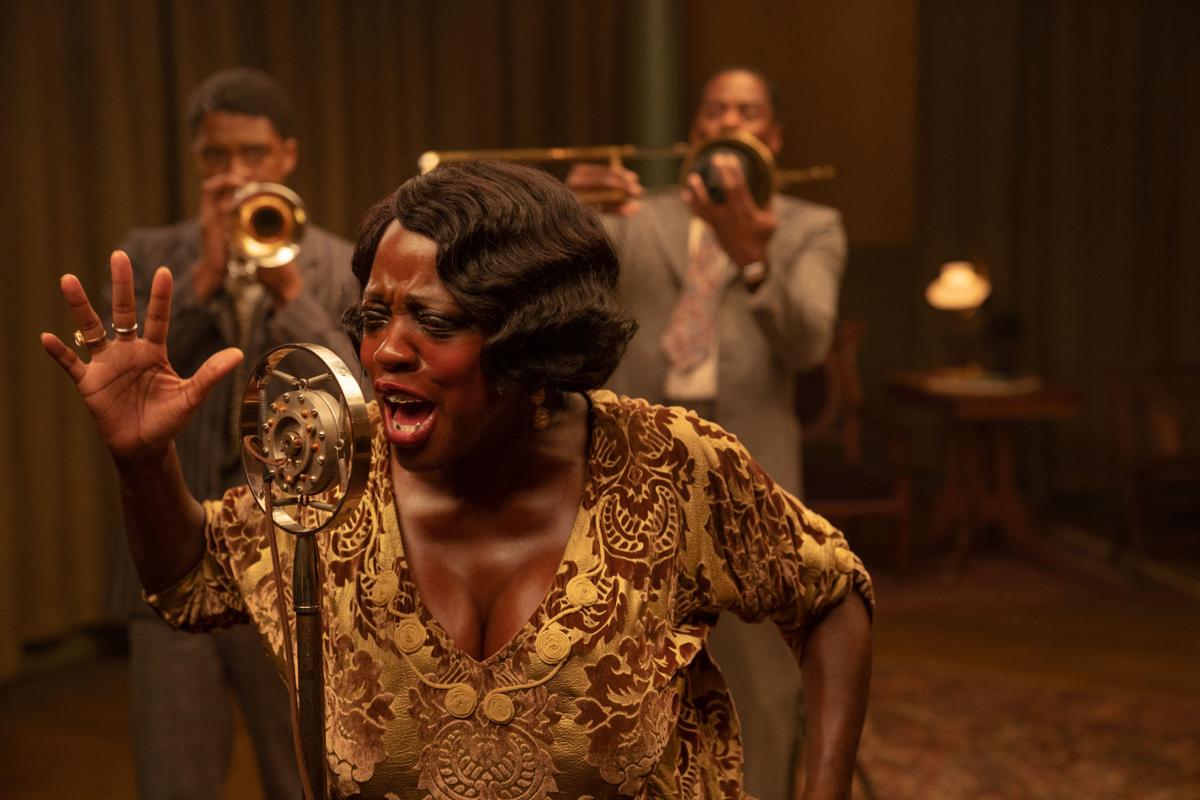 Viola Davis can do more with a glance than most writers can accomplish with a ream of paper. Yet in "Ma Rainey's Black Bottom," she takes August Wilson's eloquent play and turns it into a valedictory for generations.
She's the acclaimed blues singer Ma Rainey who has fought so many battles she's not going to lose another one – surely not in the recording studio.
There, she's putting down the titular song and, no, it's not going to be done the way a young upstart trumpet player thinks it's going to be done. It's going to be her way or no way.
Davis wields such power it's easy to see every one of the struggles the 1920s-era Ma went through to get to this point in her career. She doesn't want to hear anything about Bessie Smith – and she surely doesn't want any lip from any two-bit trumpet player.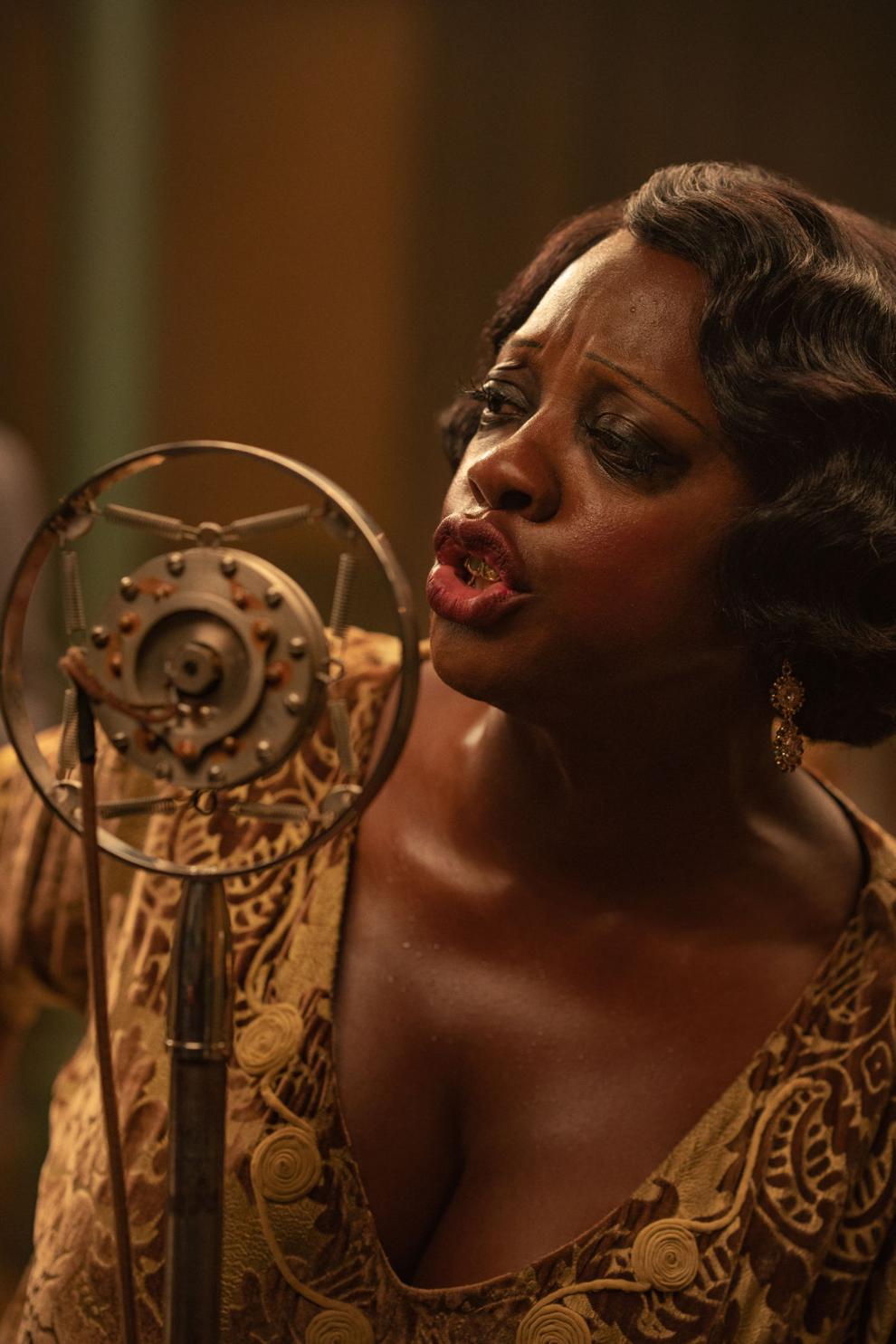 As the eager upstart Levee, Chadwick Boseman matches her every emotion, zigging when she zags, pushing when she pulls. The one-two punch is marvelous – a great way to see the promise in August Wilson's Century Cycle.
One of the first in the 10-play series to hit Broadway, "Ma Rainey" had similar clout, but it didn't possess the steam that Davis gives it. When she barks orders ("I want a Coke"), she isn't entertaining excuses. When she squares off with Boseman over her nephew's participation (she wants him to introduce the song, he thinks the young man's stutter is holding them back) the tension mounts.
"Ma Rainey" is such a master class in acting it should be studied in drama schools for years to come.
Colman Domingo as her band leader, Jeremy Shamos as her sniveling manager and Dusan Brown as her eager nephew fill out the film's edges. But it's that Davis/Boseman combination that makes this pop.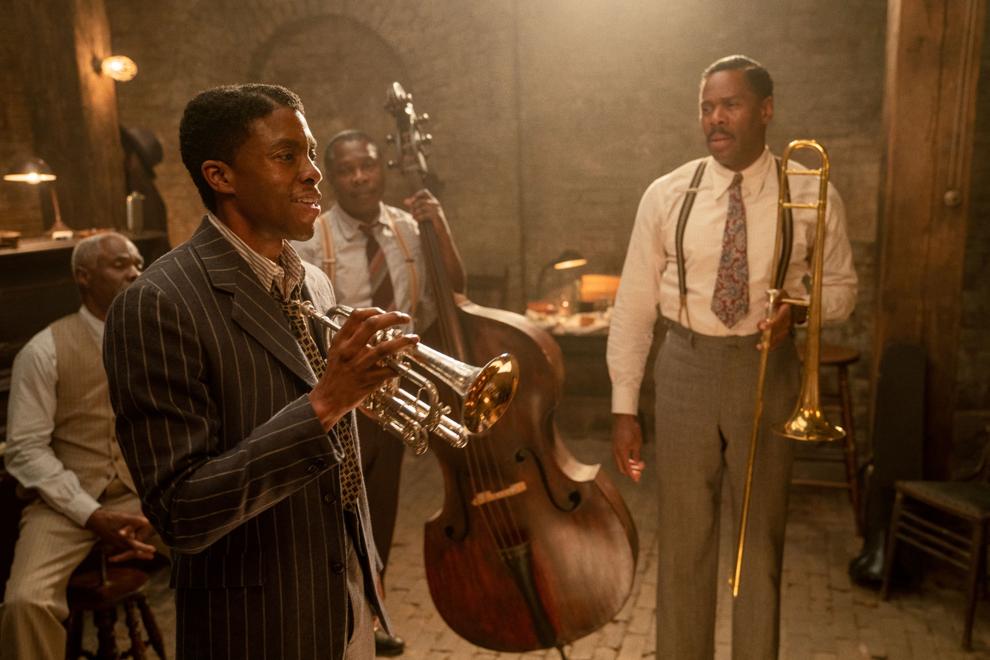 Director George C. Wolfe doesn't open it up much (there are a few scenes outside the recording studio, but it's in that confined space where the magic happens) but he does rely on Wilson's words to give it breadth and meaning.
Even something as simple as a pair of new shoes has resonance in this world, helping explain how the Black experience was in the 1920s. "Fences," another part of Wilson's series, used other relationships to show how far the world did – or didn't – come in the 1950s.
Watching Boseman preen around Ma's girlfriend Dussie May (Taylour Paige) introduces yet another potential problem.
Yet Davis has every slight, every expectation well in hand and isn't going to give an inch. Although Ruben Santiago-Hudson's adaptation is lean, it gets Wilson's point across and lets audiences see what they've been missing in not telling more minority stories.
For those who track these things, Davis and Boseman are solid Oscar prospects. Both should win. The film is pretty special, too.
It looks like a simple slice of life drama, but it's really a whole pie of emotions.
Boseman has so many fresh ideas it would have been great to see them in many other Wilson works. If you've been exposed to everything from "Joe Turner's Come and Gone" to "King Hedley II," you know there would have been a place for him.
This, though, is proof enough he was a talent to cherish, no matter how long he filled our screens.