There's a reason you got a lot of 2017 movies with a distinct point of view. Hollywood loves to comment on world affairs.
Producers and directors did it during World War II. They're weighing in now on everything from bullying to the Trump administration. Last year's Oscar win for "Moonlight" bolstered other, similar films. "La La Land" had to crack a door for the "The Greatest Showman."
And now? We're seeing plenty of relationship dramas and social commentaries. The Force was back, too. But what was best in 2017?
Here's our list, in order of preference:
6. Three Billboards Outside Ebbing, Missouri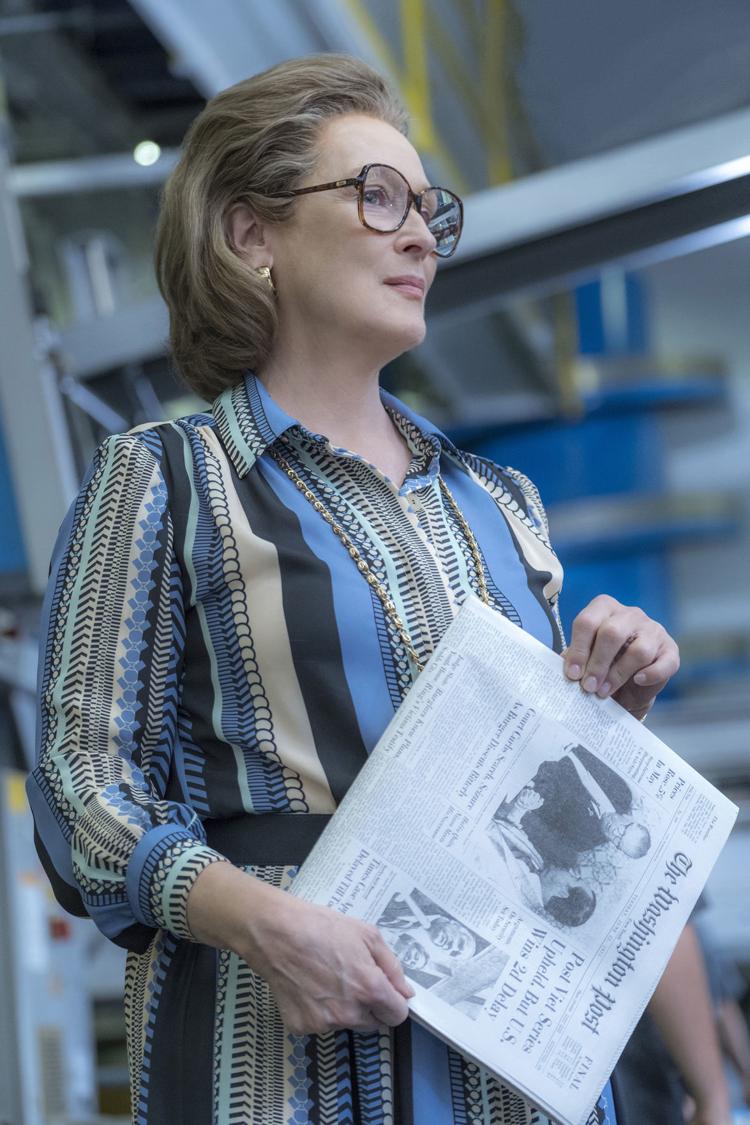 1. THE POST – Steven Spielberg gave us the prequel to "All the President's Men," showing the Washington Post when it wasn't the Watergate powerhouse. Meryl Streep, as the paper's publisher Katharine Graham, revealed how the first female in the job walked the tightrope between figurehead and powerhouse. Tom Hanks complemented her nicely as Ben Bradlee, the rough-and-tumble editor who took every minute of his job seriously. The result: A compelling thriller that nicely explains why newspapers are essential – now, more than ever. Don't miss it when it opens.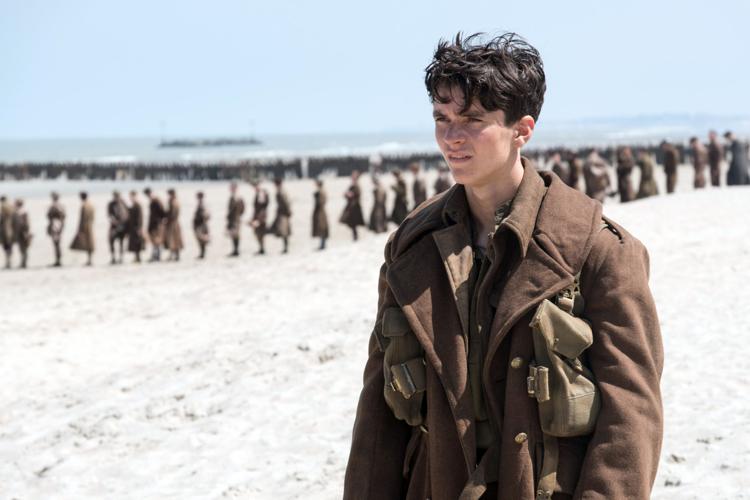 2. DUNKIRK – Christopher Nolan didn't tell one story about the Battle of Dunkirk. He told many and emerged with a view of war from the inside. As soldiers huddled to stay alive, we felt the fear, sensed the urgency and understood the price they were paying. Mark Rylance showed just how important civilians were to the effort. And Tom Hardy took us in the air and let us sense the loneliness that may have been an important part of the journey. "Dunkirk" didn't boast a traditional script. It had snapshots that formed a greater picture.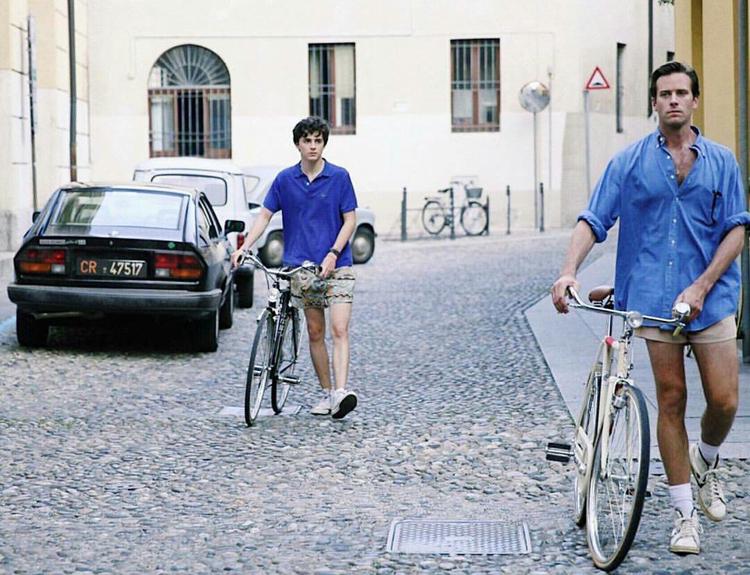 3. CALL ME BY YOUR NAME – Director Luca Guadagnino wasn't afraid to address challenging relationships in this look at a 17-year-old (the remarkable Timothee Chalamet) and his tutor (Armie Hammer). Michael Stuhlbarg got a great role, too, as the dad trying to help his son understand what, indeed, was unfolding. Shot in Italy, "Call Me By Your Name" looked like something from the 1950s, but crackled with issues debated today.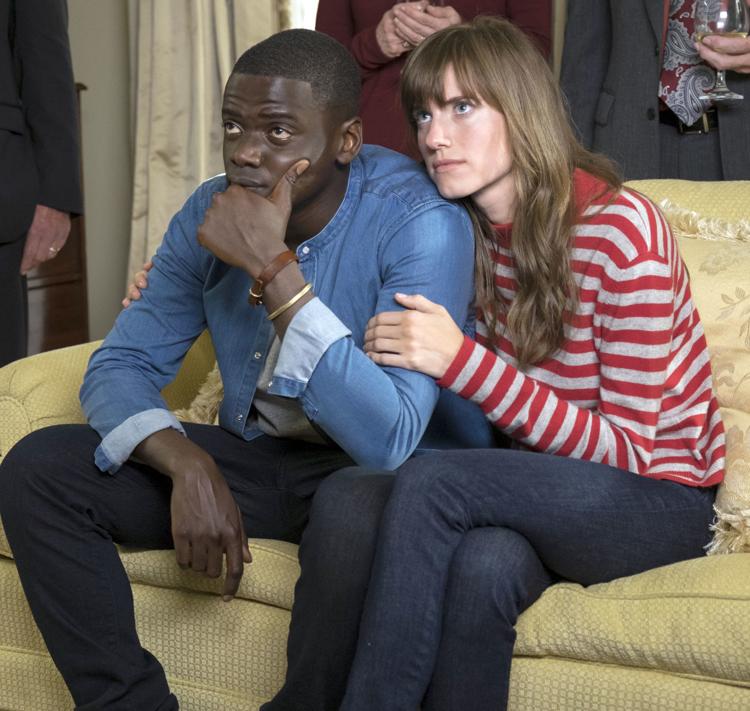 4. GET OUT – Jordan Peele stepped out from his Key & Peele comedic persona to create a horror film that looked – at first blush – like typical summer fare. Instead, it was a sharp commentary on racism in America and the emotions those who aren't among the one percent often feel. A smart cast (including Bradley Whitford, who has several films among the year's best) helped Peele deliver those a-ha moments along with the laughs, the tears and the tart message. As much as we love his comedy, it's great to see his dramatic streak.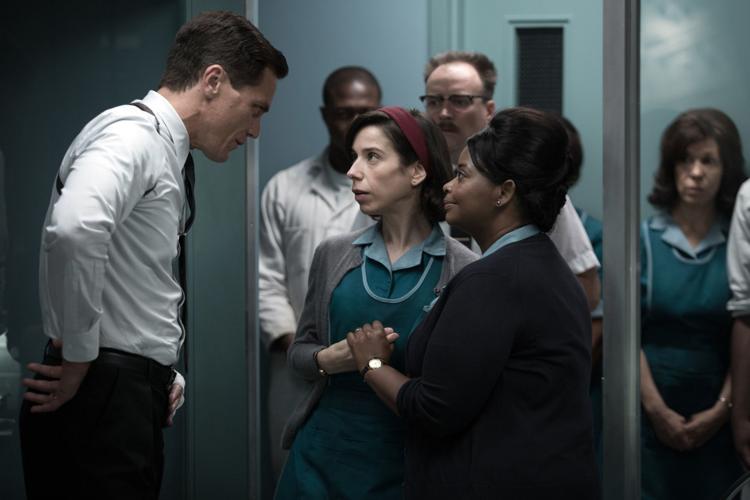 5. THE SHAPE OF WATER – Guillermo del Toro has always been a master of fantasy. With "The Shape of Water," he was able to combine that skill with a troubling story about dealing with those who are different. Although star Sally Hawkins didn't utter words, she had plenty to say as a custodian who falls for an alien being held in a secret facility. With Doug Jones (as the amphibian), she created moments that made us care – and wonder where this was headed. "Shape of Water" went there, all right, giving del Toro his most accessible film to date.
6. LADY BIRD – Greta Gerwig, like Jordan Peele, was first known for her performance skills. Now, she's a writer/director of the highest order thanks to this look at a teenage girl just trying to fit in. Saoirse Ronan (as the title character) was the perfect choice to bring the quirky story to understandable life. She showed how difficult it was to be an individual in a world of conformists. Even better? Laurie Metcalf as her mother, the one person who believed individuality could be a downfall.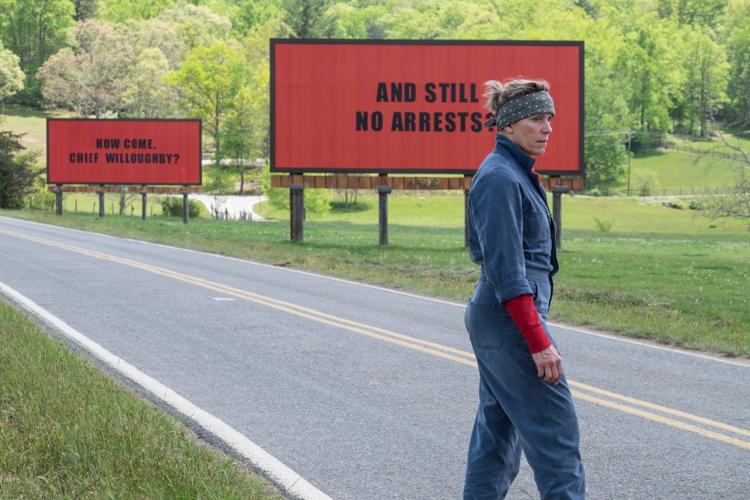 7. THREE BILLBOARDS OUTSIDE EBBING, MISSOURI – If you haven't seen writer Martin McDonagh's work before this, you got a crash course in the outrageous lengths he goes to for a reaction. Focusing on a mother (Frances McDormand) determined to find her daughter's killer, he used the simple act of erecting billboards to serve as a catalyst. Like "Get Out," the film thumped racism – and sexism – giving Sam Rockwell and Woody Harrelson great supporting performances in the process. McDormand, too, reaffirmed her persona as one of the toughest women on screen. Like Streep, Ronan and Hawkins, she got to prove there are plenty of female roles that are waiting to be mined.
8. THE FLORIDA PROJECT – Everything isn't pastels and parades in Orlando. There's a seamy underbelly that came to light in this, a gritty look at those living day-to-day existences outside Disney World. Focusing on a 6-year-old named Moonee (Brooklynn Prince), director Sean Baker showed how bleak the world could be. Like "Moonlight," it celebrated the human spirit, giving goodness a chance to shine through whenever possible. Willem Dafoe got the best role of his career as the man charged with maintaining the façade of a crumbling community.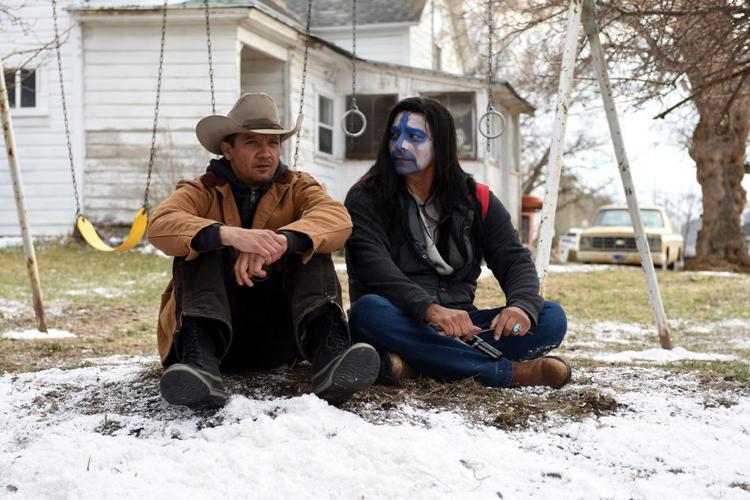 9. WIND RIVER – Taylor Sheridan used a murder investigation on a reservation as the fulcrum for his truth-telling. In "Wind River," he followed Jeremy Renner and Elizabeth Olsen as they talked with people who may have had clues to the woman's death. Like "Get Out," "Wind River" pointed to a greater enemy – one that most didn't even want to consider. The cold landscape added to the film's feel and urgency.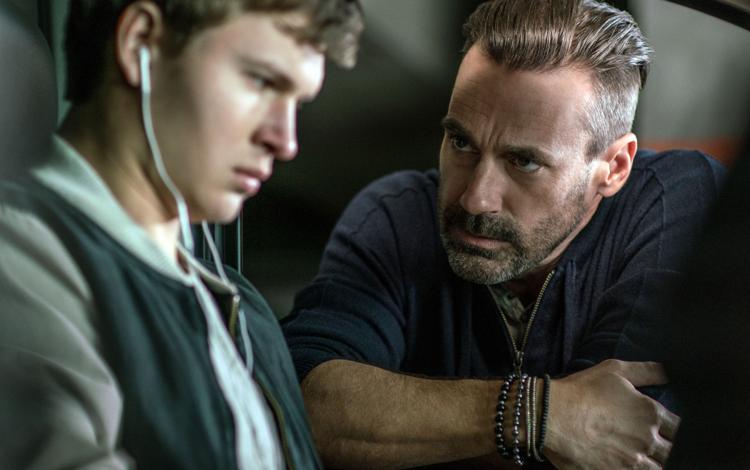 10. BABY DRIVER – The editing on this was impeccable. And, no, director Edgar Wright didn't eliminate Kevin Spacey from his picture. Instead, he put viewers behind the wheel of a getaway car while a young driver (Ansel Elgort) learned big lessons about the perils of power. The film had a great score, too, and a sense of purpose that couldn't be ignored. Listen to the music and you'll feel like you're behind the wheel of something this special.
ALSO WORTH NOTING: "The Big Sick," "Coco," "Molly's Game," "Darkest Hour," "Star Wars: The Last Jedi" and "Mudbound."