From Weezer to Moby and the Black Keys, here are five album releases worth giving a listen in May.
SIOUX CITY -- Four years ago, when social distancing wasn't in our vocabulary and outdoor concerts filled summer calendars, a newly blonde Ala…
Album out Friday, May 7th. https://weezer.lnk.to/vanweezer.
SIOUX CITY -- "Disney Princess -- The Concert" will be coming to the Orpheum Theatre, 528 Pierce St., on Dec. 4.
Singer Frankie Valli, frontman of the Four Seasons, turns 87 on May 3. Here's a look back at his career in photos.
"Natural Blues" (Reprise Version) by Moby ft. Gregory Porter & Amythyst Kiah from the new album "Reprise" out May 28 on Deutsche Grammophon.
The Weeknd is the leading nominee at the 2021 Billboard Music Awards just months after his Grammys snub. Morgan Wallen, who got 6 nods, is not…
Country music legend Willie Nelson turns 88 today. Take a look back at highlights from his life and career, in photos.
SIOUX CITY -- Hard Rock Hotel & Casino Sioux City has announced four new acts to perform at Anthem this summer.
SIOUX CITY -- The acclaimed a cappella country music group Home Free will be bringing their "Warmest Winter Tour" to the Orpheum Theatre, 528 …
Two former featured artists gave the Sioux City Symphony Orchestra a memorable performance of Aaron Copland's "Appalachian Spring" Saturday night.
Scottish singer Les McKeown, who achieved global superstardom in the 1970s as lead vocalist of the Bay City Rollers, has died at 65, his family said.
Bay City Rollers singer Les McKeown has died suddenly at the age of 65. The Scottish pop vocalist was the frontman of the group during their 1…
Here's a look at the top country song each year since 1944, according to Billboard's Hot Country Songs charts.
SIOUX CITY -- Baby Shark Live!, a fully immersive concert experience, will splash into Sioux City on June 13. 
SIOUX CITY -- Hard Rock Hotel & Casino announced Monday that live entertainment will return to Anthem. 
SIOUX CITY -- Country music star Lee Brice will be live in concert at the Orpheum Theatre, 528 Pierce St., for a June 18 show.
Check out 30+ photos from the 56th Academy of Country Music Awards held Sunday at the Grand Ole Opry in Nashville, Tennessee.
In a year when entertaining hasn't been possible, it's interesting to see who members of the Academy of Country Music nominated for their top award.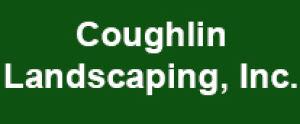 Coughlin Landscaping, Inc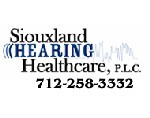 Siouxland Hearing Healthcare P.L.C.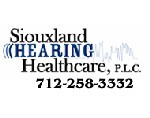 Siouxland Hearing Healthcare P.L.C.
On May 14, The Black Keys release their 10th studio album, "Delta Kream," via Nonesuch Records.
What album would rank at the top?
After apologizing in February for a racial slur controversy, country star Morgan Wallen says he will not play any concerts or festivals this summer.
To find the best albums of the 21st century, Stacker analyzed data from Metacritic (as of March 17, 2021) and ranked albums according to their…
The company that sold Lil Nas X's "Satan" shoe made from Nike Air Max 97s will buy it back from customers for a full refund after a settlement…
Stacker compiled a list of noteworthy milestones from each year of country music history, using a variety of news articles, historical resourc…
Here's a look at the best country albums of all time, according to Billboard's Greatest of All Time Country Albums list.