LOS ANGELES – Gloria Estefan's grandmother insisted she make music her life's work.
"This is your gift," Estefan remembers her saying. "You're supposed to share this."
Instead of studying international law or clinical psychology, she decided to sing with Emilio Estefan – at bar mitzvahs, weddings, quinceañeras -- all over Miami. "And it just grew," she says.
May 3, PBS will air a special celebrating the Estefans' careers. The two won the 2019 Library of Congress Gershwin Prize for Popular Song. They're the first married couple or musicians of Hispanic descent to win the prize.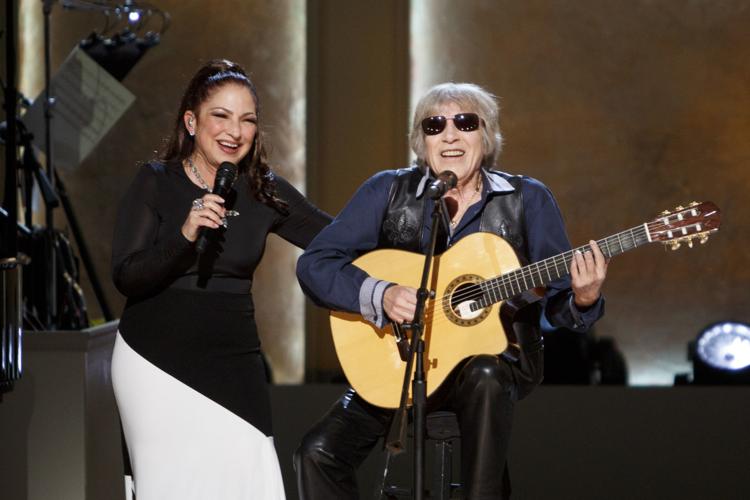 The award is particularly fitting since the couple covered Gershwin tunes when they first started collaborating. A recent album, "The Standards," includes "Embraceable You" and "How Long Has This Been Going On?"
"Emilio was working from the minute he came into this country," Gloria Estefan says. "When I came into the band, I actually introduced him to a lot of pop music in the United States and to the old standards that I used to love to sing."
Both born in Cuba, they're actually melting pots of cultures, able to blend sounds into something new.
"No label wanted to sign us because they said, 'People won't like it,'" Emilio Estefan says. The fusion, however, clicked. "It was something fresh."
One by one, the hits piled up. The Estefans began producing other Cuban-American acts and served as the godparents of a new genre of music.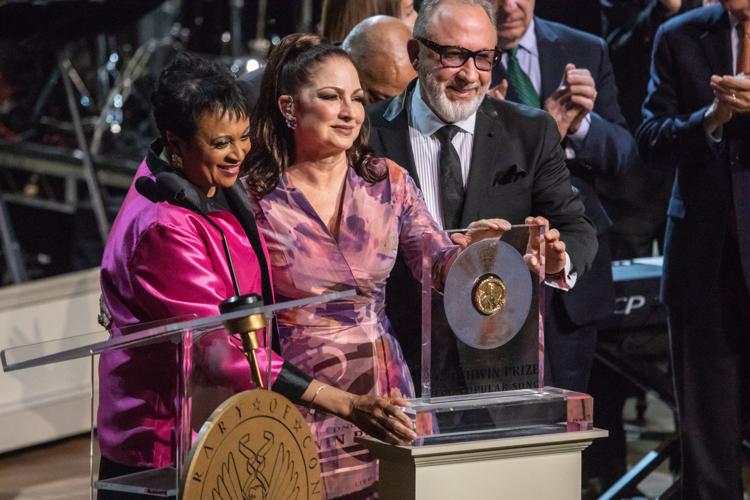 While performing in Europe, they had played all of their songs and were asked for more. "Emilio said, 'I'm going to take my accordion out and we're going to do this old Cuban medley of congas,'" Gloria Estefan recalls. "And I said, 'But they don't speak Spanish.' He goes, 'They don't speak English, either. What difference does it make?'"
You have free articles remaining.
The audience, she says, went crazy, and, at 3 a.m., Gloria Estefan said to her drummer, "We need to write a song focusing on this rhythm." "Conga" was born and, gradually, it became a Top 10 hit. "It took a year ... but eventually it blew up. So many years later, we're still doing it and the Chipmunks have done it on two of their movies."
The secret to the couple's success: "We did our career being honest, being who we are," Emilio Estefan says. They refused to change their names, their sound, their focus. Their life story became the basis for a hit Broadway musical, "On Your Feet."
The two say they complement each other nicely. He's restless, she's calming.
"Love and respect," Emilio Estefan says. "Something we were taught since we were immigrants. We came with a lot of dreams, no money, we were fighting for our dreams. It makes us proud to live in a country that you can still have the American dream."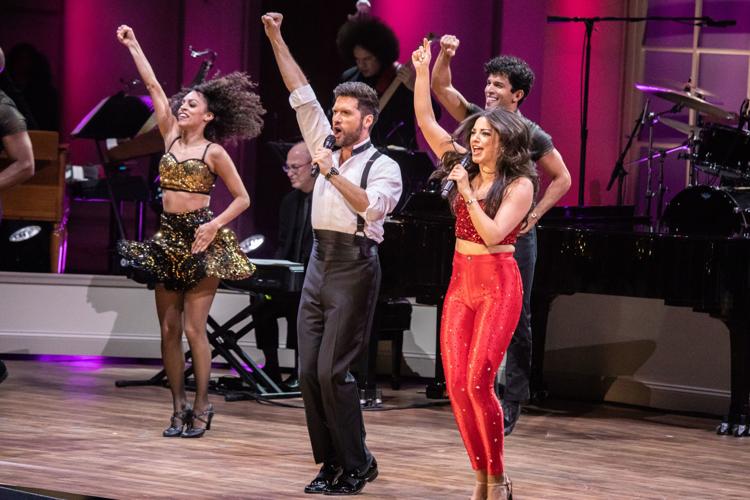 In Cuba, they both noticed the Communist regime cracking down on lyrics that were critical of the government. "The thing that was able to flourish still under Castro was jazz, because it didn't have lyrics," Gloria Estefan says. "Now we're seeing a lot of Yoruba music, rappers, that are being jailed for expressing themselves through rap. There is a rich musical tradition in Cuba with very deep African roots."
In May, the Estefans will release an album of their songs in local languages. The Yoruba tribe, she says, went to both Brazil and Cuba. Music "is how people get by."
When her father was suffering from Agent Orange poisoning, Gloria helped her mother care for him. Music, she says, was her escape. "Music gave me wings. There was a lot of pressure on my shoulders. It was a wonderful way to focus and get a lot of that pain out.
"When you are going through very tough things, you really get in touch with your innermost feelings. And if, then, you combine that with a good way to communicate, that's where songs come from and where beautiful things happen."
The key to their success? "Never give up," says Gloria Estefan.
"Emilo and Gloria Estefan: The Library of Congress Gershwin Prize for Popular Music" airs May 3 on PBS.