The Grammy folks ripped a page from the Oscar playbook this year and upped the number of album nominees. Instead of five, there are eight in contention for Album of the Year – and any one could win.
The reason? More nominees split the vote. If there's a big voting bloc, it could sway the final tally. Insiders say Kacey Musgraves could be the beneficiary. Nominated for her "Golden Hour" album, she has the weight of the country music industry behind her.
When it comes to head-to-head competition, four rap acts are three too many.
Easily, someone like Kendrick Lamar or Drake would be a no-brainer under other circumstances. Those two lead the totals and, likely, will pick up something in lesser categories. The ones to win – Album, Record and Song of the Year – aren't in the bag for either.
Adding another curve? The Oscar-nominated song from "A Star Is Born" is in here, even though the rest of the album won't be eligible for Grammys until next year. "Shallow" was nominated in the Record and Song of the Year categories and could win one or both. Another spoiler? "This Is America," Childish Gambino's headline-making song that is sure to be a Best Video contender.
John Osborne, one of the Brothers Osborne, says it's always great to be in the room with such diverse artists. He's nominated in two categories and says, in country alone, the lists represent "those who are willing to push the boundaries and not conform to the norms. It's very diverse."
One look at the Record of the Year category and you'll see that – Lady Gaga and Bradley Cooper, Brandi Carlile, Drake and Kendrick Lamar.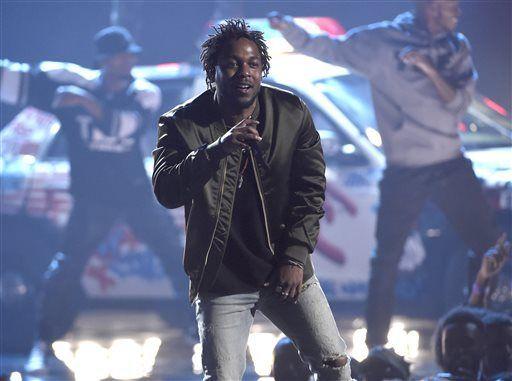 Interestingly, Taylor Swift and Beyonce aren't dominant. Even Ariana Grande, who got two nominations but lots of positive reviews, is under-represented. She's in the Pop Solo Performance and Pop Album categories.
Who's likely to hug host Alicia Keys on Feb. 10? Here's a primer.
BEST SPOKEN WORD ALBUM: Politicians usually do well here. Hillary and Bill Clinton have won; Barack Obama has, too. While Jimmy Carter is in the category this year, it's likely Tiffany Haddish will win for the audio book version of her bestseller, "The Last Black Unicorn."
BEST COMEDY ALBUM: Jim Gaffigan deserves to win after years of nominations but voters are more likely to embrace Chris Rock, Dave Chappelle or Patton Oswalt.
BEST SOUNDTRACK: Folks have been singing songs from "The Greatest Showman" for more than a year. Give it to them, already.
You have free articles remaining.
BEST SONG FOR VISUAL MEDIA: Which means "This Is Me" (from "Greatest Showman") could nudge "Shallow" from "A Star Is Born."
AMERICAN ROOTS CATEGORIES: While it'd be great to see Brandi Carlile win Album of the Year, it's likely she'll tower in these categories.
R&B CATEGORIES: H.E.R. and Toni Braxton will split the prizes with someone like Lalah Hathaway as a strong back-up.
COUNTRY CATEGORIES: Chris Stapleton has a spell on voters and could be a strong finisher in two categories. But Kacey Musgraves and Maren Morris will be the two to duke it out, particularly since they're going head-to-head in two categories. The Brothers Osborne or Little Big Town could be spoilers.
ROCK CATEGORIES: Chris Cornell will win; Greta Van Fleet has the momentum to get more than one. And then look for some stray to figure in. The rock categories always produce a head scratcher.
RAP CATEGORIES: This is where the real competition lies. Because there are so many rap artists, it often depends on who is trending. Drake and Kendrick Lamar are this year's leaders (sorry Jay-Z), which suggests that they'll split the categories. Grammy voters didn't give Lamar love in the big three last year (Bruno Mars got that), which means they could be trying to make amends. Then, too, you've got Mac Miller, who died, which could muddy the water even more. Gut instinct? Mac gets something and Lamar dominates. Drake is like Katy Perry – always on the list, never fully embraced.
POP CATEGORIES: Women dominate here, unlike other genres, which means it's a battle of belters. Ariana Grande, Lady Gaga, Christina Aguilera, Demi Lovato, Kelly Clarkson and Pink are all in the mix. Complicating things? Taylor Swift got her only love here, even though she's a Grammy darling. Ariana seems ready to move ahead. Gaga will get something.
NEW ARTIST: That rule change (allowing more than five in the category) produced eight nominees this year. It's impossible to say who could win, considering the breadth of voters. Luke Combs could ride that country vote. But Greta Van Fleet and H.E.R. are likely to find love that isn't available in other categories.
RECORD OF THE YEAR: Lady Gaga will win this or Song of the Year. "Shallow" won't be ignored; but Donald Glover's "This Is America," which he did as Childish Gambino, will get something as well. Toss a coin for one, then give SONG OF THE YEAR to the other.
ALBUM OF THE YEAR: Smart money says Kacey Musgraves is going to get it. I'm going with the "Black Panther" soundtrack, largely because it represented Kendrick Lamar going out of his comfort zone and producing something different. Some of the oddest wins (Herbie Hancock, among them), however, have come in this category. So don't be surprised if Cardi B or Post Malone takes it.