SIOUX CITY -- Johnnie Bolin is adamant that this will be the year in which he'll enjoy celebrating what would've been his late brother's birthday.
You see, Johnnie's brother was legendary rocker (and Sioux City native) Tommy Bolin. For the past several years, Johnnie had organized a multi-day Bolin Fest event to celebrate the life and enduring legacy of Tommy, who died at age 25 on Dec. 4, 1976.
"Years and years after his death, we began celebrating Tommy's birthday at Tony's Pizza with family and friends," Johnnie explained. "Then, Bolin Fest became this weekend festival at the Ickey Nickel that attracted people around the country and around the world."
"I became the organizer and host while still playing drums throughout Bolin Fest," he continued. "Everybody else was having fun while I would be running around."
Due to concerns over COVID-19, the newly-rechristened Tommy Bolin 69th Birthday Bash has been scaled back a bit. 
While there will be two nights of fan jams -- open-to-everyone acoustic jams between friends and guests -- on Thursday and Friday nights, the main show will take place from 3 p.m. to 1 a.m. Saturday at The Marquee, 1225 Fourth St.
Featured bands and musicians will include Bang Gang; Blue Moon; a Stevie Nicks Tribute Band; Christopher, Berge & Irish; Galivant; Jesse Christen, Ryan Baker & John Bartle; an All-Star Tommy Bolin Tribute Band; in addition to Black Oak Arkansas, the Southern rock band in which Johnnie Bolin has been a member for more than 30 years.
From our calculations, that bill has eight separate bands. Um, Johnnie, is that your idea of scaling back?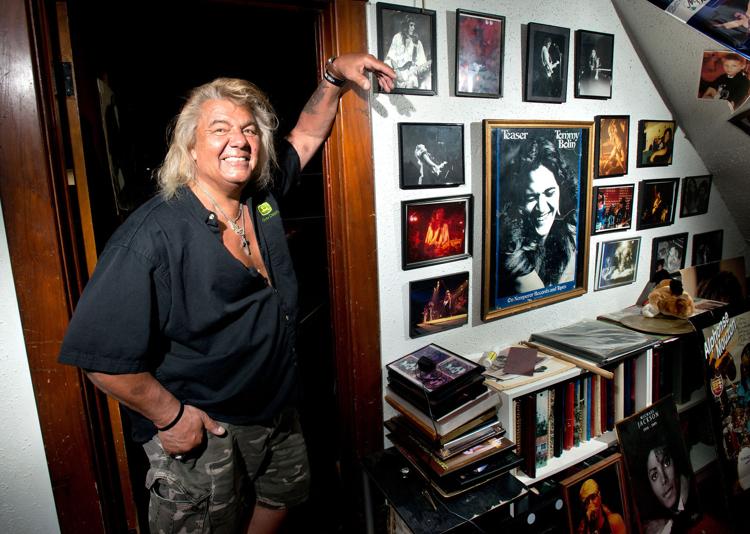 "I think so," he said. "By keeping everything at The Marquee, it will be much more manageable."
Well, that's good to know since Tommy Bolin, a solo artist and a guitarist from such bands as Zephyr, The James Gang and Deep Purple, is still revered by his fans as well as fellow musicians almost 44 years after his death.
"Unlike other musicians who were known for one band, Tommy played in different bands with unique sounds, plus he was just getting going with his solo career when he passed away," Johnnie said. "Tommy packed a lot of life and a lot of music into a very short time."
Both Tommy and Johnnie were encouraged to pursue music as a career from their dad, a packing plant worker.
"Our dad did not want us kids to work in a packing plant," Johnnie recalled. "He wanted us to be Elvis Presley."
Indeed, Richard Bolin insisted the kids concentrate on music while he handled more mundane matters.
"Our dad would say he'll change the oil in our car while we played our music," Johnnie said with a laugh. "We may not know anything about oil and cars, but we knew how to rock and roll."
Plus the brothers played it at a very early age.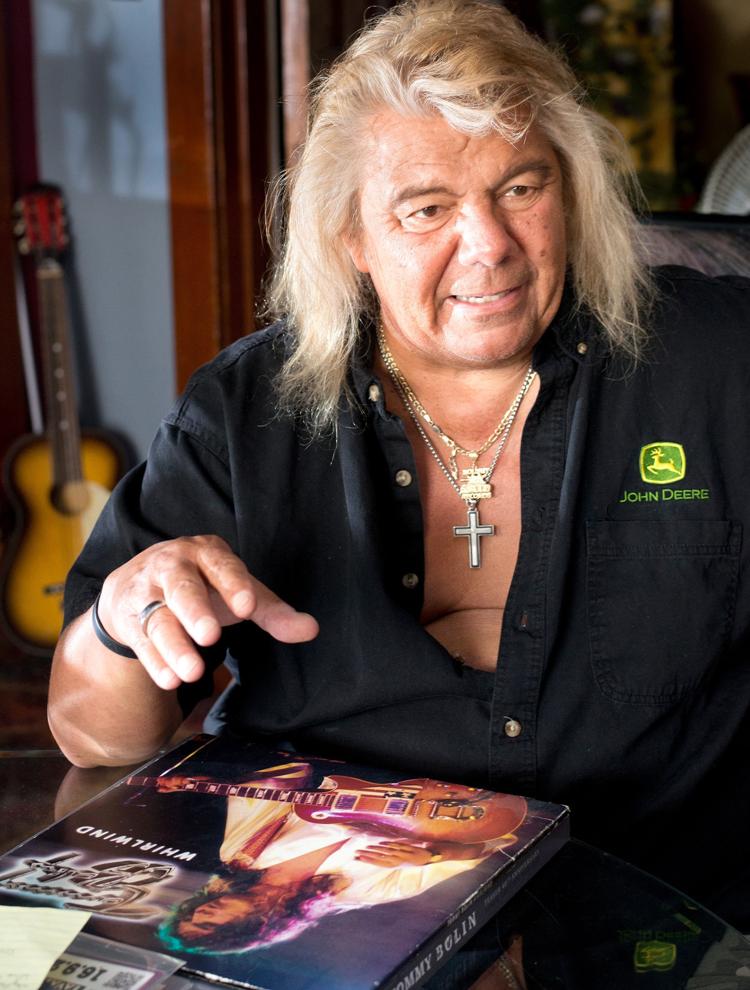 Following the breakup of Deep Purple in 1976, Tommy released his second solo album, the critically-acclaimed "Private Eyes."
Shortly after that, he called Johnnie -- who was four years younger -- with an offer he couldn't refuse.
"I was playing in a country band at a truck stop on Highway 75 when Tommy asked me to join his band," Johnnie said. "So, I went from playing truck stops to playing big arenas with the likes of Tommy, Peter Frampton and Jeff Beck."
"Tommy was living a rock and roll lifestyle," Johnnie said. "It never went to his head because he loved the music so much. But he lived a rock star life."
Unfortunately, Tommy died like a rock star as well. He passed away from a drug overdose in Miami at the height of his career.
Perhaps it was his untimely death that inspired an unexpected revival.
The release of 1989's "Tommy Bolin: The Ultimate" -- which compiled tracks throughout his career -- allowed older fans to appreciate lost talent while inspiring a younger generation to discover a guitar hero. 
Since then, there have been countless albums featuring previously released materials, unreleased songs and outtakes from the surprisingly-prolific Tommy. Later this year, there will be two more albums hitting store shelves.
Not only that, there have been documentaries charting Tommy's rapid rock and roll rise and there continues to be talk of a big-budget Hollywood biopic.  
Which doesn't surprise Johnnie Bolin in the least.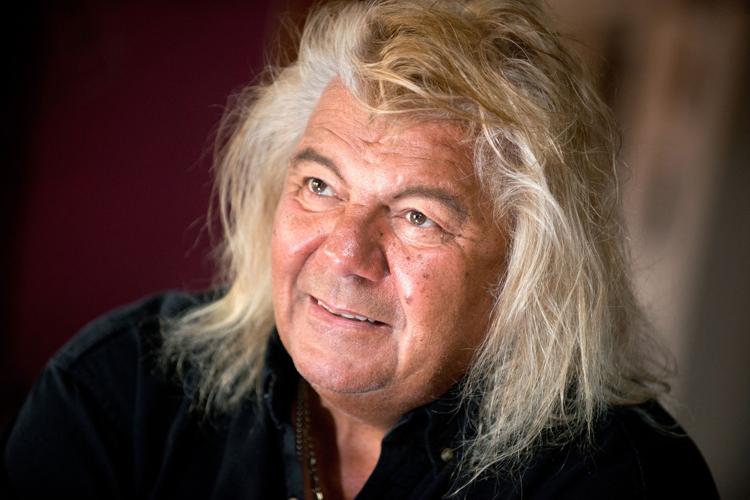 "When people talk about someone like Miles Davis, they'll talk about his music," Johnnie said. "They'll do the same with Chuck Berry. Neither man were considered difficult off stage, but they were talented on stage."
Tommy Bolin, on the other hand, had a good rep both on and off the stage.
"He was the real deal," Johnnie Bolin said. "Tommy was the real deal."
This means remembering his brother's legacy on what would have been his birthday is so important to Johnnie.
"Tommy may be gone," Johnnie said, "but his legacy lives on."
Johnnie was still ironing out a few details to Tommy's Birthday Bash. But he knew it would be a good show even on a slightly smaller scale.
"I don't mind that at all," Johnnie said. "Our show at The Marquee will be smaller than the celebrations we had Ickey Nickel but bigger than the ones at Tony's Pizza."
While he will still be playing drums, Johnnie will finally have a chance to snag a piece of Tommy's birthday cake.
"Every year, we order a special birthday cake that I seldom see and never get a piece of," he said. "This year, I will get a piece of Tommy's cake." 
Stay up-to-date on what's happening
Receive the latest in local entertainment news in your inbox weekly!