LOS ANGELES -- Note to aspiring artists: Don't even think of singing a Katy Perry song in front of Katy Perry.
"It wouldn't be the smartest thing to do unless you're reinventing it," the pop singer says. "Typically, I probably sang it the night before and I've sung it like 10,000 times. I want to hear you do something else."
Now a judge on "American Idol," Perry says the person who is likely to win the competition – and have a career – is "just such an authentic person you can hear it in (his or her) voice. I want to feel their voice."
Already, she, Lionel Richie and Luke Bryan have been auditioning talent and getting a feel for what the live shows will be.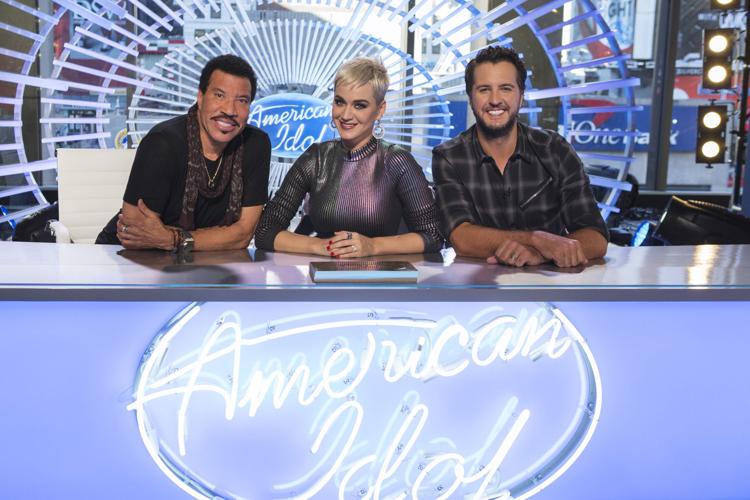 Richie, she says, is "the legacy. He tells all these stories about Whitney and Prince and it's like, 'Whoa!' and you just sit there. Luke is a really good nurturer. He slowly leads people to whatever path they need to be on. And I'm a straight shooter. I'm more cut-and-dried than the other judges. I do the jokes. I get up and dance. But, at the end of the day, I see different things than my other judges."
Interested in who has a story to tell, Perry says she seeks someone who's authentic. "There are a lot of singers out there. But it's not a singing competition. You want to find a star, someone to believe in. You need your heroes. You need your icons. You need your characters."
And that's what she's looking for.
Although Perry has to juggle touring with the "Idol" schedule, she's fascinated with what's coming up.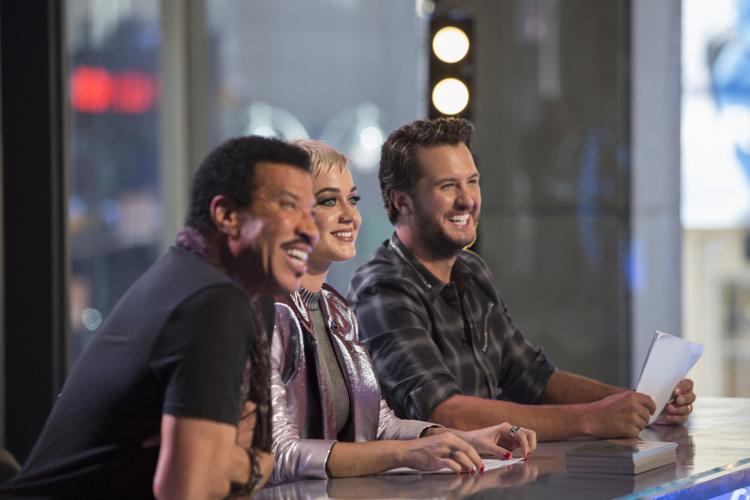 "Brutal honesty. Authenticity," the 33-year-old hitmaker says. "That's what I built my whole career on – or tried to. It's not easy to stay authentic in Hollywood."
Indeed, Perry had to borrow money to pay the rent when she was starting out. "I just wanted to talk and sing and connect with people."
She got her General Educational Development (GED) certificate at 15, left high school and started singing wherever she could. A record deal followed, but there were so many starts and stops she didn't really get noticed until a song of hers was featured on the soundtrack to "The Sisterhood of the Traveling Pants." In 2007, she was signed to Capitol Records and the skies parted. Her first single with the label, "I Kissed a Girl," drew plenty of attention and zipped to No. 1 on Billboard's Hot 100. From there, it was a steady run from hit to hit until she became one of the biggest-selling musicians of all time.
Easy? Perry laughs. Those seeking a career in the business don't realize it doesn't happen overnight, she says. "There's a lot of patience involved. There's an immeasurable amount of work – and it doesn't end. I'm on tour and still juggling balls. I should be on an island relaxing now but I'm not."
Reinvention, she says, is the mother of the music business. "You've got to keep it spicy, for sure, especially with young people and their attention spans. We have so much choice we don't know what to choose these days. To succeed, you really have to separate yourself. You have to have the bells and whistles or maybe you're just such an authentic person you can hear it in your voice."
Although she has done plenty of things to attract attention to projects, Perry insists social media isn't the path to stardom.
"All that fame stuff is just a byproduct of what I do. It's not what I sought out to do."
What so many aspiring artists don't realize is "you don't have to answer any question. You're not under any oath. You don't have to leave bread crumbs all over social media if you don't want to."
Instead, success requires focus on the talent, the art. And, sometimes, it requires listening to those who have said no.
Those people who helped pay her rent? "They're the ones I listen to. We've grown together. They're family."
And, they're the ones who will often temper all the fan adulation.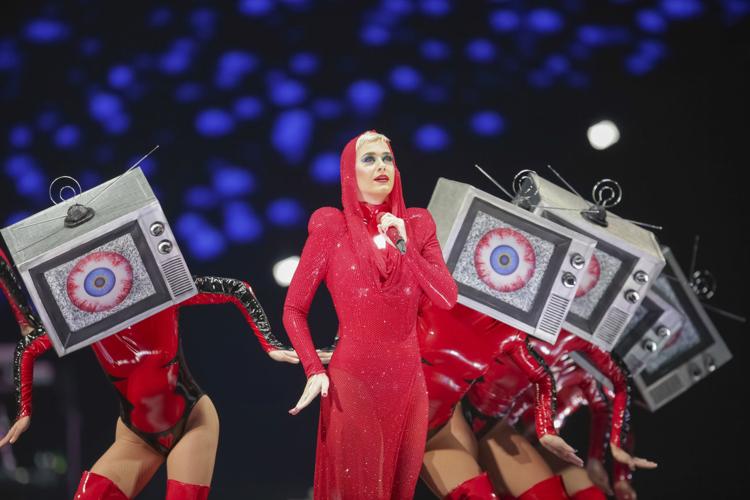 Performing in an arena with thousands of people cheering is great, Perry says. "You get addicted to it. It's got great things about it and it's got not-so-great things about it. You really have to know who you are so you don't get lost."
Too often, she says, aspiring artists think they need to have a sob story to tell. "Everybody's going through something. Everybody comes from somewhere. I'm not dismissing it. But this is a business. We are here to find someone to elevate, to make an 'American Idol.' You can't sell the whole thing on the sob story."
Maintaining a private life is probably one of the most difficult aspects of Perry's world. "It's really like walking a tightrope," she says. But if she wants to go out, see a movie or visit a museum, "I just wear an Adidas tracksuit. Elton John and Madonna have done that their whole careers. That's the trick. Just wear the same thing and nobody cares."