SIOUX CITY -- Beware of cunning Little Bo Peeps and their bloodthirsty sheep.
At least that's what happens when Tess Maly, 12, is put in charge of a fleecy flock.
"I play the part of Little Bo Peep in a way that's different than in other productions," the Blessed Sacrament School sixth-grader said following a rehearsal.
In Lamb Arts Regional Theatre's production of "Backwards Broadway," you'll see a lunatic Little Bo Peep, a giant-slaying Jack and the Beanstalk as well as a homicidal Snow White.
(SPOILER ALERT: The best way to get rid of pesky dwarfs is with the inconspicuous use of itching powder).
Think Little Orphan Annie wouldn't be getting a similar walk-on-the-wild-side makeover? Well, think again.
"I play Annie,"  said Khyah Vaughn, a South Sioux City Middle School sixth-grader. "But I'm playing Annie with attitude." 
This is exactly what Lamb CEO Diana Wooley expects from her cast of singers, dancers and actors.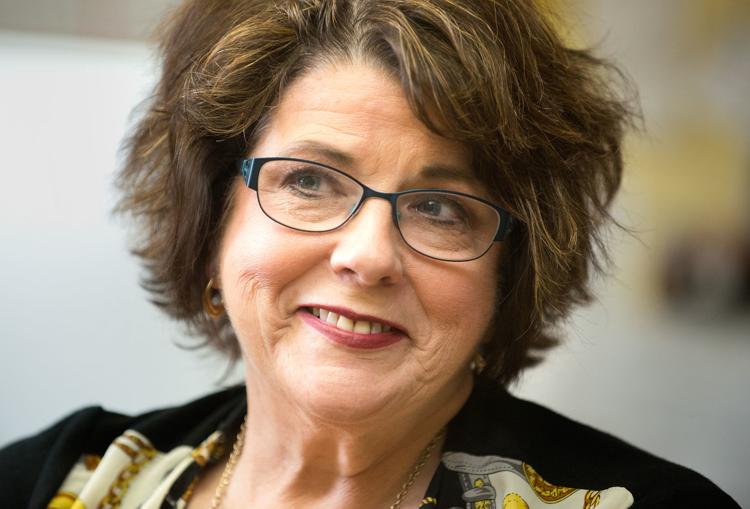 You have free articles remaining.
"In 'Backwards Broadway,' we want our performers and our audiences to see classic musical numbers performed in a very unique way," she said with an air of mystery.
For instance, what would it be like if a man sang "Don't Cry for Me, Argentina" from "Evita" or if a female sang "If I Were a Rich Man" from "Fiddler on the Roof"? Yeah, you get the picture. 
A fundraiser to benefit renovations for Lamb's new 625 Douglas St. theater, "Backwards Broadway" will be presented at 7 p.m. Saturday at Country Celebrations, 5606 Hamilton Blvd.
In addition to the show, there will be hors d'oeuvres and a cash bar as well an auction hosted by the Sioux City Journal's Bruce Miller and Morningside College's Dave Madsen. All proceeds will be matched through a grant from the Gilchrist Foundation.
Even though he refuses to be called "Backwards Broadway's" director, Donny Short has been putting performers through their paces in a series of weeknight performers.
"No, I'm not the show's director or choreographer," the Lamb Theatre veteran explained. "I'm simply a collaborator."
So, what is Short collaborating on now?
A "Backwards Broadway" reinterpretation of "It's a Hard Knock Life" from "Annie." However, this version won't involve kids in an orphanage. Instead, it will involve hard-charging business types in a "Glengarry Glen Ross"-like setting. 
Wooley can't help but smile as Short and his players offer up twisted takes on classic show tunes.
"Sioux City has a terrific theater community," she said. "We can't wait to see Lamb become a part of the downtown scene."