That's what makes country music so popular. Able to tap into emotions many feel, the songs boast "three chords and the truth" and lifetimes of experience.
In Ken Burns' stellar documentary, "Country Music," we learn how the genre started, how it blossomed and how it's faring, even now when overnight sensations are expected. Spread over 16 hours, the series gets dozens of artists, managers, writers and executives to distill the music and track its growth from southern Appalachia to the world.
Interestingly, those songs incorporate all kinds of instrumentation (and rhythms), but still have strong stories at their core and, usually, a singer who's able to emote from experience. One by one, Burns and company tick off the big names – Jimmie Rodgers, the Carter Family, Bill Monroe, Hank Williams, Patsy Cline, Johnny Cash and Dolly Parton – and show how they're connected.
Country music, Burns and company contend, has a through line, one that binds its artists and fans as family. It's easy to see how the Carters and Cash are connected (he married into the clan). But where does that leave someone like Parton or Garth Brooks? Writer Dayton Duncan does a masterful job connecting the dots and showing how an 11-year-old Marty Stuart was able to go from a local fair to the Grand Ole Opry. (Stuart vowed he was going to marry singer Connie Smith one day and, sure enough, he did.) Stuart, in fact, is the documentary's best "witness," able to demonstrate how sounds differed and tell stories about the folks who created them.
Parton, Brooks, Loretta Lynn, Merle Haggard and Willie Nelson get to chime in on their own piece of the puzzle (they're great storytellers, obviously), but it's someone like Brenda Lee who has even better observational skills. In the mix with the biggest names, she was able to see what was brewing. And she's not afraid to say Lynn led the life Tammy Wynette sang about, while Wynette lived the life Lynn chronicled.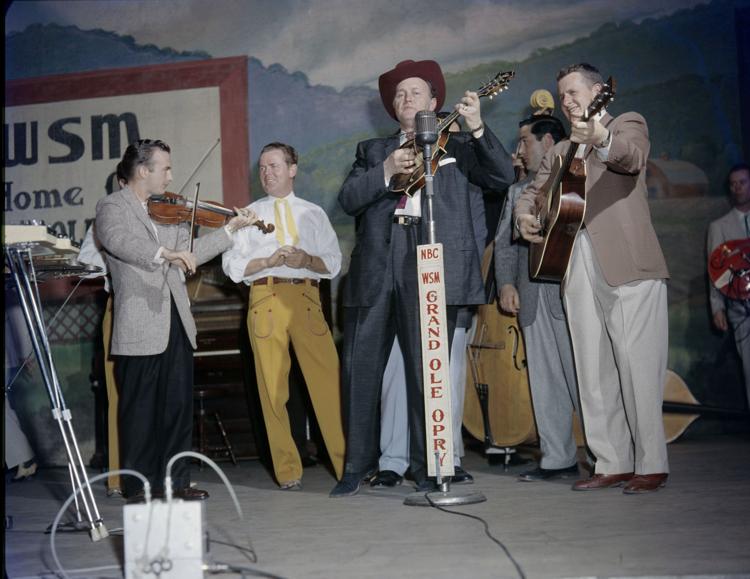 Drugs and booze are common denominators in many stories. Relationship problems are practically a given.
You have free articles remaining.
Country music reflects the times (it became a salve for money-tight folks following the Depression) and becomes a pawn for big business. It also serves as a lure for The Beatles, Bob Dylan and others. And, yes, "Country Music" details all of the back and side roads.
Where fans might find fault is in its choice of contemporary artists and their impact. George Strait, for example, is often mentioned as an influence for a number of today's singers but he's hardly given much time. Similarly, country groups (from the Oak Ridge Boys to Alabama to the Statler Brothers) are mentioned in passing.
"Country Music" isn't definitive, but it comes pretty darn close, particularly when it uses those unforgettable songs as evidence.
Watching Vince Gill tear up at George Jones' funeral is heartbreaking and indicative of the family feel that permeates everything.
Parton gets the tears flowing, too, when she talks about saying goodbye to Porter Wagoner and how she did it.
Laughs are everywhere. Jeannie Seely, an Opry regular, has salient observations about the sexism in country music and the way she was treated when she showed up in a miniskirt.
Absorbing every step of the way, "Country Music" is like a class reunion you don't want to leave. You learn something about the people you thought you knew and you come to appreciate them for the faults you never thought you could excuse.
"Country Music" debuts Sept. 15 and runs through Sept. 25 on PBS.