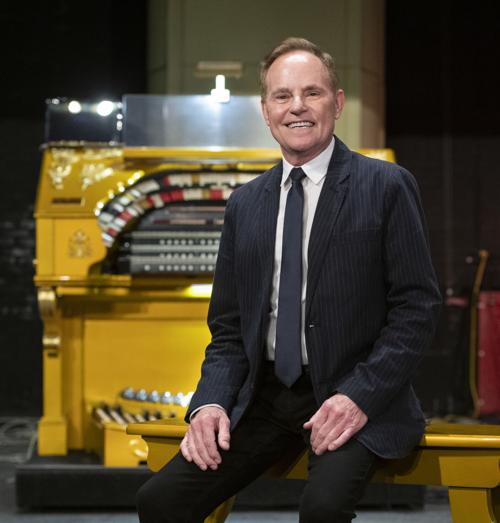 If you watched Saturday's Sioux City Symphony Orchestra concert from home, you missed the chest-rattling joys of the Mighty Wurlitzer organ. Featured during one of the "symphonic strings" pieces, it confirmed why nothing beats a live performance.
At the first in-person concert of the 105th season, musicians wore masks, sat at least six feet apart and left the talking to a series of videos played between selections.
That gave stagehands plenty of time to change the dynamics for a gratifying – if not moving – night.
The bone-rattler – Howard Hanson's Concerto for Organ, Strings and Harp, Op. 22 – featured Carrie Groenewold on the theater's impressive organ. For those in the theater, it was also a chance to see Groenewold test her aerobic skills. In one section, she practically did dips while soloing on the pedals. She blended nicely throughout the very Lutheran piece (Hanson hailed from Wahoo, Nebraska) and took advantage of the solo turns that showed her versatility. The selection filled the Orpheum Theatre and served as a great tribute to symphony supporters no longer with us.
A newer piece, Jessie Montgomery's "Strum for String Orchestra," gave the 30-some orchestra members a chance to flex their own muscle. It featured plenty of string techniques but, oddly, was quieter than it needed to be. Some of that "watch for it" strumming was difficult to hear.
That wasn't the case with Edvard Grieg's Holberg Suite, Op. 40, which opened the evening with lots of variety and a true test of the string section's versatility.
The "spring into strings" offered plenty of lively moments and a consistency that helped Music Director Ryan Haskins show just how strong his strings are. Often overshadowed by other sections of the orchestra, they work well together and, in the case of Ralph Vaughan Williams' Concerto Grosso for String Orchestra, demonstrated how many members could actually step out and solo.
The latter piece, which found the violins standing (a fun concept), had parts that let beginner, intermediate and advanced players work together. While Vaughan Williams had some 400 young musicians at the 1950 premiere, Haskins was able to do plenty with 30.
As a button on the night, the strings closed with a cheeky "Mock Morris" by Percy Grainger. It wasn't as consequential as the other works, but it left the audience with an upbeat feeling.
Like the tulips that lined the stage, it was a hopeful way to end the first in-person symphony concert in 374 days.
We can hardly wait for more.