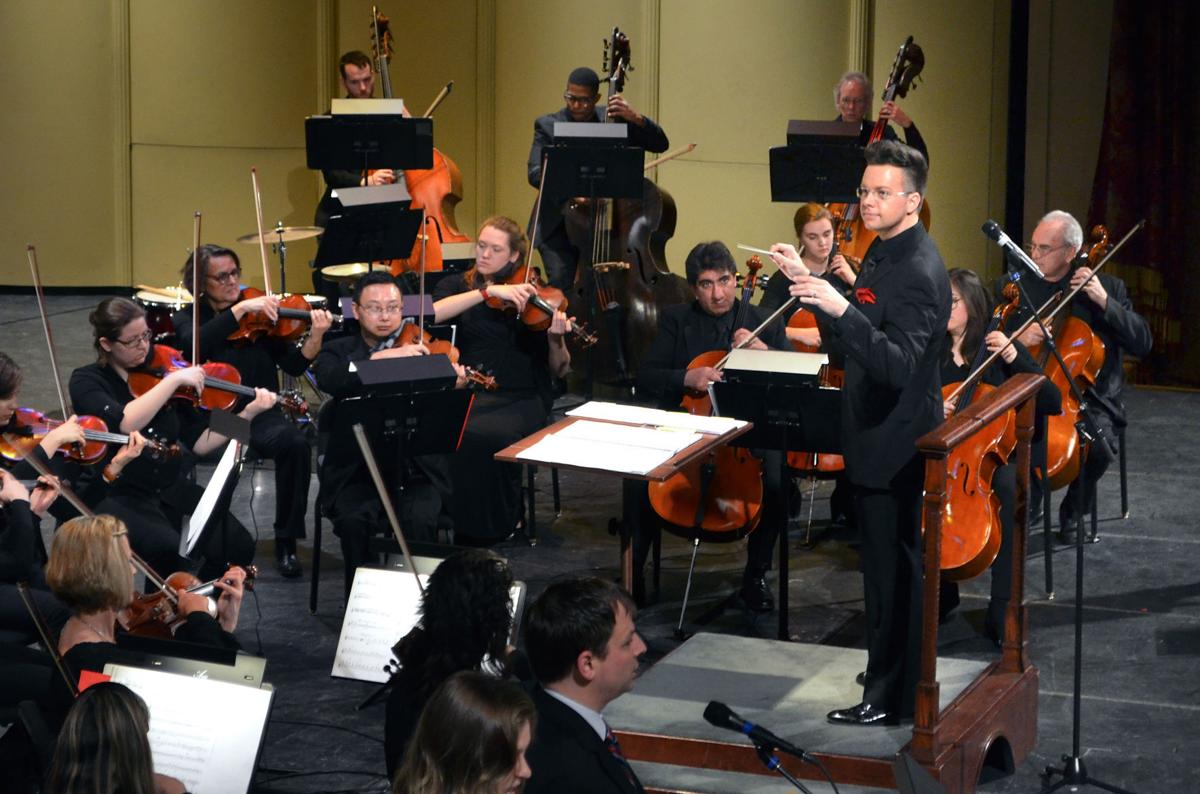 Two former featured artists gave the Sioux City Symphony Orchestra a memorable performance of Aaron Copland's "Appalachian Spring" Saturday night.
Seamlessly stitching their parts into the fabric of a flowing "Simple Gifts," clarinetist Miles Jaques and flutist Brian Allred ensured Sioux City's love affair with Copland (his "Rodeo" is an oft-performed piece) was secure.
Originally created for dancer/choreographer Martha Graham, the embraceable music tracks the dawn of a day, letting the 13 members of the orchestra awaken familiar sounds – including the Shaker hymn, "Simple Gifts." Allred and Jaques were instrumental in creating the musical quilt.
Jaques figured into Igor Stravinsky's "L'Histoire du Soldat: Suite," too, but that piece, created before the 1918 pandemic, wasn't as easy to imagine even though it was created for a theater company. Stravinsky figured it could tour and bring in money during a tight economic time. Because that pandemic shut down everything, "The Soldier's Tale" didn't accomplish its goal.
Music Director Ryan Haskins said the work had roles for a soldier, the devil, a dancing princess and a narrator. Because his music wasn't as evocative as Copland's, it was hard to imagine what was going on. Easily, a narrator might have added to the suite and given the percussion finale (nicely done by Ed Zaryky) more meaning.
The full piece runs much longer, but the 20-some minutes accorded the symphony's audience was enough.
Interestingly, Haskins used small groups for the four selections. Richard Strauss' "Serenade for Winds" opened the evening; William Grant Still's "Serenade for Flute, Clarinet, Harp and Strings" closed it.
Like a goodnight kiss, Still's serenade (featuring a very good Jeanne Ekholm on harp) gave Allred and Jaques another opportunity to show how well they work together.
Their valedictory, though, was "Appalachian Spring." Both had the same take on the music and, like Graham, found ways to make it dance.
Saturday's concert promised a low-key trek through spring-like songs but, with that Pulitzer Prize-winning piece, it delivered more.
The Allred/Jaques pairing is one that might be worth revisiting in the future.