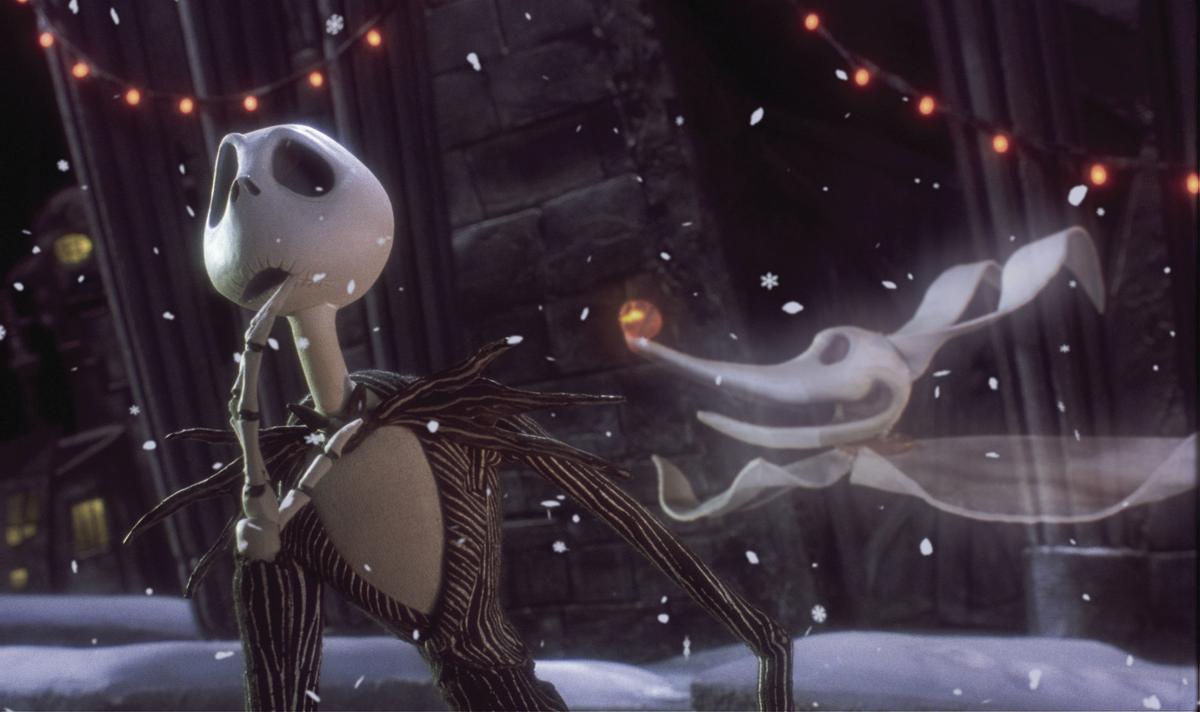 The Orpheum Theatre is going to be turned into Halloweentown on  Saturday night.
There, the Sioux City Symphony Orchestra will provide the score for Tim Burton's "Nightmare Before Christmas."
The music, according to composer Danny Elfman, represents a range of styles – from Kurt Weill's dark musicals to the sprightly tunes of "The Wizard of Oz."
The "Oogie Boogie" number, he said, was influenced by Max Fleischer cartoons and the performances of Cab Calloway. Both Elfman and producer Tim Burton loved cartoon music and were sure to infuse their stop-motion animation film with plenty of it.
But "Nightmare" isn't just any animated film. Released in 1993, it gave stop-motion a big boost and took painstaking hours to manipulate each of the puppets in just the right expression. In all, more than 120 animators, artists, camera operators and technicians worked on the film. At the peak of its production, 20 stages were used for filming purposes.
The concept started with a poem Burton had written. He didn't produce it, however, until after he had left the Disney company and started directing such other films as "Edward Scissorhands" and "Batman Returns."
You have free articles remaining.
"It's probably a good thing that this film didn't get made (11 years earlier)," Burton said. "Back then, I hadn't met or worked with Danny and, in the meantime, (director) Henry Selick went on to do some of the best three-dimensional stuff and really had a chance to experiment with the art form. So I think everything really worked out for the best and that this was the ideal time to make the film."
In he film, Jack Skellington, the beloved Pumpkin King of Halloweentown, finds new purpose when he accidentally stumbles upon the entry to Christmastown and becomes enamored with its colors, toys and goodwill. He returns home, hoping to bring a bit of that spirit to his fellow residents. But the best-laid plans don't always pan out.
"To me, Halloween has always been the most fun night of the year," Burton said. "It's a night where rules are dropped and you can be somebody else or anything at all. It's where fantasy rules. It's all very fun and only scary in a humorous way. Nobody's out to scare anybody to death. They're out to delight each other with their scariness. That, to me, is the spirit of Halloween and this movie."
The entire film will be shown at the symphony performance. Organizers also plan a few extra surprises to make the evening more special.
The concert/film begins at 7:30 p.m. Saturday.