"Why don't they play 'Mr. Roboto'?"
The folks who sell merchandise at Styx concerts regularly hear that question.
Technically complex, a remnant from the days when Dennis DeYoung was part of the group and, quite frankly, a sticking point for fans and band members, it was retired when DeYoung left the group.
"'Roboto' was a big turn-off to our male audience," says James "JY" Young, the group's lead guitarist. "MTV was the tail wagging the dog. We got into this British techno dance thing for the female audience."
The number was part of a concept album called "Kilroy Was Here." "Dennis had gigantic plans for it," Young says. "Nobody really liked the idea except him. We went along with it because he had been the creative leader."
In concert, the "crazy, expensive" number featured a 10-minute movie, costumes and a lot of production. Because it was difficult to do justice, the music was taped for concert performance. "It never got performed live by Styx until last year."
Then, Young says, the show's lighting director said she had gotten a lot of requests for "Roboto" and the merch guy confirmed it. "We said we wanted to do something to freshen up the show and thought it might be something to bring back, particularly since the audience wants to hear it."
Nearing the 20th anniversary of keyboardist Lawrence Gowan, the band put it in the lineup and got a great response.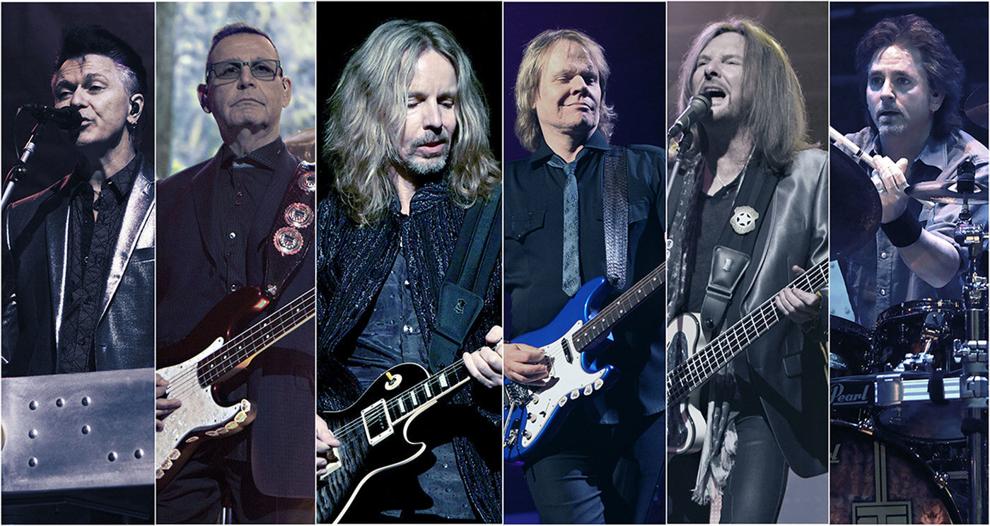 "I'm still a little bit guarded when we play it," Young admits. "But it's part of our history. It's what the audience wants."
With an extensive catalog that goes back to 1975, Styx has plenty of songs waiting for concert attention.
"Roboto," however, was a Top 10 hit that helped its engineers land a Grammy nomination.
DeYoung and fellow lead singer Tommy Shaw recorded solo projects after "Kilroy Was Here" and, for five years, Styx was in limbo. The band reformed in 1990, but had to replace Shaw because he had already signed with Damn Yankees. Shaw returned in 1995; DeYoung left in 1999. Gowan joined in 1999 and the band has had consistent success touring ever since.
Young is the only musician to have been with Styx its entire existence.
"I don't spend a lot of time reminiscing," Young says. "I've mellowed in the last five or six years."
Discovering the story of Louis Zamperini, the Olympic runner and veteran profiled in the book and film "Unbroken," Young says he embraced the power of forgiveness and now applies it to those rough years in Styx.
"You forgive people, it sets you free," he says. "Dennis and I disagreed about a lot of things and I ultimately decided to forgive him. Many great artists have tortured souls. In Styx, we tortured each other, but the byproduct of all that is an incredible body of work that is still relevant."
"Mr. Roboto" may not be his favorite song but now he has a chance to reconsider its place in the group's canon of hits.
"There are certain songs I hated at first and now find there's something in the lyric that relates to my own life," Young says. "I've become more appreciative with age. I'm the hard-rocking guy but, sometimes, there are things that make a lyric resonate as we bump down the highway of life."
Copyright 2019 The Sioux City Journal. All rights reserved. This material may not be published, broadcast, rewritten or redistributed.