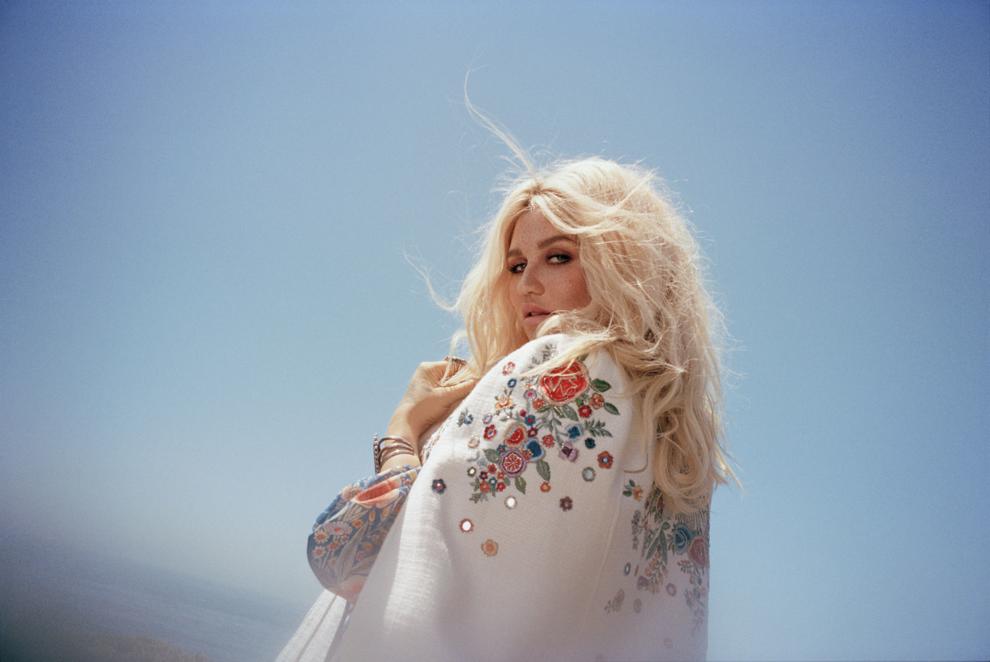 It's a game you could easily play, considering the singer has worked with plenty of artists (and, yes, has a connection to "The Simpsons," thanks to "TiK ToK," her hit album).
Some of the more unusual ties?
Try Dolly Parton, who recorded "Old Flames Can't Hold a Candle to You," a song co-written by Kesha's mother, Pebe Sebert.
Paris Hilton? Kesha appeared on an episode of "The Simple Life," Hilton's reality series with Nicole Richie. The two were looking for an "eccentric" family to host them. Kesha fit the bill.
Katy Perry, Britney Spears, Flo Rida, Nicki Minaj? Those were outright collaborations. Alice Cooper met her at the 2010 Grammy Awards and invited her to duet with him on "What Baby Wants."
For his album "Gemini," Macklemore worked with Kesha on "Good Old Days." The singing/songwriting collaboration led to a tour, which runs through August.
Friday, Kesha stops by Battery Park for an appearance sans Macklemore. (Unless she has a surprise for fans of the Hard Rock Hotel and Casino's summer series.)
Born in Los Angeles (as Kesha Rose Sebert), the singer/songwriter has been a hit maker for more than a decade.
Among those chart toppers? One with Pitbull, last week's Hard Rock headliner. The song, "Timber," rose to No. 1 and helped both reach new audiences. It won the Top Rap Song at the Billboard Music Awards and Best Collaboration at the iHeartRadio Music Awards, both in 2014.
This year, Kesha got Grammy nominations for Best Pop Vocal Album ("Rainbow") and Best Pop Solo Performance ("Praying").
For the singer, "Rainbow" represents a musical stretch, veering from her electronic sound in earlier works to a variety of tracks that help tell her story. Among the influences critics have been able to hear: Dolly Parton, The Beatles, the Rolling Stones and Iggy Pop.
Bringing things full circle? Parton sings with her on – what else? "Old Flames Can't Hold a Candle to You."
The album already has been certified gold and "Praying" has been certified platinum. Considering it was released less than a year ago, that's impressive.
The next step? With Kesha, that's anyone's guess. But if the Simpsons know what's good for them, they'll sign her as a guest voice.
She's well-connected. Just like Kevin Bacon.
Who: Kesha with CVBZ
When: 8 p.m. Friday
Where: Battery Park, Hotel & Casino
Tickets: Go to tickets.hardrockcasinosiouxcity.com or at the Rock Shop.
Details: The award-winning singer/songwriter splits off from her current tour to headline this special appearance at Battery Park. Earlier in the year, she was nominated for two Grammys and was considered one of the highlights of the year's production.