LOS ANGELES – When Eva Longoria called Roselyn Sanchez and offered her a role in the new series "Grand Hotel," Sanchez didn't hesitate to sign on.
This might come as a surprise, but Lupita Nyong'o still tops our list for next year's Best Actress Oscar.
Everyone says I look thinner, but I'm 10 pounds heavier than I was the morning I went into surgery." Caputo needed medical care after she was …
There's a great TV series lurking in "The Secret Life of Pets 2."
At times, "X-Men: Dark Phoenix" seems like a P!nk concert. Characters hang in mid-air and, before you know it, there's a rainbow cloud, not un…
While lying in a hospital bed, unable to communicate with her family for four years, Victoria Arlen kept thinking, "I'm going to try every sin…
LOS ANGELES – Pam Grier says she got a role in the rural-themed "Bless This Mess" because "I smelled the part."
For a blind date, we could hardly do better than Helen Mirren and Ian McKellen.
NEW YORK (AP) — With a hit TV series, awards, plus film and TV opportunities, Sterling K. Brown admits he's experienced "a lot of pinch me mom…
Of all the statistics involving the Senate Select Committee on Intelligence report on the CIA's post-9/11 detention and interrogation program …
Unlike the Hallmark films this seems to resemble, this film spends too much time making Henry Golding seem mysterious. The two stars, Golding …
LOS ANGELES (AP) — In a story Nov. 12 about Robert De Niro being named the recipient of the life achievement honor at the 2020 Screen Actors G…
NEW YORK (AP) — Disney Plus says it hit more than 10 million sign-ups on its first day of launch, far exceeding expectations.
'Old Town Road' hitmakers Lil Nas X and Billy Ray Cyrus are to record another original song together.
See the stars as they arrived for the Country Music Association Awards at the Bridgestone Arena in Nashville, Tennessee on Wednesday, Nov. 13, 2019.
The Country Music Association Awards almost fully honored and highlighted the women of country music — whose songs have been heavily dismissed…
NASHVILLE, Tennessee (AP) — Complete list of winners from the 2019 Country Music Association Awards, held Wednesday at the Bridgestone Arena i…
NASHVILLE, Tenn. (AP) — The Latest on the 2019 Country Music Association Awards, being presented Wednesday at the Bridgestone Arena (all times local):
DJ Shadow, "Our Pathetic Age" (Mass Appeal)
Plácido Domingo is scheduled to sing two concert performances in Verdi's "I Vespri Siciliani (The Sicilian Vespers)" next summer as part of th…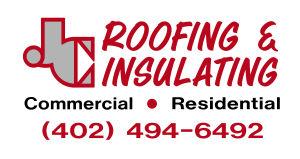 J.C. Roofing & Insulating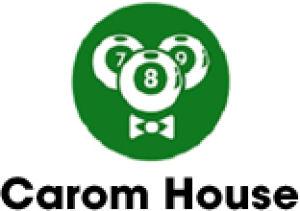 This week's most buzz-worthy topics and shows on TV
Brad Paisley won't be running roughshod over the nominees at this year's County Music Association Awards. He's too busy prepping his own TV show.
Because the new edition follows a high school staging the Disney musical, the characters aren't exactly duplicates. Teens may be vying to play…
Drama nerds are going to love Disney+. In addition to a vault of old musicals, it boasts two new series that should kindle a little high schoo…
Hallmark isn't the only place to get your Yuletide cheer this holiday season.
Avi Gupta, 18, won the teen "Jeopardy!" tournament, and he's donating some of his winnings to cancer research in honor of host Alex Trebek.
Reviews on Twitter of the live musical event showcasing "The Little Mermaid" were harsh, with people panning Shaggy's Sebastian outfit in particular.