LOS ANGELES – When Eva Longoria called Roselyn Sanchez and offered her a role in the new series "Grand Hotel," Sanchez didn't hesitate to sign on.
This might come as a surprise, but Lupita Nyong'o still tops our list for next year's Best Actress Oscar.
Everyone says I look thinner, but I'm 10 pounds heavier than I was the morning I went into surgery." Caputo needed medical care after she was …
There's a great TV series lurking in "The Secret Life of Pets 2."
At times, "X-Men: Dark Phoenix" seems like a P!nk concert. Characters hang in mid-air and, before you know it, there's a rainbow cloud, not un…
While lying in a hospital bed, unable to communicate with her family for four years, Victoria Arlen kept thinking, "I'm going to try every sin…
LOS ANGELES – Pam Grier says she got a role in the rural-themed "Bless This Mess" because "I smelled the part."
Stacker takes a look at the winner for Golden Globes' best drama from the year you were born. 
Day is the reason to see this -- not the glossy, almost miniseries-like production that director Lee Daniels has crafted.
Movie critic Bruce Miller says Andra Day almost seems like a sure Oscar winner for "The United States vs. Billie Holiday." But because directo…
"I Care a Lot" is incredibly good during its first 30 minutes or so. Then, it takes an abrupt left turn and becomes a film that doesn't quite …
With Oscar season nearing and several major sporting events on the horizon, here's a look at the best sports documentaries of all time, accord…
While you're waiting to find out which film will take the cake at this year's awards, here's a look at past winners, beginning with 1944.
Award-winning singer Stevie Wonder told Oprah Winfrey in an interview he is moving to Ghana, citing the political turmoil in the United States.
Legendary singer Stevie Wonder has said in an interview with Oprah Winfrey that he is moving to Ghana. The 'I Just Called to Say I Love You' s…
The legendary electronic music duo Daft Punk have confirmed their break-up after a 28-year career. The duo announced the news in an 8-minute v…
French electronic music duo Daft Punk, known for such hits as "One More Time" and "Get Lucky," announced they're breaking up after 28 years.
Stacker takes a look at Black artists music wouldn't be the same without, from Sister Rosetta Tharpe to Tupac Shakur.
A look back at pop star Britney Spears' career, in photos.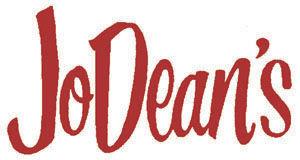 JoDean's Steak House & Lounge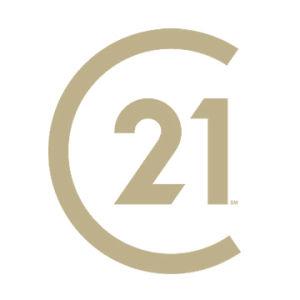 Eric Banks, Century 21 Prolink
Don't miss 'kid 90,' 'Solar Opposites,' 'Boss Level,' and more titles arriving this month.
Plus, PBS Masterpiece's 'Breathless' and whole bunch of favorite movies including 'E.T. the Extra-Terrestrial.'
Stacker takes a look at the winner for Golden Globes' best drama from the year you were born. 
Meet Josh Duhamel's The Utopian/Sheldon Sampson, Leslie Bibb's Lady Liberty/Grace Sampson, and others.
Allen and Karn weren't just toolin' around on "Home Improvement." They actually do like tinkering in a workshop.
Frye played the 8-year-old Punky in the original NBC series. Now the show is back, and she is too.
The international drama reunites 'Band of Brothers' and 'The Pacific's Steven Spielberg, Tom Hanks, and Gary Goetzman.