LOS ANGELES – When Eva Longoria called Roselyn Sanchez and offered her a role in the new series "Grand Hotel," Sanchez didn't hesitate to sign on.
This might come as a surprise, but Lupita Nyong'o still tops our list for next year's Best Actress Oscar.
Everyone says I look thinner, but I'm 10 pounds heavier than I was the morning I went into surgery." Caputo needed medical care after she was …
There's a great TV series lurking in "The Secret Life of Pets 2."
At times, "X-Men: Dark Phoenix" seems like a P!nk concert. Characters hang in mid-air and, before you know it, there's a rainbow cloud, not un…
While lying in a hospital bed, unable to communicate with her family for four years, Victoria Arlen kept thinking, "I'm going to try every sin…
LOS ANGELES – Pam Grier says she got a role in the rural-themed "Bless This Mess" because "I smelled the part."
If you saw Anthony Bourdain eat a beating cobra heart, you know he was a man who didn't settle. The greatest sin, he said, was mediocrity.
What to watch this week, including M. Night Shyamalan's "Old" in theaters, a roundup of Nicolas Cage's best roles, movie news, and more!
The decision, a victory for Angelina Jolie over Brad Pitt, means that the custody fight over their five children, which was nearing an end, co…
There's a basketball showdown at the end of "Space Jam: A New Legacy" that may make you question the film's motives.
Movie critic Bruce Miller says "Roadrunner" pushes a narrative that its interviews don't necessarily support. It's an intriguing documentary, …
What to watch this week, including "Space Jam: A New Legacy" in theaters and on HBO Max, "Fear Street 1666" on Netflix, a roundup of our favor…
Friday, July 23, is the 10-year anniversary of singer Amy Winehouse's death of accidental alcohol poisoning. Here's a look back at her life an…
Eric Clapton said he won't perform at venues requiring COVID-19 vaccines after a UK announcement that vaccine passports will be mandatory at c…
Singer Eric Clapton has revealed that he will not perform at venues that require proof of vaccination.
SIOUX CITY -- Mannheim Steamroller will be returning for its long-awaited holiday show at the Orpheum Theatre on Nov. 26.
Black church music has been around for centuries, but gospel only became codified as a genre about a century ago, as this jubilant film reveal…
Jazz giants (Dizzy Gillespie, Art Blakey, Thelonious Monk, Charles Mingus, Coleman Hawkins) gathered for a group portrait in 1958. Jean Bach's…
It's impossible to encapsulate a life in a couple of hours but the genius of this Liz Garbus biodoc about Nina Simone is that it doesn't prete…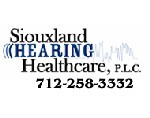 Siouxland Hearing Healthcare P.L.C.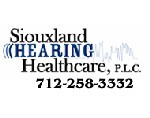 Siouxland Hearing Healthcare P.L.C.
'Only Murders in the Building,' 'Nine Perfect Strangers,' and more series arrive on the platform soon.
At the Comic-Con@Home panel, EP Sara Goodman teased the modern take of the 1997 slasher movie.
Some of Walt Disney's greatest hits were just an idea away from disaster.
'Star Trek' fave will appear in series star Beth Riesgraf's directorial debut, as revealed in the Comic-Con@Home panel.
'Fans of the book will recognize this as a very iconic moment,' showrunner Rafe Judkins shared during the Comic-Con@Home panel.
Paramount+ dropped the first look as part of the animated series' Comic-Con@Home panel.
New footage debuted as part of the animated series' panel at Comic-Con@Home.