"All That Jazz" presented a fairly convincing version of Bob Fosse's life as a choreographer and director.
Now, "Fosse/Verdon" evens things up and gives his wife, Gwen Verdon, a share of the credit.
A fascinating eight-part limited series, "Fosse/Verdon" shifts around enough to convey the one-time dancer's restlessness, but it also shows how that affected others, most notably Verdon, who starred in many of his shows and provided the necessary distance to make something like "Cabaret" a classic.
Verdon (played by Michelle Williams) doesn't just make a few suggestions. She helps choreograph and inspire his shows. She serves as a sounding board, too, and, for the most part, looks the other way when he cheats. Williams is so good at capturing that mid-century sentiment (and Verdon's mannerisms), it'd be a shame if she didn't get the Emmy for her work. "Fosse/Verdon" is her show.
Sam Rockwell does well by Fosse, but because we got Roy Scheider in, essentially, the same role, comparisons are obvious. In the eight episodes, we visit Fosse as a child, an aspiring dancer and an acclaimed choreographer. We also get a sense of his inadequacy when he's referred to as a musical guy and not a serious director. A cigarette dangling from his lips at all times, he's a train wreck waiting for a signal. He gets one after winning the Triple Crown (Oscar, Emmy and Tony) in one year and indulging in more excesses than most of his characters.
Director Thomas Kail (who handled five of the episodes) uses an interesting time clock, counting down various milestones. He also introduces a host of familiar names (Neil Simon, Liza Minnelli, and Hal Prince among them) who help convey the world in which Fosse and Verdon thrived.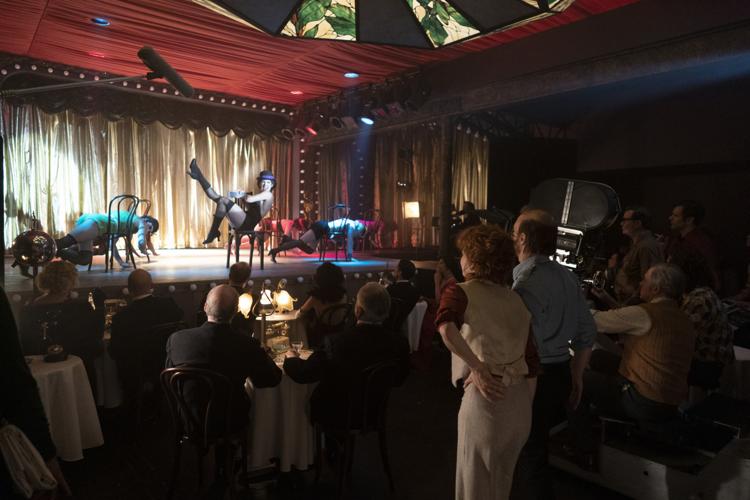 "Fosse/Verdon" has lots of musical numbers, more than a few inside stories and a look at a business that's as brutal as it is attractive.
You have free articles remaining.
Key to all of this is Nicole Fosse (Blake Baumgartner), their daughter. She eavesdrops on a number of situations, providing the normalcy a show biz biography needs. She mimics her dad, too, and becomes the one person who isn't impressed by Fosse or Verdon.
Production and costume designers get the look just right; scenes set in the '70s practically reek of the era.
While Fosse isn't whitewashed in the least, he is explained. Those flashbacks help us understand the world he once was in and the one he was afraid to inhabit. Thanks to Steven Levenson's writing, Fosse isn't someone given a #metoo pass but someone who did bear the weight of his actions.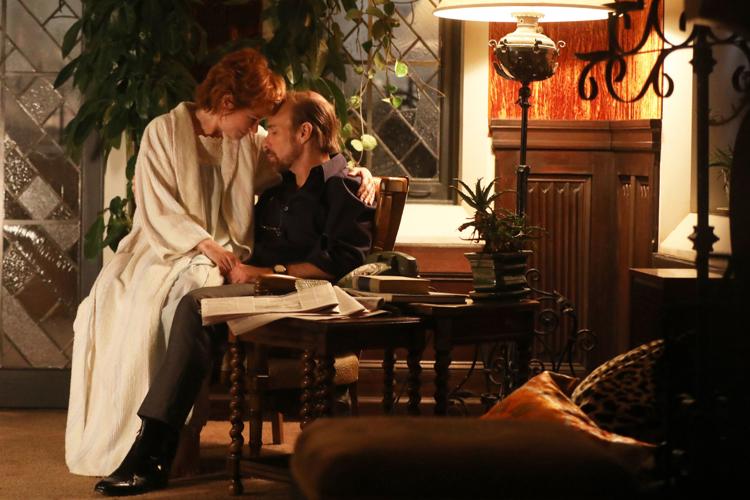 That Verdon put up with his philandering is an interesting situation – particularly since he died in her arms. Like parents, they're not perfect, but they are accepted.
"Fosse/Verdon" shows there's much we can learn from people who appear to have it all but really don't.
Like "Cabaret," it takes something you think you know and turns it on its head.