"Juliet, Naked" doesn't involve any nudity, just a dose of teenage obsession that comes back to haunt in adulthood.
A film professor (Chris O'Dowd) spends his nonworking hours geeking out over Tucker Crowe, a singer who has fallen off the radar and prompted plenty of online chats.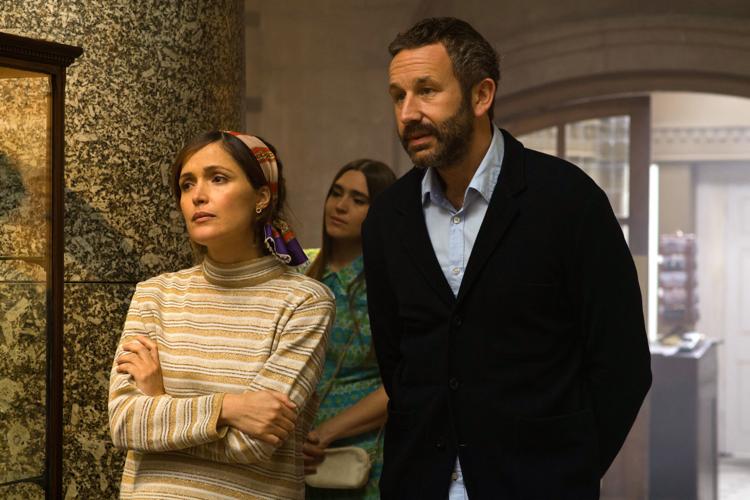 O'Dowd's Duncan runs a tribute website that drives his intended, Annie (Rose Byrne), crazy. She thinks it's stupid and he's foolish.
Nonetheless, he carries on. When an unplugged bootleg of Crowe's hit "Juliet" arrives, Annie decides she'll write her own review and post it. Surprisingly, the real Crowe (Ethan Hawke) responds and begins a relationship. As that heats up, the one with her soulmate cools off.
Because his daughter is giving birth, Crowe decides to travel to Great Britain, meet Annie and discover what interests her.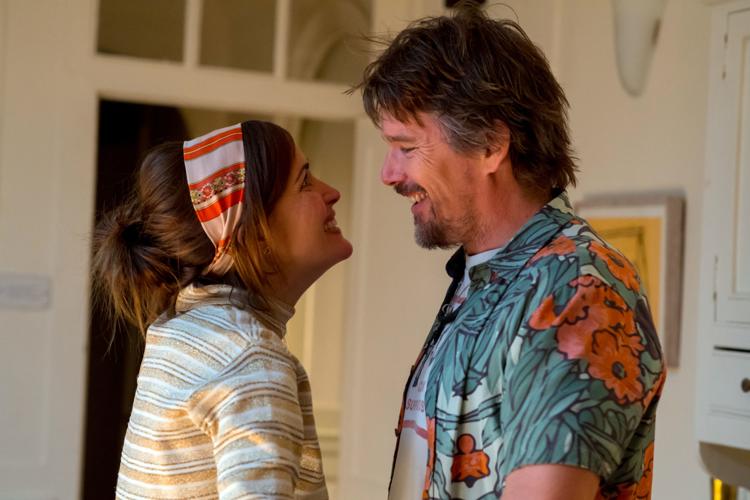 Alone, that would be enough of a story. But director Jesse Peretz uses that as a jumping off point and introduces us to plenty of other characters – including Crowe's oh-so-extended family.
When the uber-fan (who looks a lot like Steven Spielberg) finally meets his idol, "Juliet, Naked" gets down to raw emotions.
Considering you'd never confuse Hawke with Jim Morrison, his is an interesting performance. He's not the dewy-eyed kid staring out from album covers. He's a grizzled Nick Nolte just trying to hang on.
Byrne finds wrinkles in Annie, too. She juggles plenty of unwanted responsibilities and mounts a tribute to the 1960s that encourages her to live life without regrets.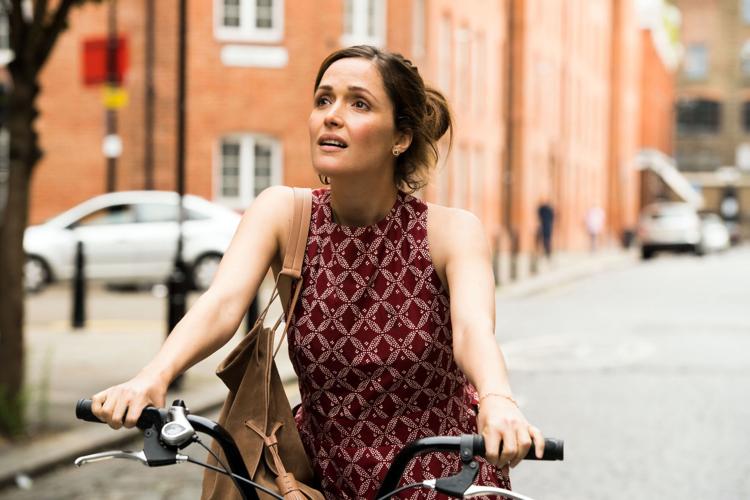 "Juliet, Naked" blends several themes without crushing any of them. It isn't a typical "fan falls in love with rock star" story, but a smooth "what if?" that makes us revisit our own obsessions.
Azhy Robertson, as Crowe's son Jackson, tempers some of the tension and humanizes the messed-up rock star. When the two have quiet moments together, the film seems manageable.
Peretz, though, doesn't want to package this like a two-record album. He lets the scratches show and comes away with a "Juliet, Naked" that's admirable.
The film meanders in places (Annie's sister might be one character too many) but it works, particularly when Duncan discovers what the object of his affection is really like. Sometimes, meaning lurks in the most unlikely places.