In recent years, the Saturday in the Park crowd ebbed and flowed as the acts came and went. Saturday, the park just seemed to fill up until th…
For a very long time, the only famous "Flo" was either 1) that annoying, apron-wearing woman from those Progressive Insurance commercial or 2)…
If your discography of hits include songs like "One Bourbon, One Scotch, One Beer" and "I Drink Alone," it might be wise to check your blood a…
Sioux City Conservatory of Music - Noon
Flo Rida still remembers those days when he had to dig through the trash to find silverware that had been thrown away.
After hitting the Sioux City music scene more than a decade ago, Ben Grillet, 40, sets some attainable goals for himself.
If you are looking for folk-rock with a heavy heart and a twang of country music, you should look no further than Michigan Rattlers.
NEW YORK (AP) — Renee Zellweger, Brad Pitt and Eddie Murphy are locks. But whether "Cats" has it in the bag, too, we won't know until the 77th…
NEW YORK (AP) — "Frozen 2" blanketed multiplexes for the third straight weekend, continuing its reign at No. 1 with $34.7 million in ticket sa…
FreaksGenre: Sci-Fi & FantasyRelease Date: 2019-08-23© © 2018 ABNORMAL DEFENCE FORCE INC . ALL RIGHTS RESERVED
In light of other sprawling films, "Once Upon a Time in Hollywood" stands tall, explaining why Tarantino isn't just a great film student. He's…
NEW YORK (AP) — What's inside the frame and what's outside of it are electrifyingly synonymous in French filmmaker Céline Sciamma's "Portrait …
Night HunterGenre: ThrillerRelease Date: 2019-09-06© © 2018 Arcola Nomis Productions BC Inc. All Rights Reserved.
WASHINGTON (AP) — Actress Sally Field, singer Linda Ronstadt and the disco-funk band Earth Wind and Fire shared the spotlight Sunday night as …
MIAMI (AP) — 3D-printed cocktails, a traffic jam sculpture made of hundreds of tons of sand and more celebrity sightings than a Kardashian Chr…
According to Camila Cabello, she feels "lonely" when she performs 'Senorita' without Shawn Mendes.
Kasabian guitarist Serge Pizzorno is planning to throw a huge party for his 40th birthday next year on an oil rig out at sea.
MILAN (AP) — The gala season premiere of Puccini's "Tosca" starring Russian soprano Anna Netrebko and conducted by Riccardo Chailly received 1…
NEW YORK (AP) — The top 10 albums of the year by Associated Press Music Editor Mesfin Fekadu:
NEW YORK (AP) — The top 10 songs of the year by Associated Press Music Editor Mesfin Fekadu.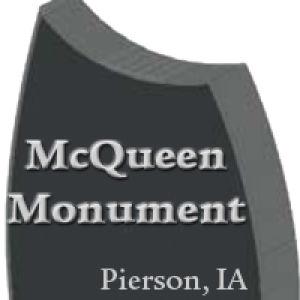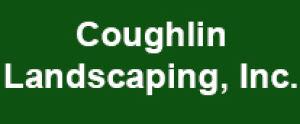 Coughlin Landscaping, Inc
Caroll Spinney, who gave Big Bird his warmth and Oscar the Grouch his growl for nearly 50 years on "Sesame Street," died Sunday at the age of …
Based loosely on her life, the Showtime sitcom started as a Sundance film, then attracted network attention and, finally, a series deal. "At 5…
While "Mrs. Maisel" has the luxury of ending an episode when it likes (some are more like hour-long network affairs), it doesn't seem padded o…
For devout NFL fans, heaven glows a burning red.
In "The Walking Dead," Payne was constantly battling zombies. Because he was surrounded by them throughout the day, he often had zombie dreams…
To get the mashups to work, "Tell Me a Story" uses family as its core. "It gives everything a reason," Williamson says. "The storylines flow w…
This week's most buzz-worthy topics and shows on TV