In recent years, the Saturday in the Park crowd ebbed and flowed as the acts came and went. Saturday, the park just seemed to fill up until th…
For a very long time, the only famous "Flo" was either 1) that annoying, apron-wearing woman from those Progressive Insurance commercial or 2)…
If your discography of hits include songs like "One Bourbon, One Scotch, One Beer" and "I Drink Alone," it might be wise to check your blood a…
Sioux City Conservatory of Music - Noon
Flo Rida still remembers those days when he had to dig through the trash to find silverware that had been thrown away.
After hitting the Sioux City music scene more than a decade ago, Ben Grillet, 40, sets some attainable goals for himself.
If you are looking for folk-rock with a heavy heart and a twang of country music, you should look no further than Michigan Rattlers.
"I Care a Lot" is incredibly good during its first 30 minutes or so. Then, it takes an abrupt left turn and becomes a film that doesn't quite …
With Oscar season nearing and several major sporting events on the horizon, here's a look at the best sports documentaries of all time, accord…
While you're waiting to find out which film will take the cake at this year's awards, here's a look at past winners, beginning with 1944.
There are enough laughs in "Barb and Star Go to Vista Del Mar" to make you feel like you've had a momentary vacation from pandemics, politics …
With fewer than 100 members choosing the winners, a small flicker of change could affect the outcome. But there are frontrunners.
There's a lot of color in "The Croods: A New Age" and the kind of innovations that would make the Flintstones drool.
Award-winning singer Stevie Wonder told Oprah Winfrey in an interview he is moving to Ghana, citing the political turmoil in the United States.
Legendary singer Stevie Wonder has said in an interview with Oprah Winfrey that he is moving to Ghana. The 'I Just Called to Say I Love You' s…
The legendary electronic music duo Daft Punk have confirmed their break-up after a 28-year career. The duo announced the news in an 8-minute v…
French electronic music duo Daft Punk, known for such hits as "One More Time" and "Get Lucky," announced they're breaking up after 28 years.
Stacker takes a look at Black artists music wouldn't be the same without, from Sister Rosetta Tharpe to Tupac Shakur.
A look back at pop star Britney Spears' career, in photos.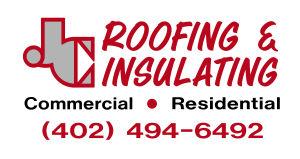 J.C. Roofing & Insulating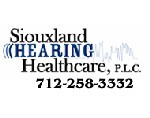 Siouxland Hearing Healthcare P.L.C.
Plus, find out when 'High School Musical: The Musical: The Series' and 'Zenimation' are back with their second seasons.
Frye played the 8-year-old Punky in the original NBC series. Now the show is back, and she is too.
And don't miss 'Ginny & Georgia' on Netflix.
Rome Flynn, Aubriana Davis, Tracey Bonner, and Josh Ventura have joined the cast of the Netflix superhero drama.
Check out our handy list of renewals across cable, premium channels, and streaming services.
The streamer has ordered 13 hour-long episodes in which contestants will face 12 obstacle courses.
The new superhero drama stars Josh Duhamel, Leslie Bibb, and more.