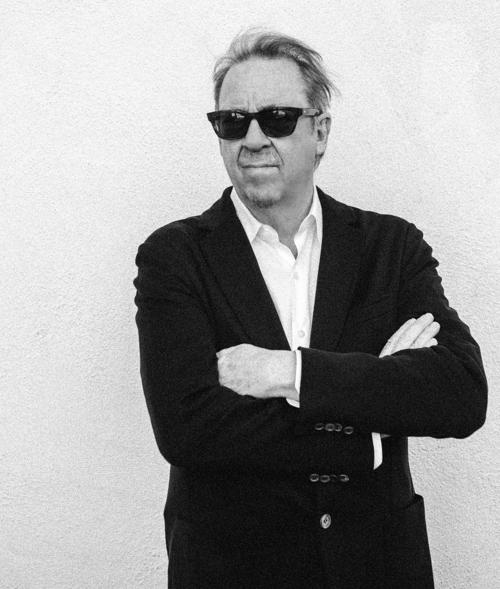 Time to show 'em who's Boz.
The penultimate performer in this year's Saturday in the Park music festival is none other than Boz Scaggs, the mastermind behind 1970s hits like "Lowdown" and the tantalizing "Lido Shuffle," both of which share writing credits with David Paich. These two songs were featured in Scaggs' supremely successful 1976 album "Silk Degrees," a project that was certified platinum five times. While it's probably safe to assume Scaggs will play a good chunk of songs from that era, let's not forget Scaggs is still creating new music after all this time.
You didn't know that? Well let's take this time to fill you in on a few more Scaggs facts:
1. His new album drops 20 days after is SITP performance. We told you he's still making music! His latest project, "Out of the Blues," will release July 27. According to a May 2018 Billboard article, the nine-track album will complete a "so-called trilogy" of projects Scaggs released in 2013 and 2015. Those previous albums, "Memphis" and "A Fool To Care," also continue the partnership between Scaggs and drummer/producer Steve Jordan.
You have free articles remaining.
2. He met Steve Miller at a young age. Sure, we all know that Scaggs had a brief tenure performing guitar and occasionally singing lead vocals for the Steve Miller Band in the 1960s, but two musicians actually met much earlier in life. Upon learning the guitar at age 12, Scaggs would eventually meet Miller at St. Mark's School. They played in each other's bands and would later attend the University of Wisconsin-Madison together.
3. His debut album bombed... for good reason. Talk about a rough start. Chances are none of you have ever heard of Scagg's 1965 album. Simply titled "Boz," the project was never released outside of Stockholm, Sweden, and was recorded under the name William R. Scaggs. Commercially, "Boz" performed rather poorly, and the album went out of print soon after its primary pressings. Four years later, Scaggs would unveil a true debut with "Boz Scaggs."
4. He hung around "The Bum Scene."  In a 1972 interview with Grover Lewis of Rolling Stone, Scaggs said he spent a great deal of time living in the European music scene, full of travelers and "gypsy-lookin' characters." He floated around the continent for a few years, and eventually made his debut album. Although not a wide success, the album did give Scaggs a bit more money to live on. "I kept my bum scene goin' on the side, hitched off on a few short trips down to southern Europe and back again," he said during the Rolling Stone interview.
5. He made a return-to-form in the 1990s. The 1980s was a tough time for musicians. With such a drastic shift in tone and style, it was tough for artists like Scaggs to fit in. In 1994 interview with Mojo, he explained that he had "other interests" and spent a great deal of time travelling, all the while becoming more distant from the music industry. After teaming up with top musicians like Booker T. Jones, Michael Omartian and Ricky Fataar, among others, Scaggs released the 1994 album "Some Change." According to an article from Ultimate Classic Rock, the release garnered "some of his best reviews in years."
6. His real name is William Royce. Dang it! We were really hoping Boz was his birth name. Well shoot. That's OK. In a 1972 Rolling Stone article, it is revealed that Scaggs' parents had still referred to "their son in letters as 'Billy Royce.'" In that same story, Scaggs revealed he lived an "ordinary, small-town boyhood" life until he got a scholarship to a private school in Dallas – the same one where he met Steve Miller.
Copyright 2018 The Sioux City Journal. All rights reserved. This material may not be published, broadcast, rewritten or redistributed.