Will there be a fall television season?
That's a question that hangs in the air, even though broadcast officials have indicated that, yes, it's going to happen, one way or another.
Many of the entries on the schedules were shows shot and ready before the end of the 2019-2020 season. Many of the surprises may be delayed if actors can't get back to work by August.
To hedge their bets, all of the broadcast networks have cable or streaming services that could fill the gaps until episodes are ready.
The CW won't begin its official season until January, buying it plenty of time.
Among the big names slated to appear: Dwayne "The Rock" Johnson, Holly Hunter, Kyra Sedgwick, Ryan Philippe and Queen Latifah.
Among the retooled concepts: "The Equalizer," "Kung Fu," "Silence of the Lambs" and "Superman."
By network, here's what's currently on the schedule:
BIG SKY (Drama): Uber-producer David E. Kelley heads to Montana where a cop investigates the abduction of sisters on a highway where other, similar abductions have occurred. Ryan Phillippe, Kylie Bunbury, Katheryn Winnick and John Carroll Lynch star.
CALL YOUR MOTHER (Comedy): Kyra Sedgwick plays a mom who moves closer to her adult children to be part of their lives. Kari Lizer, who produced "The New Adventures of Old Christine," is the force behind this one.
UNITED WE FALL (Comedy): Jane Curtin moves into her son's home and causes chaos. Will Sasso and Christina Vidal star as the lucky family members.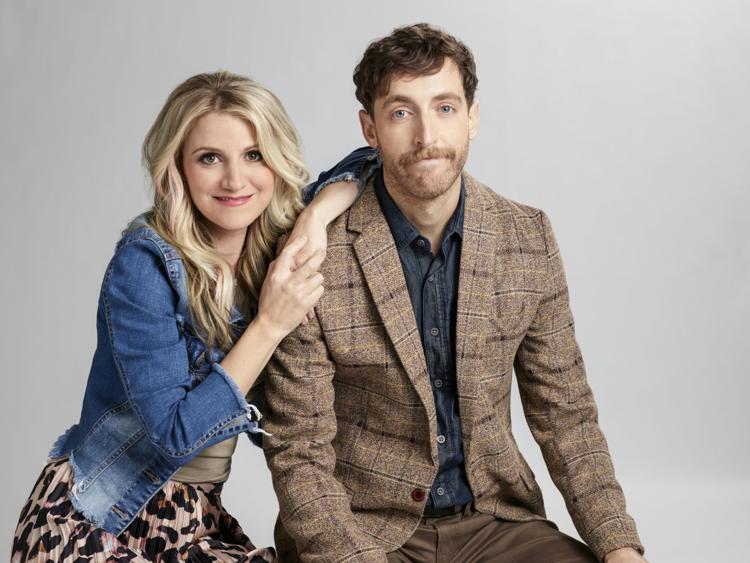 B POSITIVE (Comedy): A therapist discovers he needs a kidney transplant. A potential donor just happens to be a woman from his past. Thomas Middleditch and Annaleigh Ashford star. Even better? It's created by Chuck Lorre and Marco Pennette, two proven hit-makers.
THE EQUALIZER (Drama): Queen Latifah gets to be the avenging angel in this twist on an earlier CBS hit. Chris Noth ("Mr. Big" on "Sex and the City") joins her as a former CIA director.
CLARICE (Drama): The role that brought Jodie Foster an Oscar could be a winner for Rebecca Breeds, who plays Clarice Starling at another time in her life.
SWAMP THING (Drama): Adding to the CW's reputation as the network home of sci-fi, this drama features Derek Mears as a plant-based creature who fights crime around a Louisiana swamp.
SUPERMAN & LOIS (Drama): Tyler Hoechlin and Bitsie Tulloch are the latest who get to inhabit the world covered by the Daily Planet. This time, however, they're parents, coping with the demands of children who may not be willing to split their time with supervillains.
WALKER (Drama): You knew it wasn't going to take forever to get a "Walker, Texas Ranger" reboot and, here it is. Jared Padalecki steps into Chuck Norris' boots.
KUNG FU (Drama): A Chinese-American woman (Olivia Liang) goes on the journey that made David Carradine a star. Set in contemporary times, it finds her using her martial arts skills to protect San Francisco from the evil Triad.
THE REPUBLIC OF SARAH (Drama): A high school teacher figures out a way to help her fellow townspeople create their own country before it's ruined by a mining company. Stella Baker stars in a concept that was first expected to land at CBS.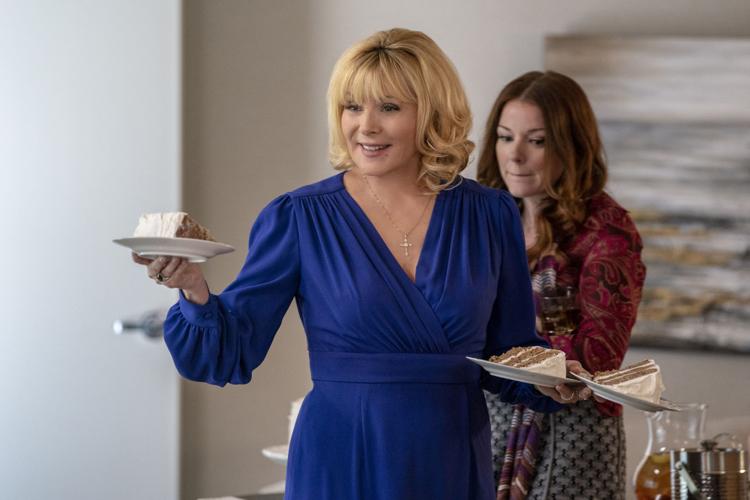 FILTHY RICH (Drama): Kim Cattrall gets to test her soap skills as the matriarch of a family of televangelists. When her husband goes missing, she's forced to make big decisions. Particularly when children from previous relationships turn up. Tate Taylor wrote and produces.
NEXT (Drama): Are those devices in your home taking over? That's what a group of people discover when artificial intelligence becomes super intelligence. John Slattery is the star.
L.A.'S FINEST (Drama): The two-hander about L.A. cops (which premiered on Spectrum) gets a broadcast home. A spinoff from "Bad Boys," it stars Jessica Alba and Gabrielle Union as friends and partners.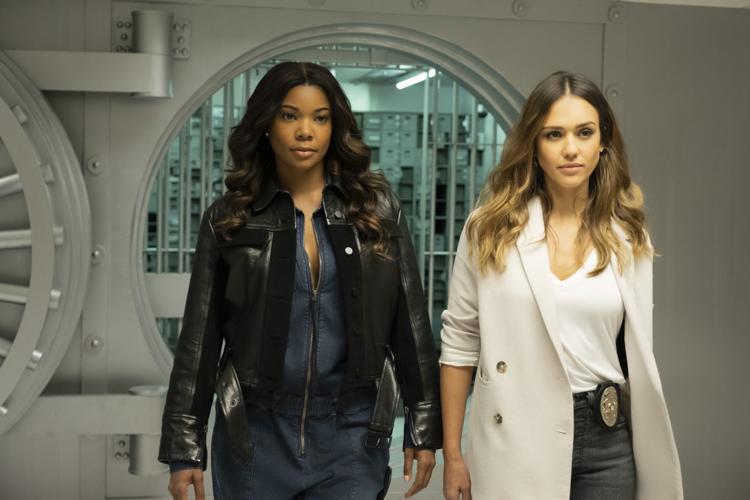 CALL ME KAT (Comedy): When marriage doesn't seem to be in the cards for a 39-year-old woman, she takes the money set aside for her wedding and opens a cat café in Kentucky. Mayim Bialik plays the leading role, which was based on "Miranda," the hit comedy Miranda Hart created in Great Britain.
THE GREAT NORTH (Animation): Life in Alaska. Nick Offerman and Megan Mullally provide voices.
HOUSEBROKEN (Animation): Comedy about a therapy dog who sizes up humans.
LAW & ORDER: HATE CRIMES (Drama): Another in the "Law & Order" franchise. This one looks at the hate crimes task force.
THE KENAN SHOW (Comedy): "Saturday Night Live's" Kenan Thompson plays dad to two girls. He also has to deal with in-laws.
LAW & ORDER: SVU spinoff (Drama): Christopher Meloni returns to the family, this time as the head of an organized crime unit. There should be room for crossovers with his old SVU home.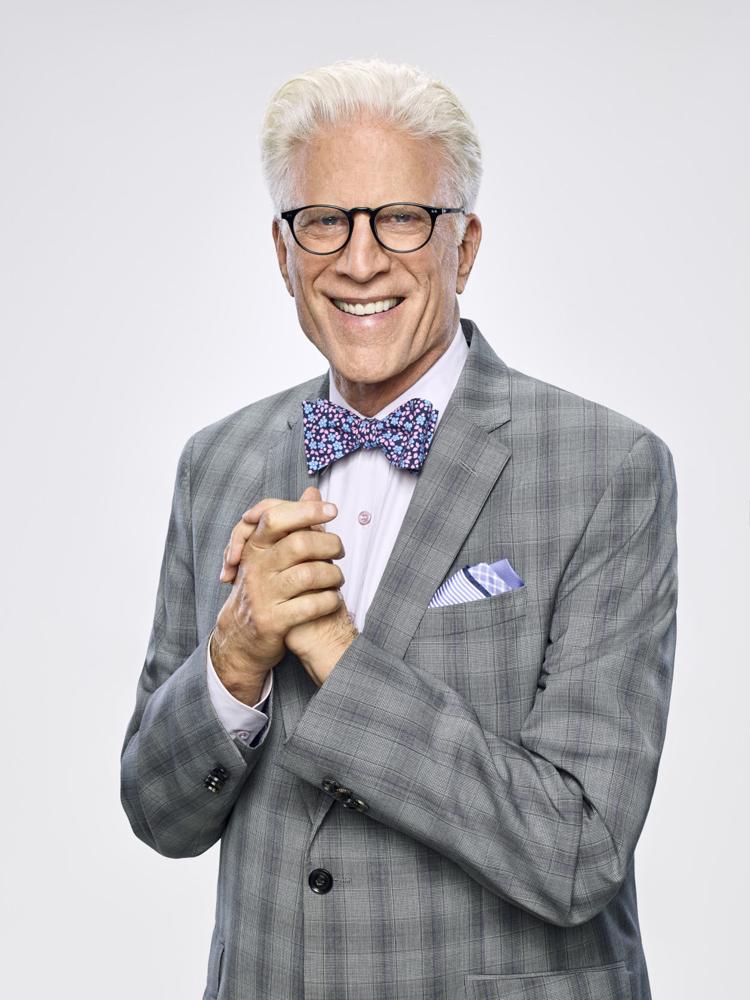 MR. MAYOR (Comedy): Ted Danson plays a rich businessman who runs for mayor of Los Angeles. There to complicate matters: Holly Hunter as a liberal councilwoman. Tina Fey and Robert Carlock write and produce.
TRANSPLANT (Drama): A Syrian doctor tries to rebuild his life in Canada. Originally airing on Canada's CTV, it's expected to be a nice fit with "New Amsterdam." Hamza Haq stars.
YOUNG ROCK (Comedy): The formative years of Dwayne Johnson's life are given ample space in this comedy. The producer of "Fresh Off the Boat" helps Johnson crack the "Young Rock."