LOS ANGELES – In the world of musical theater, you don't get much hotter than Benj Pasek and Justin Paul.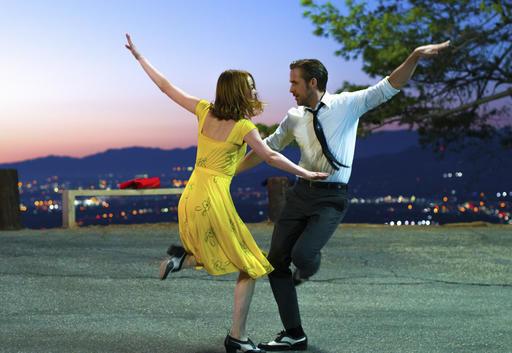 In addition to winning a Tony (for writing "Dear Evan Hansen")and an Oscar (for Best Song for "La La Land") and getting Grammy nods for both, they've got "The Greatest Showman," a musical based on the life of P.T. Barnum, opening at Christmas and, Sunday, a live TV adaptation of "A Christmas Story," their first Broadway musical.
"It's been bizarre but also wonderful," Pasek says. "We feel like much of the work has benefited from a lot of lucky timing."
Even more, Paul adds, there's an appetite now for audiences to consume musicals. "We look at shows like 'Hamilton' and the Disney movies that came before us and they've really paved the way to bring an audience back that maybe wasn't there in the 1990s or early 2000s. Now, people are excited to see musicals…and we're getting to write them."
Meeting at the University of Michigan, the two realized they weren't cut out for performing careers so they segued into writing. (Pasek was cast as "man with camera"; Paul was cast as a backup dancer, "and I couldn't even dance," he says.) At the time, they had the germ for "Dear Evan Hansen" but didn't flesh it out until much later.
Instead, they tackled other topics, attracted attention and, more than seven years ago, got the assignment to turn "A Christmas Story" into a Broadway musical.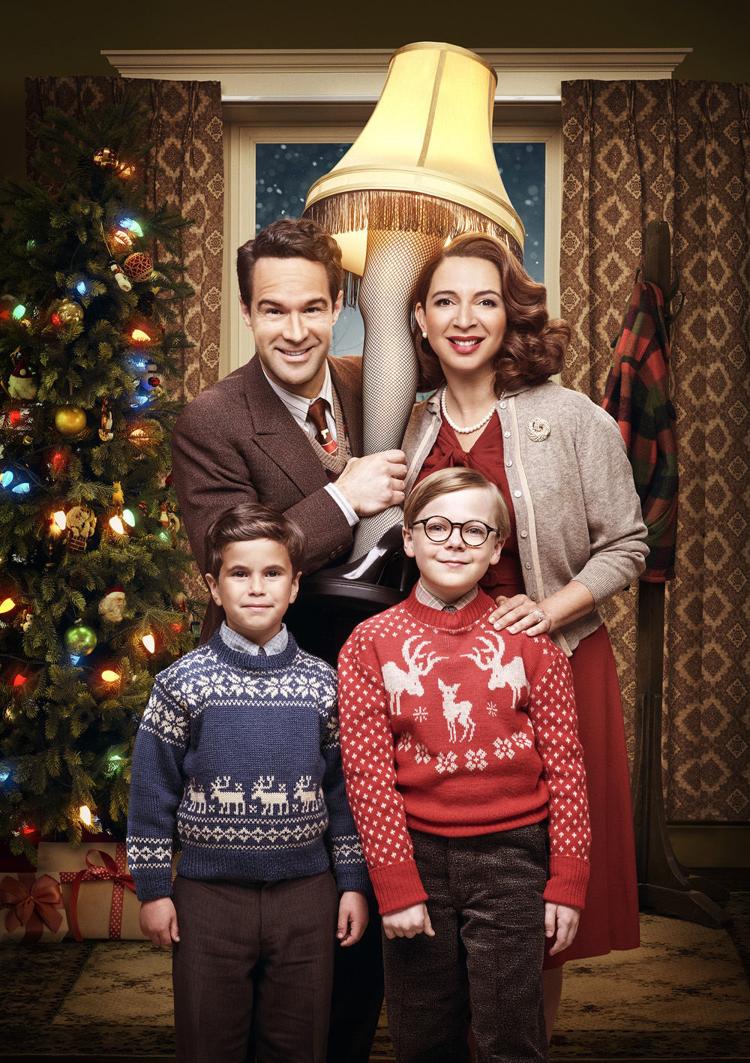 The job came with its own set of challenges. "Audiences have such an expectation coming in to see the show," Pasek says. "They know the movie back and forth. It's really our responsibility to make sure that we're digging into the emotional moments."
Adds Paul: "We have to honor certain things about the movie that are just sort of these sacred moments but also find enough moments that can be specific to this format."
For the TV version, they'll have new material. "It's a really wonderful opportunity to say, 'Could we have made that better?'" Paul says. "That's what we'll get to do."
The stage version brought them their first Tony nominations and helped the two, both now 32, establish a foothold that led to last year's Best Musical, "Dear Evan Hansen."
The show won six Tony Awards, is sold out consistently and is expected to bring them their first Grammys. (If that happens, they'll just be shy an Emmy of the EGOT – Emmy, Grammy, Oscar and Tony.)
Both credit book writer Steven Levenson with helping shape the idea about a high school boy who lies about the relationship he had with a classmate. "He really delivered us a monologue that we turned into a song," Paul says. "It went from there. There is something in the air that's giving writers and musical writers permission to lean into honest emotion.
"Especially with everything going on in the world, there's a desire not to live in a satirical, parody, winky place and to really say, 'This is something this character is feeling. It's raw and it's ugly and it's something that people respond to.' That's a wonderful feeling."
Writing for the stage brings different demands than film or television, the two say.
"Some of the songs from 'La La Land' could be in a Broadway musical," Paul says. "Something from 'Dear Evan Hansen' could be a movie musical. There are things a film director can do in a montage that a theater director can't do with a character standing center stage. If we've got a character on stage singing a song, the onus is entirely on the song. Our work does cater a bit to what the form is."
At the heart of all of it, though, are story and character. "They have to be our guiding forces."
While Oscar and Tony attention was nice, both say the awards' benefit has been in getting them more work. They've got plenty lined up for the next handful of years and they're never at a loss for topics.
Because both write lyrics and music, it's difficult to say who gets credit for what. "We try to weave it together," Pasek says. "We're always trying to fight for what's best for the story, the character and the song. That trumps whose idea it was and, yes, we argue frequently and fervently."
Who wins? "Whoever has the best idea."
"A Christmas Story," a live version of Broadway musical, will air at 6 p.m. Sunday on Fox.