Why was "Modern Family" a hit with critics and viewers? It had the right mix of writers and actors, says Executive Producer Steve Levitan.
"It's a cliché that 'you don't realize what you have until it's gone' and that's absolutely not the case here," he says. "Even our worst days were the kind of best days you wish for…and we knew it at the time. We would stop and look at each other and say, 'How lucky are we?' This doesn't happen."
Ty Burrell, who plays Phil Dunphy, says the workload on "Family" is unlike any other on television. Because there are 12 regulars in the series, most don't have to be on set more than two or three days a week. "This show kind of ruins you," Burrell says. "Everything about it (is) going to make it hard to follow this job."
When it started 11 years ago, Sofia Vergara, who plays Gloria Pritchett, "gave everyone hugs," Jesse Tyler Ferguson says. "I was like, 'This is nicest, most beautiful woman I've ever met in my entire life and she gets to play my stepmother. This is going to be so exciting.'"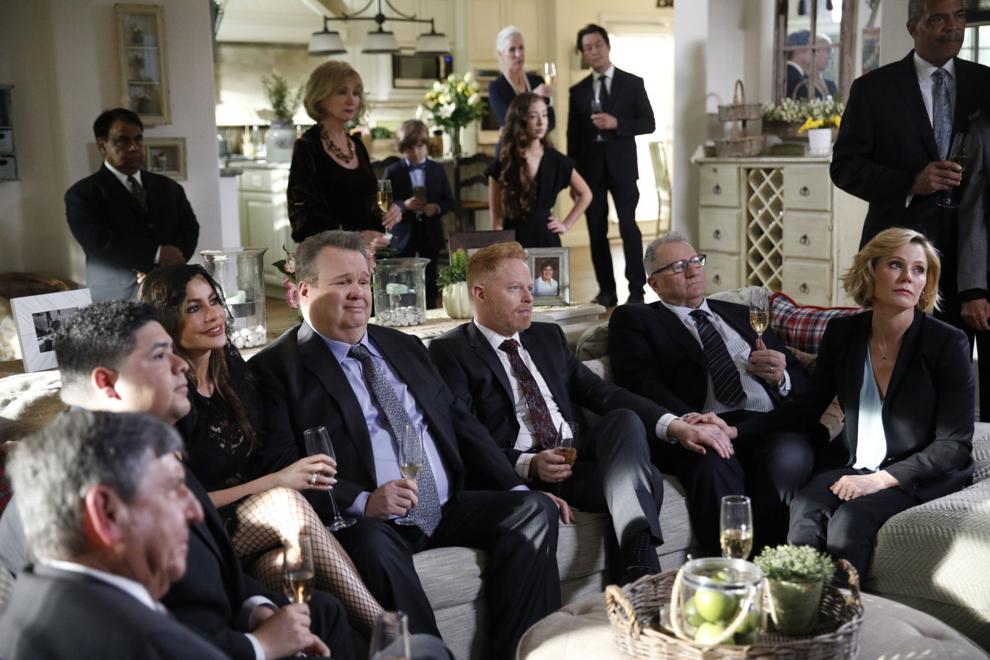 Like the others, Vergara views the show as a blessing: "To be able to get all the opportunities that I got, to be able to expand my brand and do all the business things that I wanted, it was all a gift to me. I don't think anything is going to be as good or better than 'Modern Family.'"
While she has "a couple of offers" for other series, Vergara says "it's going to be a new time in my life. I'm a lot older, so the roles are going to be different. I'm excited about that."
Able to show a different kind of immigrant on television, she says the Colombian-born Gloria grew on viewers. "In the beginning, they said they couldn't understand anything I was saying. Then, they got used to my accent and it was no big deal. I think that helped immensely."
Likewise, the show's gay couple – Mitchell and Cam, played by Ferguson and Eric Stonestreet.
The decision to make a gay duo among the featured couples was one of the show's greatest achievements, Ferguson says. "It was revolutionary back then and I don't think it's as revolutionary now, which I think is a great thing."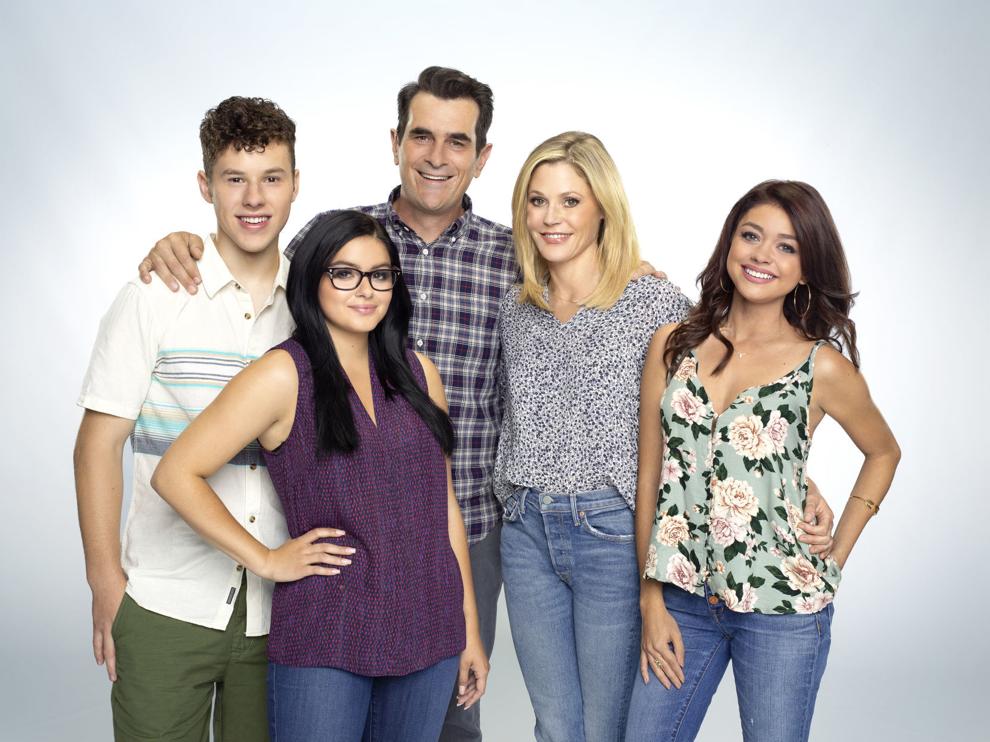 "It never felt like, 'Don't do that' or 'Don't do this,' like there was some agenda to hide Mitch and Cam's outward affection for each other," Stonestreet says.
Levitan and co-creator Chris Lloyd knew they wanted a gay couple but weren't sure how they would handle the storyline. They knew they wanted them to be adoptive parents, but they didn't want them to be a cliché. During a break in the first season, one of the crew members worked on another show and he wore a "Modern Family" T-shirt. A gruff teamster came up to him and said, "I like that Mitch and Cam."
"That was the reception we got," Levitan says. "They were embraced because here was this couple that their first priority was their baby…and people just said, 'Well, it's hard to argue with that.'"
Stonestreet got a similar reaction when he showed the pilot to friends in Kansas. "I sat there and watched all of these middle-aged people my parents' age laugh at all the right places," he says. "I was blown and I remember thinking, 'We are going to be just fine.'"
Julie Bowen, who plays Claire Dunphy, says "Family" worked because she was surrounded by like-minded actors. Burrell, she says, "was always on the same page as me. We'd always think, 'Let's get it right as fast as we can and then we can do a bunch of takes and try new stuff."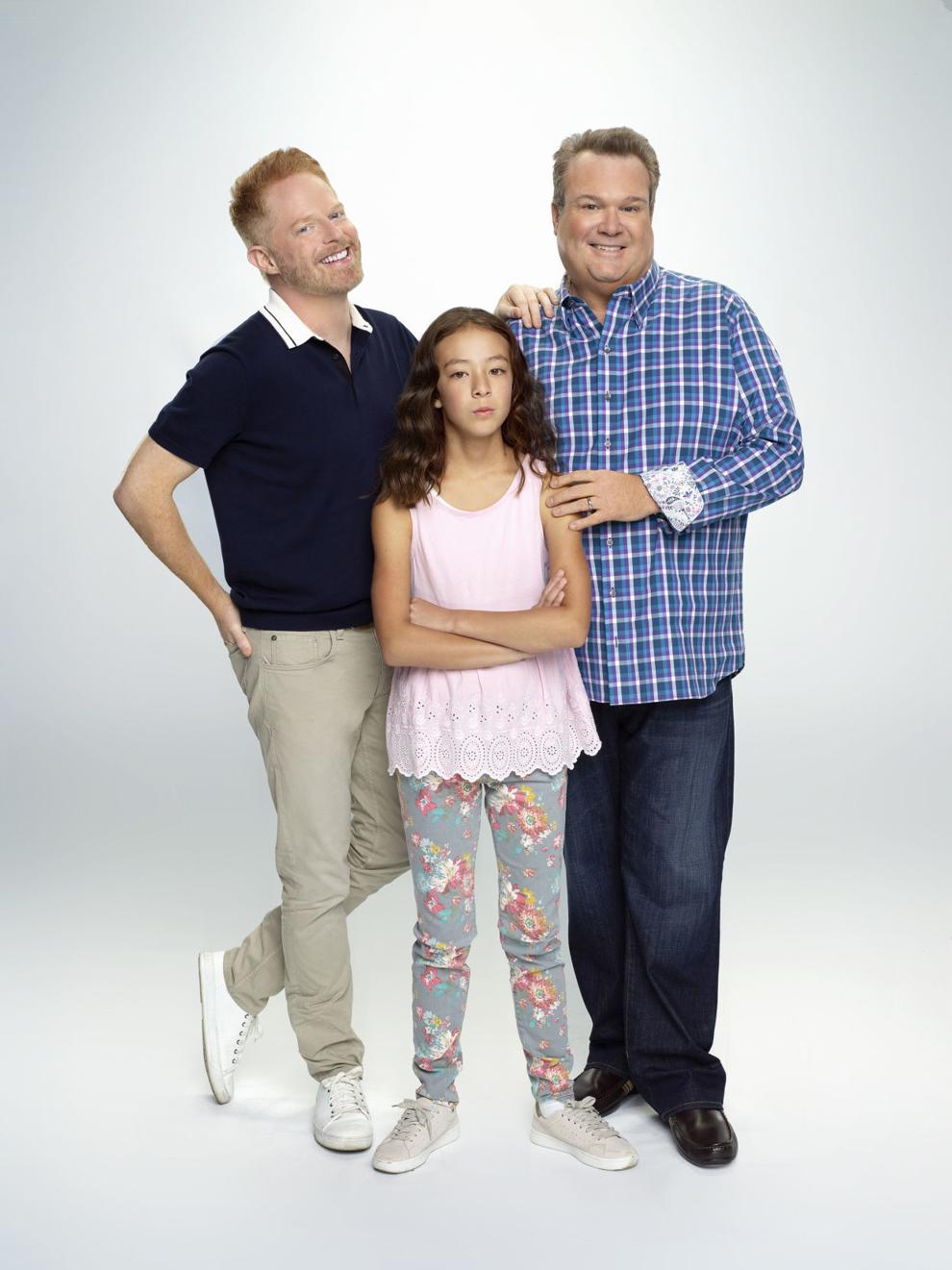 While the cast members are well-connected (they have group chats), they know they won't see each other on a weekly basis. The idea really hit Bowen over Christmas. She was decorating her tree and found the ornaments that Nolan Gould, who plays her son, had given her every year. "I couldn't stop crying," she says.
A spin-off has been suggested but none of the actors is sure who might be the best to do that. A next generation show – featuring Sarah Hyland, Reid Ewing and their twins – is a possibility.
Ewing, who was gone two seasons, is game. "There's something special about being on this show," he says. "You don't realize it until you're gone. Even if you just have a couple of lines, you know the ecosystem is pretty great."
Fast facts
First episode: Sept. 23, 2009
Last episode: Slated to air April 8 on ABC.
Emmy Awards: 22 wins (thus far), winning Best Comedy five times; best supporting actor (twice each) for Eric Stonestreet and Ty Burrell; best supporting actress (twice) for Julie Bowen.
Screen Actors Guild Awards: The cast has won four times; Ty Burrell has won an individual one as well.
Notable guest stars: Nathan Lane, Elizabeth Banks, Shelley Long, Greg Kinnear, Minnie Driver, Fred Willard, Ellen Barkin, Bobby Cannavale, Benjamin Bratt, Lin-Manuel Miranda, Elizabeth Pena, Jesse Eisenberg
Ed O'Neill: 'Keep it moving'
"Modern Family" patriarch Ed O'Neill made such an impression on his castmates they compiled a list of his best advice and put it in an on-set book.
Among Ariel Winter's favorites: "Why stand when you can sit? Why sit when you can lay down? Why lay down when you can be in your car going home?"
O'Neill also served as a mentor to Rico Rodriguez, who plays his stepson. "He was always there to make sure I understood things," Rodriguez says. "When I would get excited, I would mumble and he would help me with that, slow me down, and if I had trouble he was always there for me."
Co-star Eric Stonestreet says O'Neill was the comedy's true leader. "There is no drama with Ed," he says. "Ed is just low-maintenance. He comes to work. He's prepared. He's one of the most brilliant comedic actors that ever lived. He makes it all looks so easy and he wants you to keep on task and keep it moving."