Bobby Bones, "Dancing with the Stars" champion.
Whoever thought those words would go together?
Monday night, the Nashville disc jockey pulled it out, presumably on the basis of audience votes. While he admitted he wasn't the best dancer (everyone knows Juan Pablo Di Pace had that nailed), he was, as head judge Len Goodman said, the "people's" champ.
For his freestyle dance, Bones did everything but dance. He was lifted in the air (isn't that illegal, Carrie Ann Inaba?), led a group flossing and talked through the first part of his presentation. Still, those judges went wild with their 10 paddles and gave him a perfect score.
To be honest, each of the four finalists got at least one perfect 30. Milo Manheim seemed like the one to beat, particularly since he had the most complexity and wasn't afraid to take risks. A Disney Channel star, he may not have had the audience support to beat someone who was as much a goof as Grocery Store Joe (who also performed but, luckily, wasn't scored).
Alexis Ren got to profess her love for partner Alan Bersten and Evanna Lynch got to hear from "Harry Potter" pal Emma Watson. She provided the necessary support and, well, watched as Lynch didn't win, either.
The show included some fairly good group dances, songs from Avril Lavigne and Robin Thicke and plenty of promos for the "Dancing with the Stars" tour (which will feature that big winner Bobby Bones).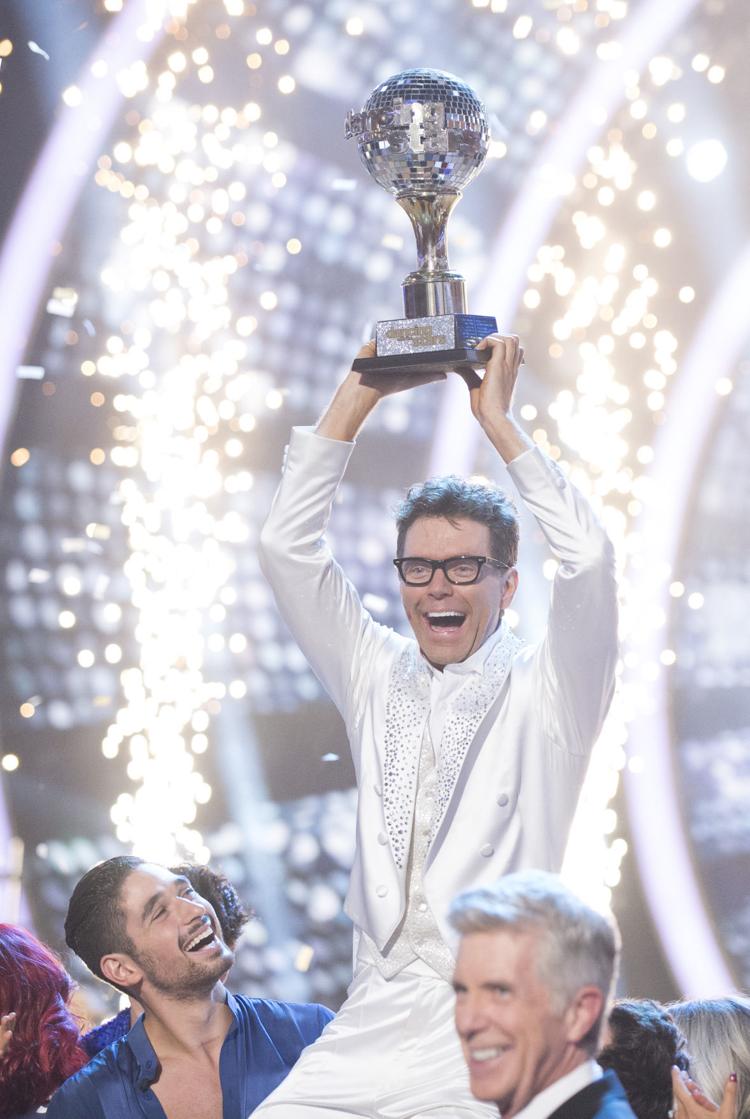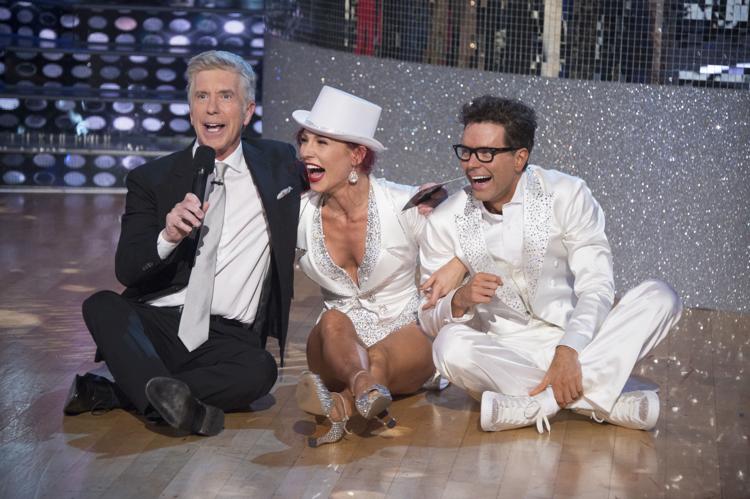 Fans who've warmed to the competition used to have the hope that the best dancer would, at least, figure into the second or third spot. This year, they dropped at an alarming rate. When Di Pace was axed, it was clear something was amiss with the voting – particularly the idea of letting viewers judge ballroom dancing. If producers are going to continue the practice, they should create a people's choice winner and a judge's choice. That way, someone good doesn't lose at the hands of social media influencers.
This year's competition had some fun people but it'll be remembered for a big shift in what some thought was a dancing contest.