What does the new fall television season hold? A lot of detectives, a few retro shows and many heart-tugging comedies on broadcast television.
Cable and streaming services have more eclectic fare (including the oh-so-good comedy 'The Politician") and the big November launch of Disney+.
What to watch? A lot of the shows are just mediocre. There's not a broadcast series that looks like it will stand the test of time. Nor is there a streaming series that makes you think you're in for another "Stranger Things."
So? Wait for it, as "Hamilton" suggests. Something good should turn up.
By date, here's what to expect:
"Bob (Hearts) Abishola" 7:30 p.m. (CBS) – Sweet, in a "Mike & Molly" way, this comedy shows what happens when a sock mogul sets his sights on a cardiac nurse. Billy Gardell stars.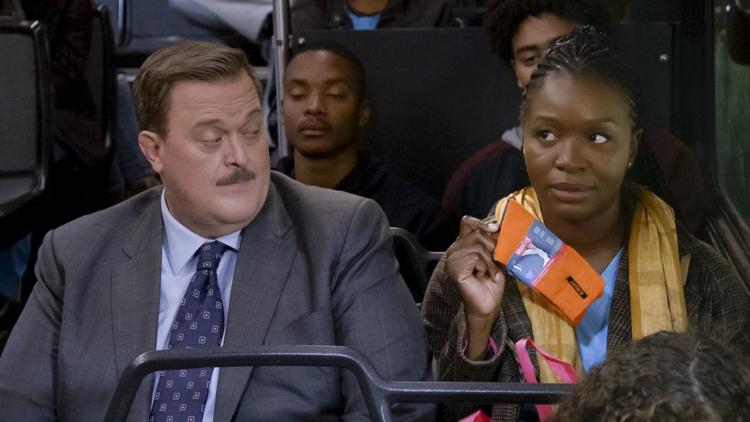 "All Rise." 8 p.m. (CBS) – What's it like in a Los Angeles courthouse? This goes behind the scenes to show the lives of all kinds of court workers – and a judge. Watch those supporting actors. They're Tony winners and highly skilled.
"Prodigal Son" 8 p.m. (Fox) – Or, "My Dad's a Serial Killer." Tom Payne plays a detective who relies on his father's insight to help solve crimes. Dad (Michael Sheen), you see, is a serial killer.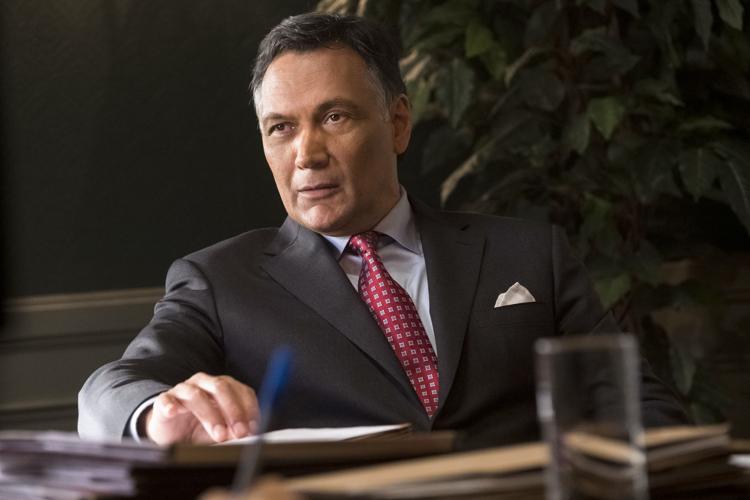 "Bluff City Law" 9 p.m. (NBC) – Jimmy Smits returns to the courtroom as a Memphis lawyer who teams with his daughter to play "To Kill a Mockingbird" games. It's a noble drama, but it's not all that original. Smits' accent is a eye-opener.
"Mixed-ish" 8 p.m. (ABC) – A prequel to "black-ish," "mixed-ish" tells the back story of Rainbow (Tracee Ellis Ross's character) as a mixed-race child. The retro feel of ABC comedies is wearing thin; the kids, though, are cute. "Saved By The Bell's" Mark-Paul Gosselaar plays dad. Tika Sumpter is mom.
"Emergence" 9 p.m. (ABC) – Allison Tolman ("Fargo") plays another cop. This one is investigating the appearance of a girl who doesn't remember who she is. There's a supernatural feel to it, but the series also has a serialized format that makes you wonder who can hang in longer – the network or the viewers.
"Stumptown" 9 p.m. (ABC) – We know she kept the "who's your mother?" ruse going for years in "How I Met Your Mother." Now Colbie Smulders plays a Portland (nicknamed "Stumptown") investigator who has to deal with her own issues while solving crimes. Smulders would have been a great lead in one of Steven Bochco's series. Here, she has to provide that vibe with lesser scripts.
"Perfect Harmony" 7:30 p.m. (NBC) – Recent Emmy winner Bradley Whitford turns up as the director of a church choir that performs all over the place. It's the kind of premise Andy Griffith might have considered years ago, but it's not quite in tune with NBC's other comedies.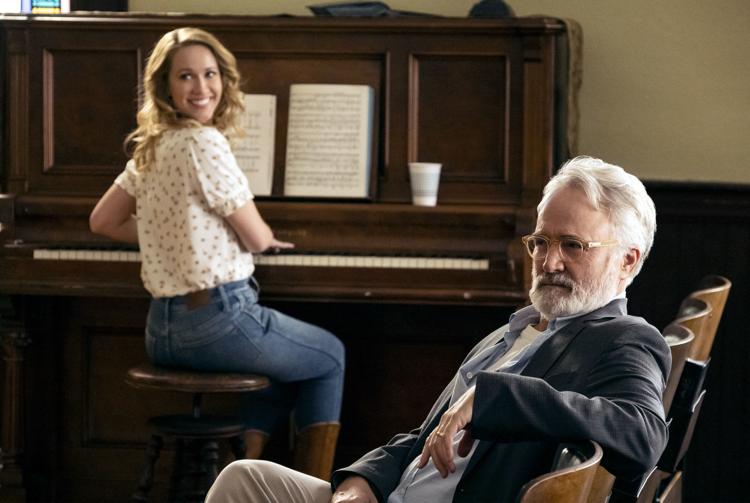 "The Unicorn" 7:30 p.m. (CBS) – Walton Goggins, one of the best character actors in the business, plays a widower who decides to get back in the dating game. Considering he has played some of the most offbeat characters on TV, this is a switch and, at times, a heartwarming journey.
Grade: B (with a chance to improve)
"Carol's Second Act" 8:30 p.m. (CBS) – Patricia Heaton returns to television as a woman who, late in life, pursues her dream to become a doctor. Heaton brings a giddy charm to the "what if" role and gets great support from a cast just waiting to break out.
"Sunnyside" 8:30 p.m. (NBC) -- When an Anthony Weiner-esque politician can't get traction in an election, he decides to help a group of immigrants study for their citizenship tests. Kal Penn (who served in the Obama White House) stars.
Grade: C (two siblings steal the show)
"Evil" 9 p.m. (CBS) – The Kings (the creators of such shows as "The Good Wife") look at various aspects of evil to determine what's behind it. While the supernatural can take this in directions you probably don't want to go, the researchers (played by Mike Colter, Katja Herbers and Aasif Mandvi) do get moments of clarity. The show's best bet is Michael Emerson as a pot stirrer who uses technology to cause problems.
"The Politician" Streaming (Netflix) – Ben Platt (Broadway's "Dear Evan Hansen") goes all Tracy Flick in this comedy about a high-stakes high school election. He's determined to be student body president so he can get in the best colleges – no matter what it takes.
Grade: A (this is one of the year's best)
"Bless the Harts" 7:30 p.m. (Fox) – If you wonder why there's another animated comedy about a family (and why it couldn't be done as a live-action series), just know Jesus is a character. Set in the South, "Harts" lets you have a helping of the lifestyle you loved in "King of the Hill." Lots of "Saturday Night Live" castmates check in as characters.
"Godfather of Harlem" 9 p.m. (EPIX) – Forest Whitaker as crime boss Bumpy Johnson.
"Almost Family" 8 p.m. (Fox) – This is an odd, odd show. Timothy Hutton plays a fertility doctor who impregnates dozens of women – with his own sperm. As adults, the kids try to reconnect and see if they're really family.
"Raising Dion" Streaming (Netflix) – If you missed "X-Men" or any of those Fox shows about kids with superpowers, this might be your jam. A mother hides her son's abilities so authorities won't dig into their origins.
"Batwoman" 7 p.m. (The CW) – Just when you thought you'd had enough of the Wayne universe, this shows up and gives you new hope. Ruby Rose stars as Kate Kane, a woman who becomes Batwoman when it looks like Gotham City most needs a crime fighter. Rose is perfectly cast. The show has a lot to offer, too.
"Kids Say the Darndest Things" 7p.m. (ABC) – Tiffany Haddish takes Art Linkletter's job as a kid interviewer. She gets them to do skits, too, and – sometimes – goes a bit adult for the room.
"Back to Life" 7:30 p.m. (Showtime) – Daisy Haggard (you remember her as the network exec who made faces on "Episodes") gets her "Fleabag" moment as a woman trying to get back on track after a stint in prison. Haggard finds much to embrace and a great way of making you think of all people.
"Nancy Drew" 8 p.m. (The CW) – If the Hardy Boys and Nancy Drew lived in Riverdale, they'd be more, um, socially aware. Now, as a recent high school grad, Nancy (Kennedy McMann) works at a diner and solves crimes. It's gritty in a new way and, yes, lots of fun.
"The Birch" Streaming (Facebook Watch) – A teenager has an odd relationship with a monster that she calls on in times of crisis.
"Treadstone" 9 p.m. (USA) – A look at the organization that birthed Jason Bourne. Here, you see how sleeper agents do what's necessary to make things right. Brian J. Smith plays one of the agents.
"Limetown" Streaming (Facebook Watch) – If you're a fan of podcasts (and the shows they spawn), this might be worth investigating. Based on the hit podcast, the series stars Jessica Biel as an investigator looking into the disappearance of some 300 people.
"Living with Yourself" Streaming (Netflix) – Paul Rudd goes to a spa and leaves with a clone. Even worse, the clone is better at just about everything.
"Looking for Alaska" Streaming (Hulu) – The adventures of a boarding school student, based on the hit young adult novel. Charlie Plummer stars as Pudge.
"Modern Love" Streaming (Amazon Prime) – This anthology looks at romance from a multitude of angles. It's based on a New York Times feature and attracts plenty of big-name stars.
Grade: Hit and miss, based on the episode
"Watchmen" 8 p.m. (HBO) – "Lost's" Damon Lindelof takes a new look at Watchmen, the graphic novel that dared to stretch boundaries. This version is set three decades after that one and features Jeremy Irons and Regina King.
"Daybreak" Streaming (Netflix) – A teenager looks for his missing girlfriend in a post-apocalyptic world. Yeah, it's a comedy.
"Mrs. Fletcher" 9:30 p.m. (HBO) – Kathryn Hahn plays a single mom whose son goes off to college. She goes to a creative writing class and watches a lot of porn.
"Dickinson" Streaming (Apple TV) – The life of Emily Dickinson as seen through a contemporary lens. Hailee Steinfeld stars as the writer.
"For All Mankind" Streaming (Apple TV) – What if the space race continued? This series takes a look at where we'd be and who'd be leading. Joel Kinnaman and Michael Dorman star.
"The Morning Show" Streaming (Apple TV) – Jennifer Aniston plays the co-anchor of a morning news show who finds her deskmate fired because he has been accused of sexual misconduct. Steve Carell gets the Matt Lauer part; Reese Witherspoon slips in as a reporter with an agenda.
Grade: Unpreviewed, but has potential to be the big "must-see" of the year.
"Dublin Murders" 7 p.m. (STARZ) – Two detectives connect the dots when a girl's body is found in the same place where two children went missing two decades earlier. Sarah Greene and Killian Scott star.
"Encore!" Streaming (Disney+) – Kristen Bell gets former high school musical theater students to re-create their shows.
"High School Musical: The Series" Streaming (Disney+) – The Wildcats are back, but this time it's about high schoolers prepping to stage "High School Musical." What? No real Sharpay?
"The Mandalorian" Streaming (Disney+) – Nope, it's not a new car, but a new vehicle from the "Star Wars" universe. It follows a bounty hunter five years after "Return of the Jedi."
"The World According to Jeff Goldblum" Streaming (Disney+) – This is the actor's way of showing you how things tick. It's a little history, a little science and a lot of Jeff.
Orpheum Vaudeville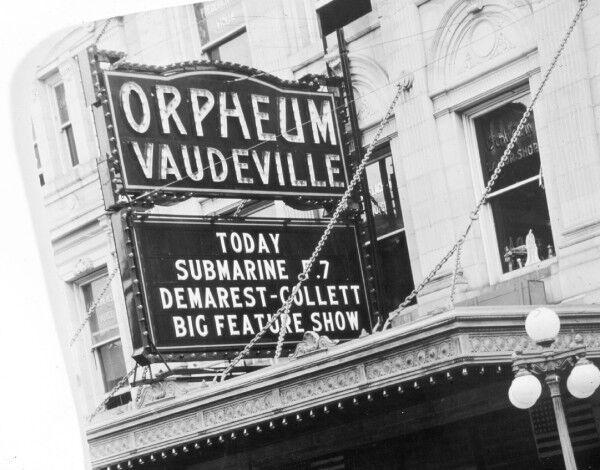 RKO New Orpheum Theatre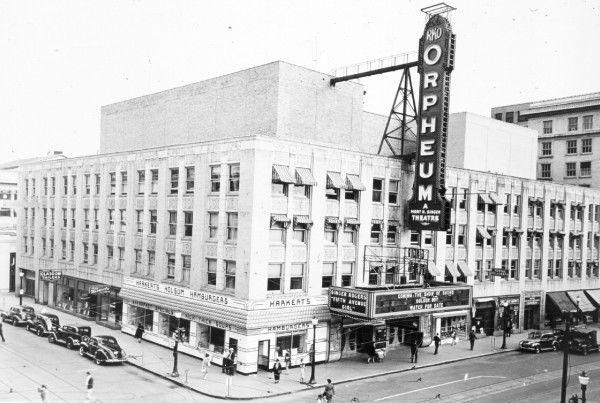 1942 playbill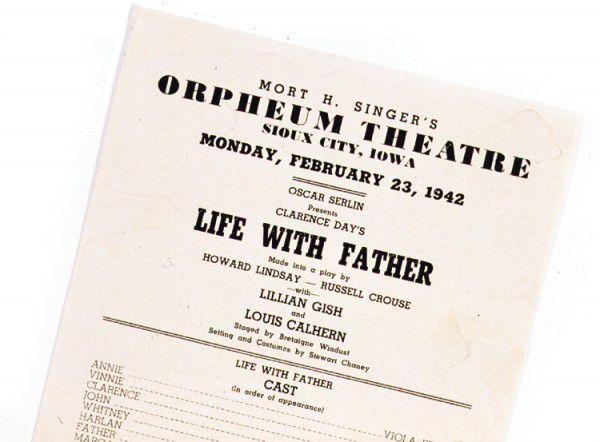 Movie theater 1968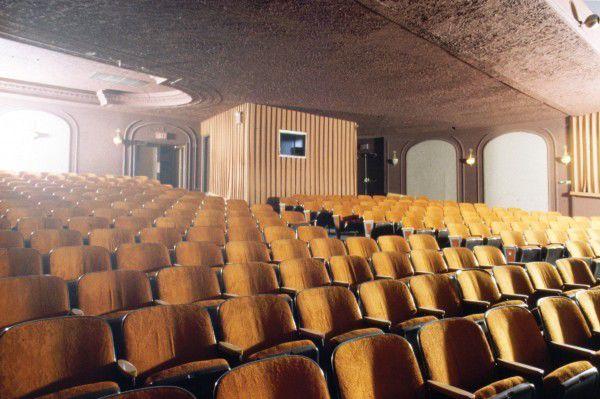 Orpheum Theatre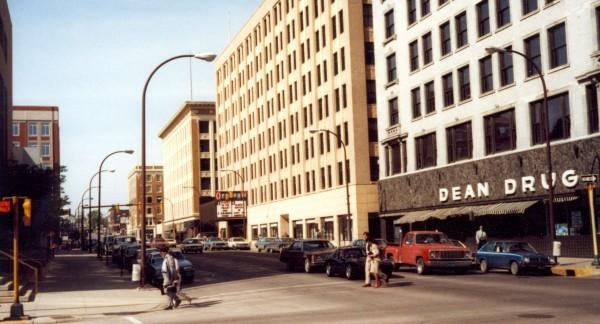 Orpheum drop ceiling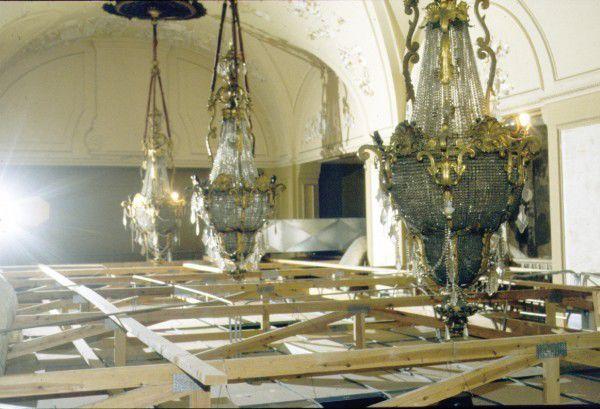 Orpheum grand opening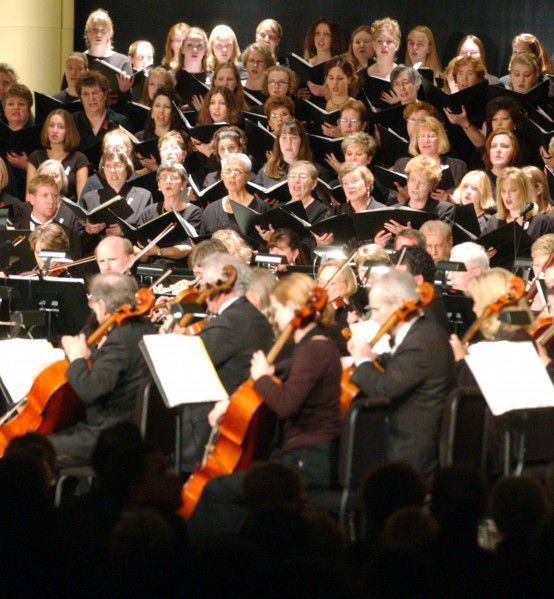 2001 Orpheum sign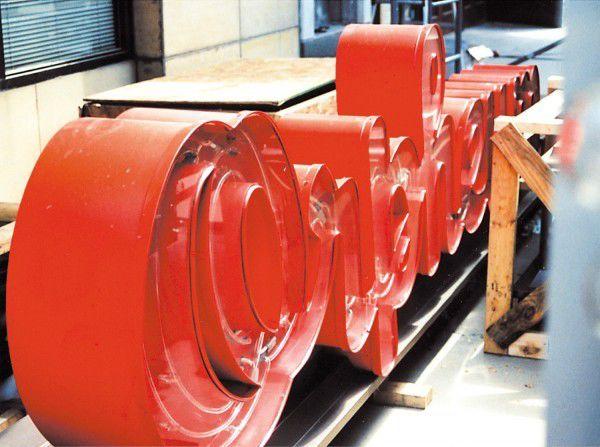 Orpheum chandelier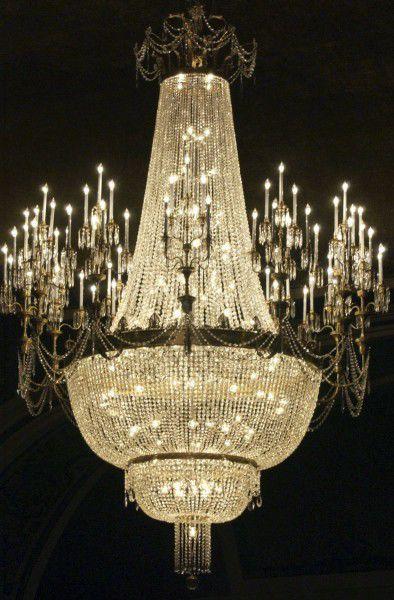 Orpheum grand opening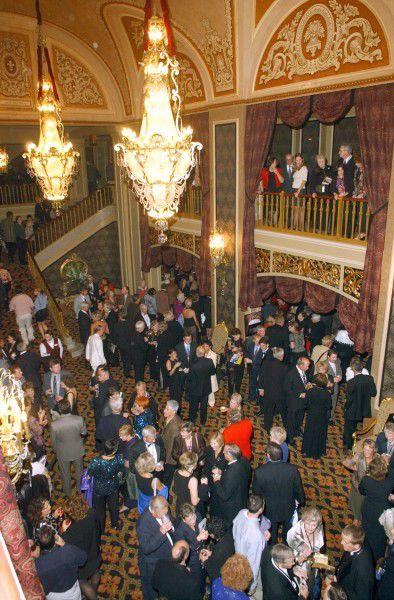 Orpheum grand opening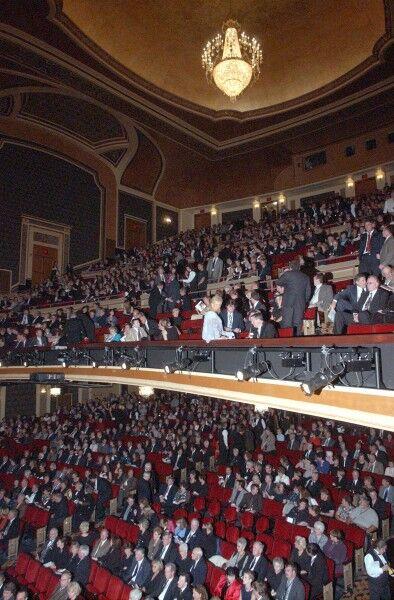 Orpheum grand opening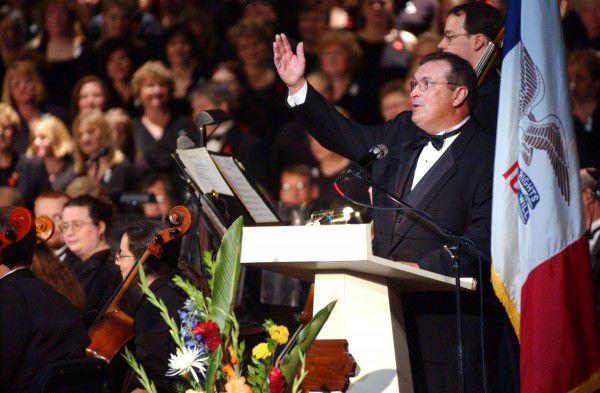 Orpheum grand opening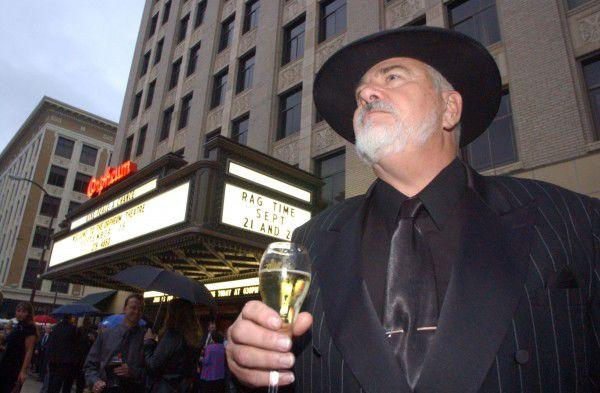 Orpheum organ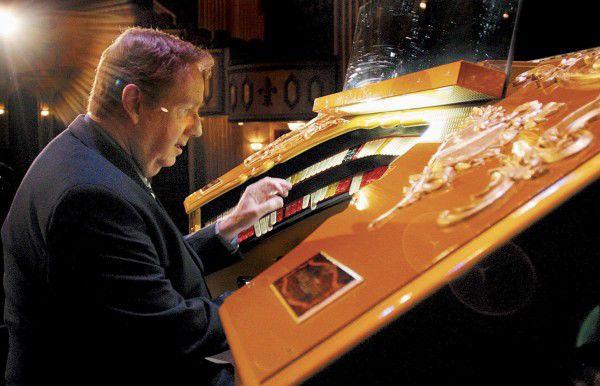 Gubernatorial debate
Orpheum Theatre 2011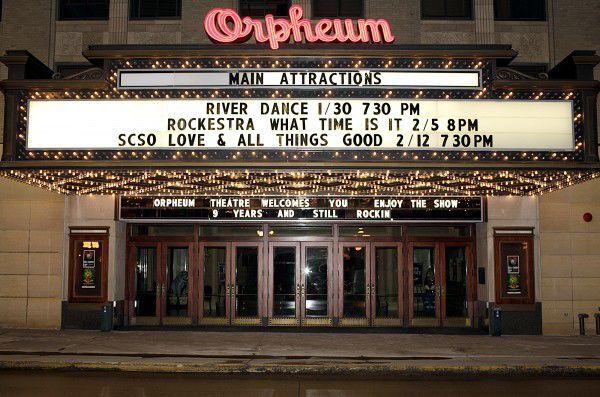 Mardi Gras Gala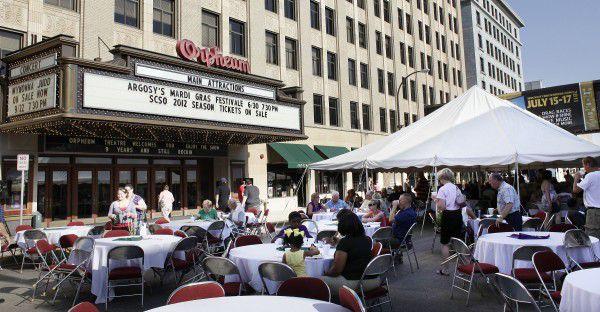 Guy Fieri at Orpheum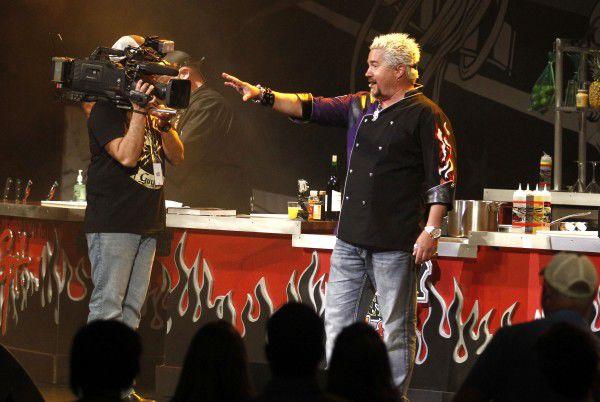 Gubernatorial debate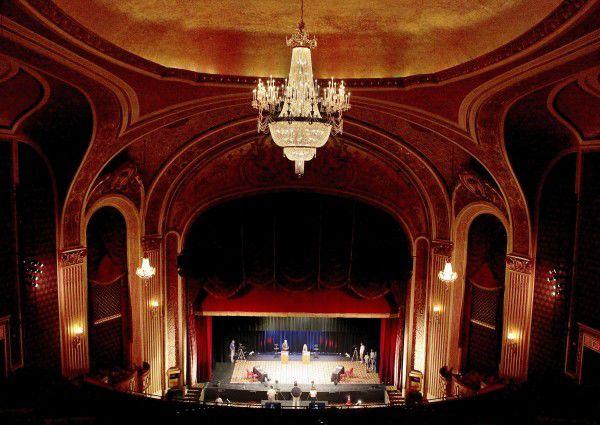 Orpheum Theatre ushers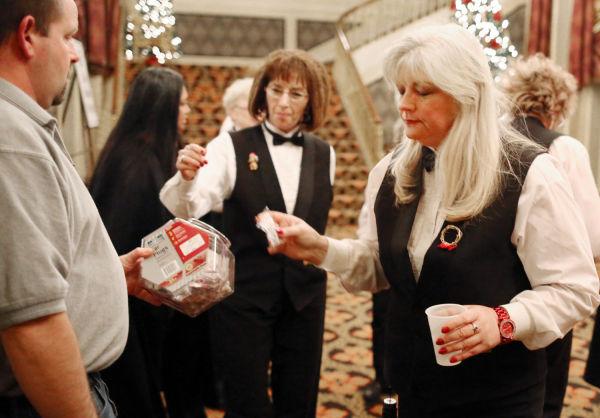 Irving Jensen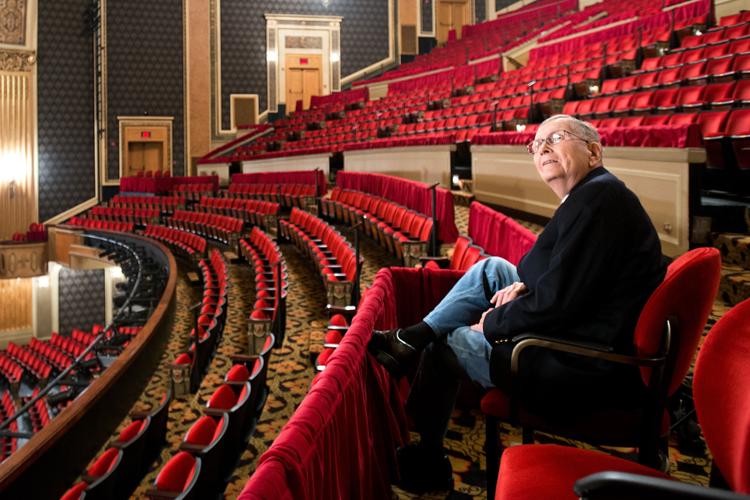 Irving Jensen cartoon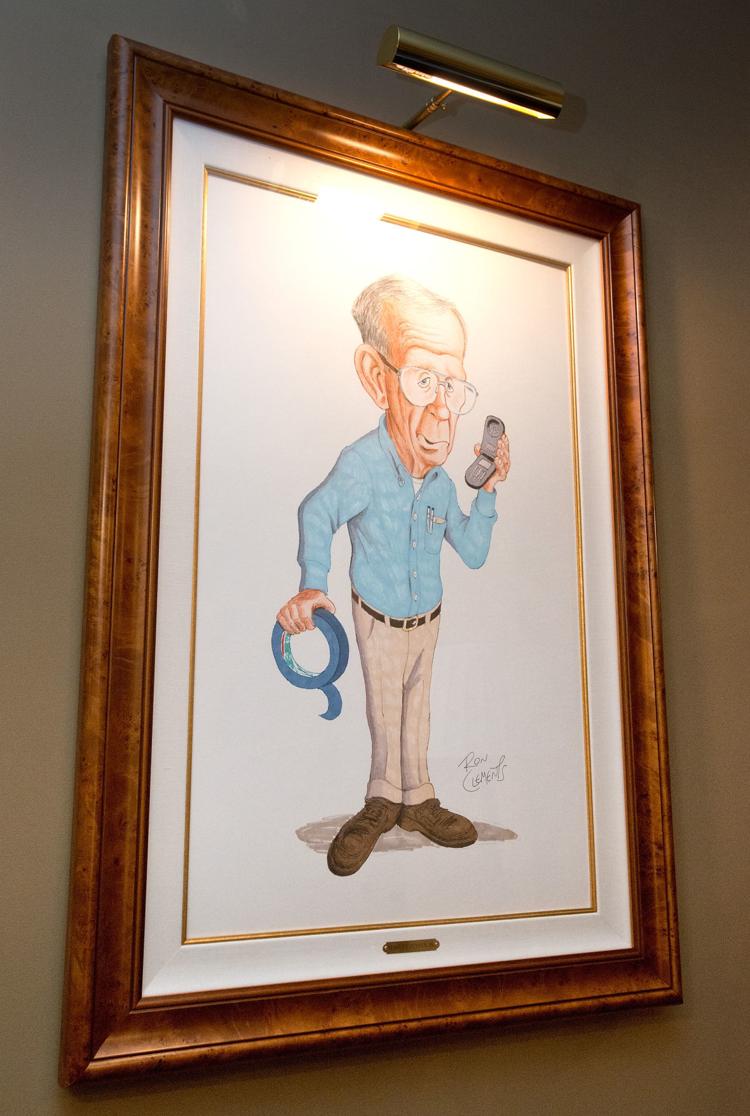 Orpheum 15 years on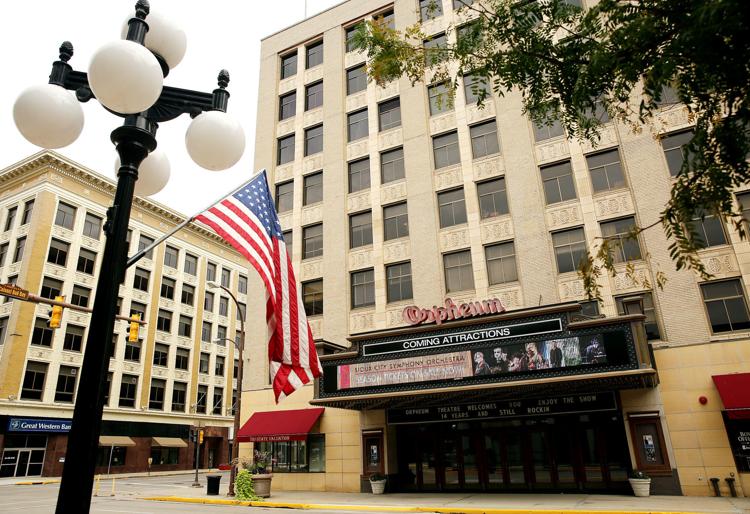 Orpheum 15 years on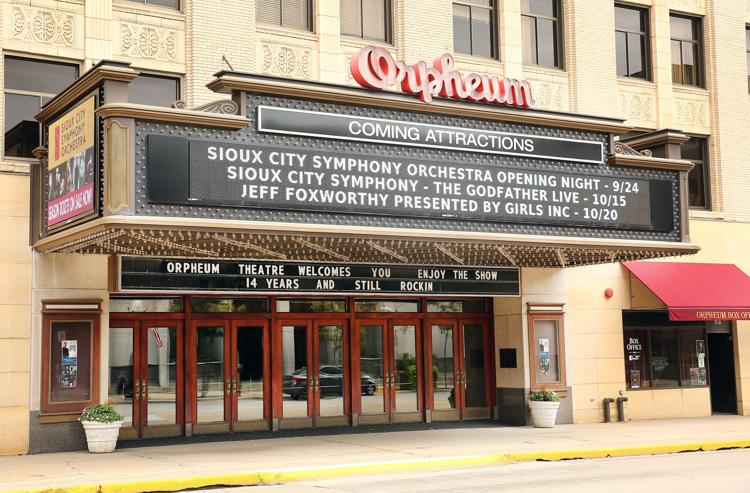 Inside the Orpheum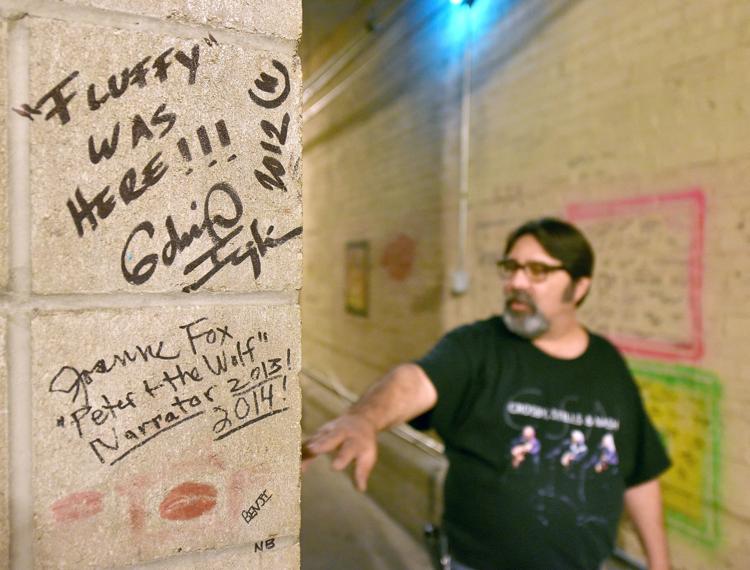 Chandelier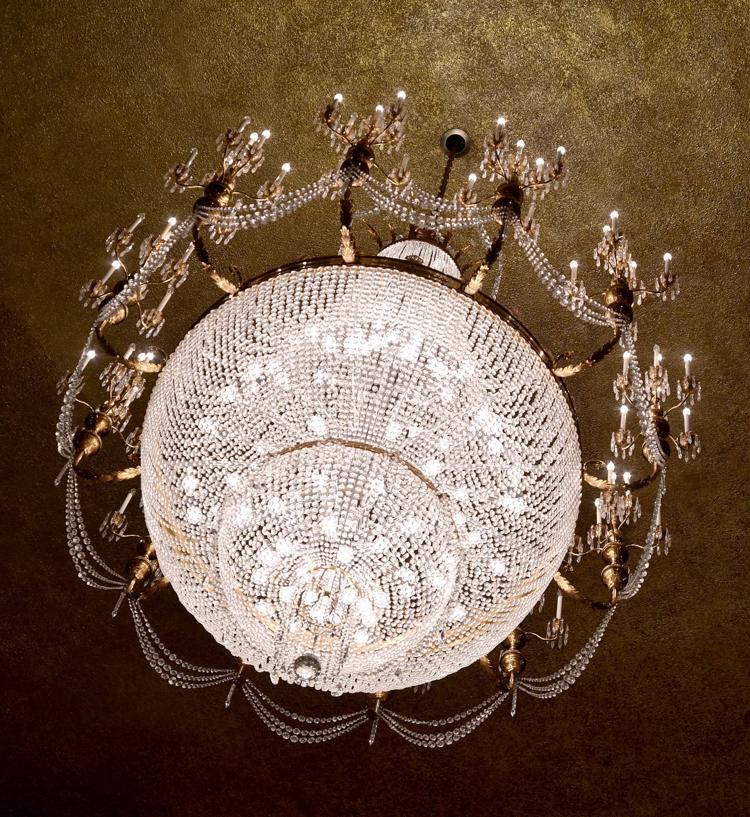 Nelson autograph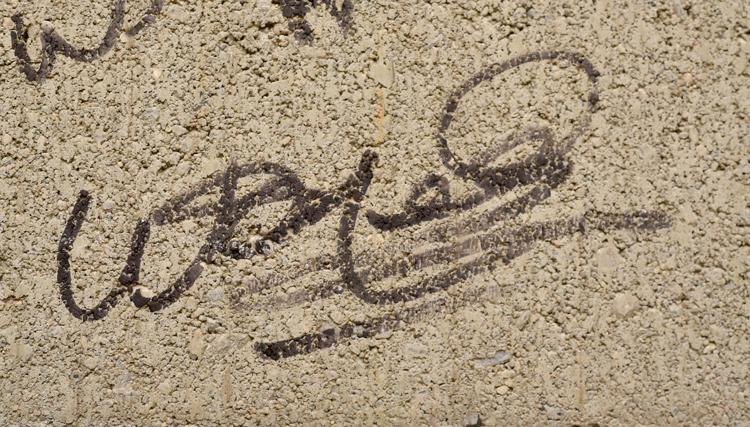 Mighty Wurlitzer Organ
Sioux City Orpheum Theatre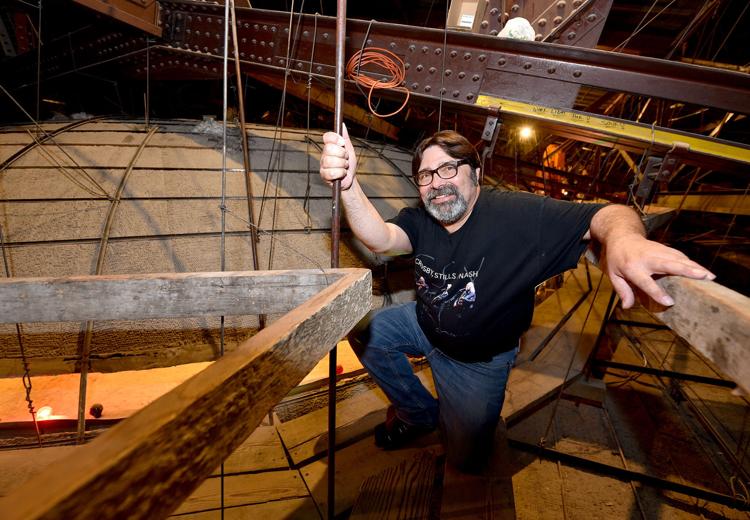 Sioux City Orpheum Theatre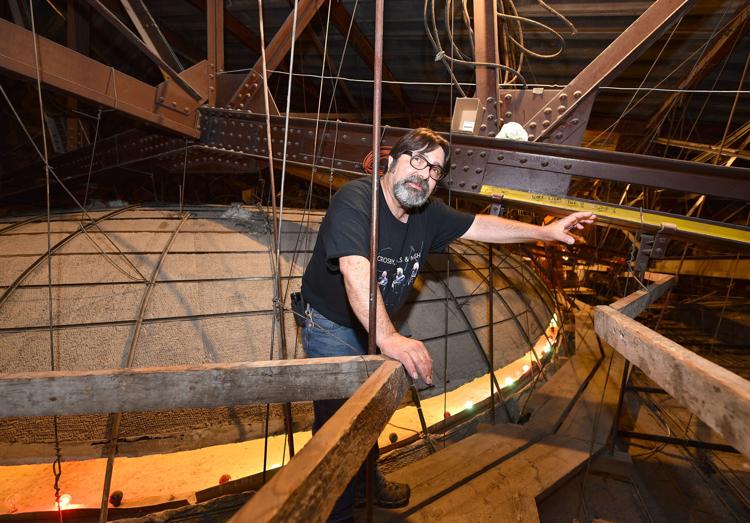 Righteous Brothers autograph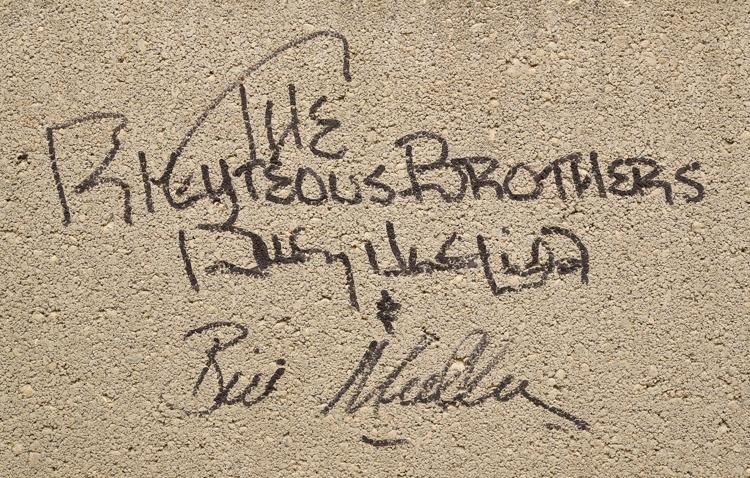 Sioux City Orpheum Theatre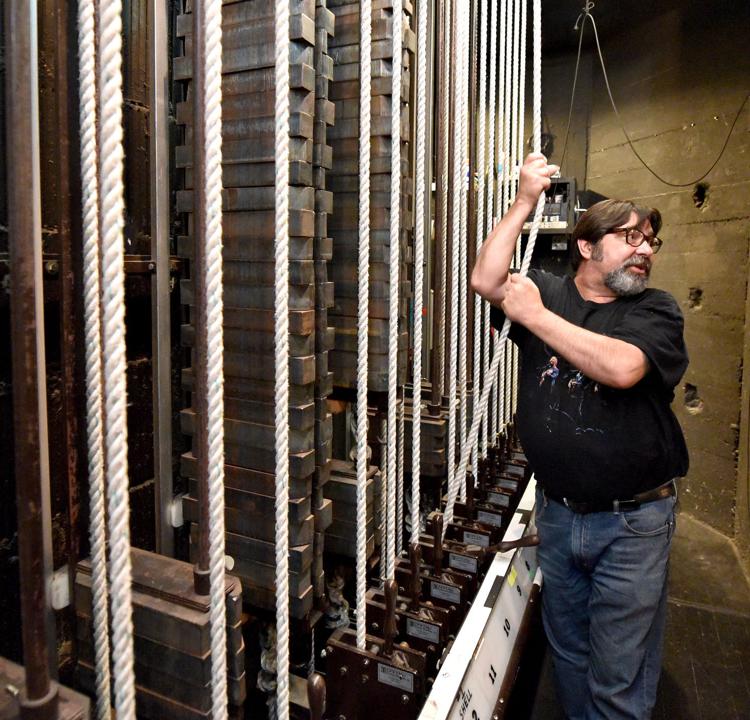 Rockestra's John Luebke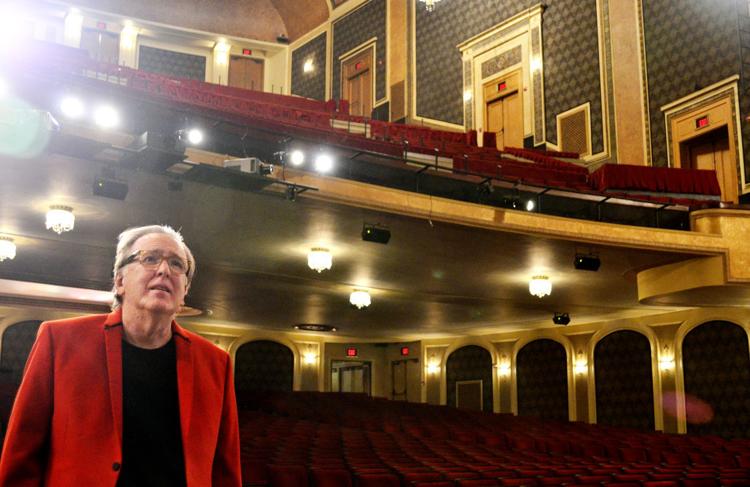 United Flight 232 anniversary panel discussion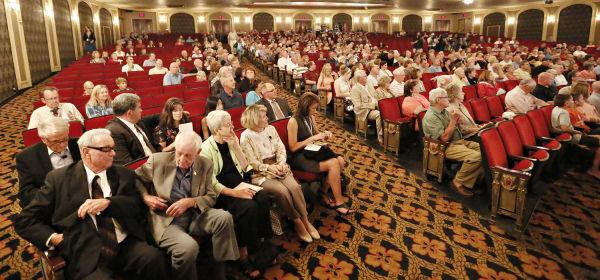 2014 gubernatorial debate
Iowa Piano Competition 2015
Sioux City Symphony Orchestra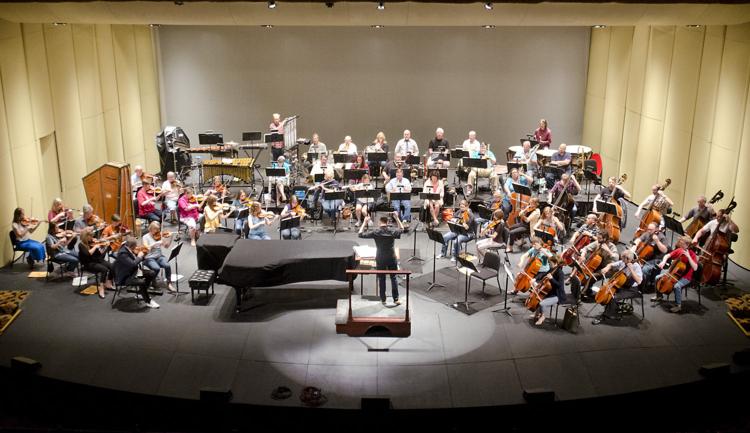 Democrat Hillary Clinton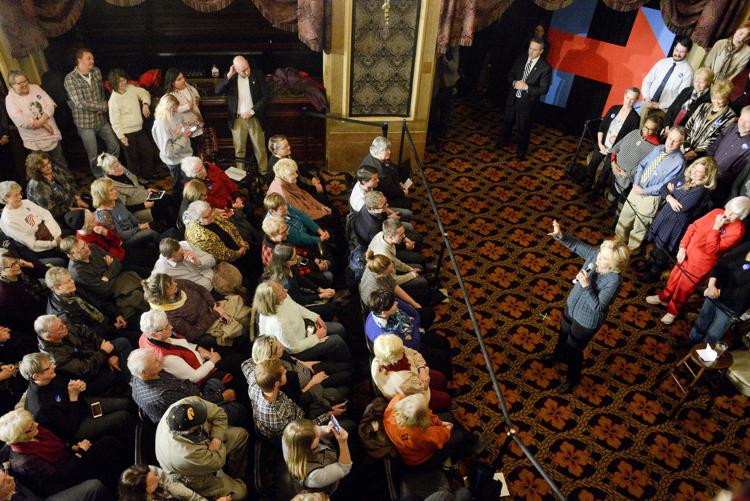 Trump in Siouxland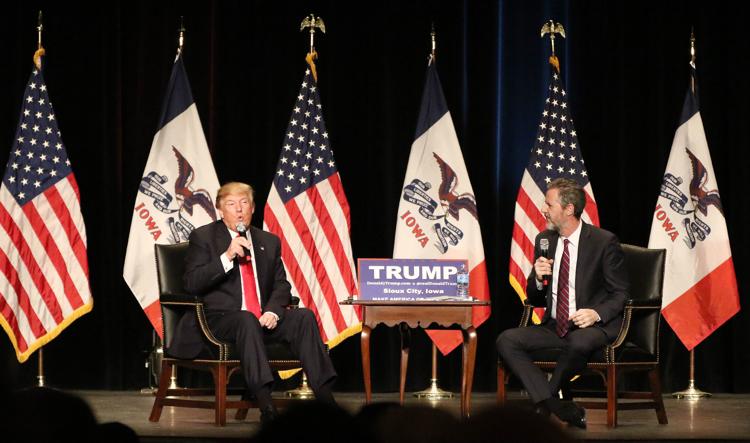 Kansas concert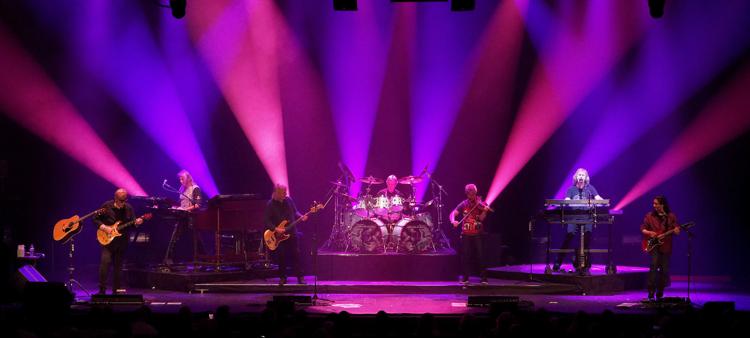 Orpheum Theatre seating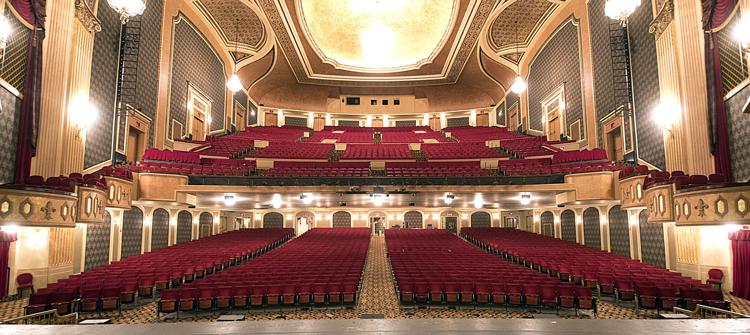 COVID-19 Orpheum Theatre marquee