LOS ANGELES – Consider 2018 a roller coaster year for Chelsea Peretti.
In addition to the cancellation (and revival) of her television series "Brooklyn Nine-Nine," she had the starring role in an independent film, enjoyed the first blush of parenthood and shared the wild awards season that surrounded her husband, Jordan Peele, and his Oscar-winning film "Get Out."
"I would say it was a whirlwind, if it wasn't such a clichéd term," the comedian says.
Best of all, "Brooklyn's" cancellation was so brief, "I didn't have time to mourn. If they had texted me about the cancellation, I would have seen it quicker because I don't read my emails. But it was a lot."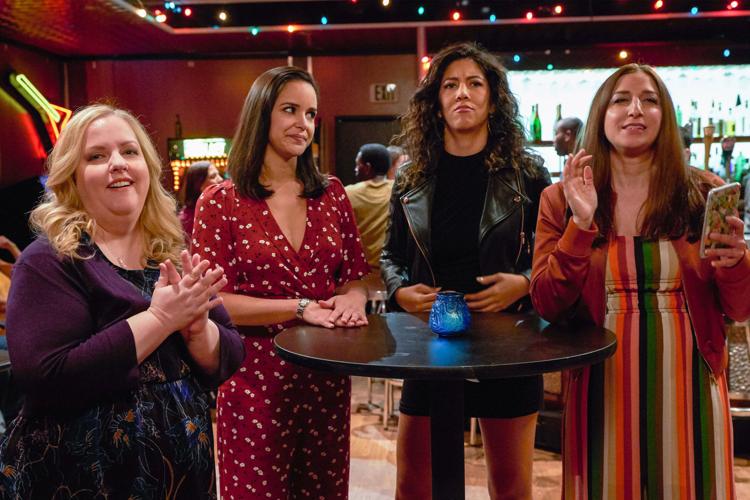 When Peretti joined the sitcom (which was picked up by NBC for its sixth season after Fox canceled it), she was so green about the work, "I was standing in front of the camera covering the other actors," she says. "A cameraman was like, 'Can you take a step to your right?' I learned a lot in the last five years…and we've grown so close as a cast."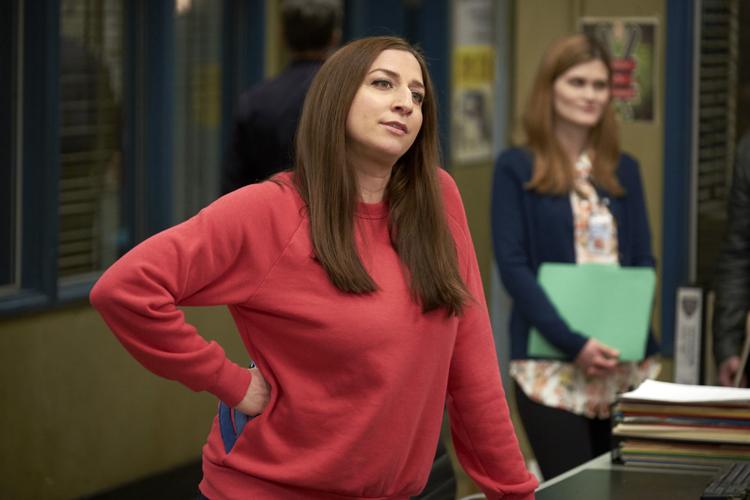 Although Peretti knew Andy Samberg when the two were in elementary school, she hadn't worked with the others. "I learned a lot from these other actors and how graceful they are under pressure," she says. "I went from a lone-wolf standup background to working hours and hours with hundreds of people."
In the series, Peretti plays the police captain's civilian assistant, Gina Linetti, someone who knows everything that's going on and, frequently, surprises with details about her own self-centered life.
In reality, the 40-year-old California native doesn't have much time to dabble in Gina's narcissism. "Having a baby helped me become way more concentrated and focused," she says. "I've been trying to write during his naps. Before he was born, I'd spend an hour writing and then an hour on Twitter. Now, it's like I get from 6:30 to 7. Work happens."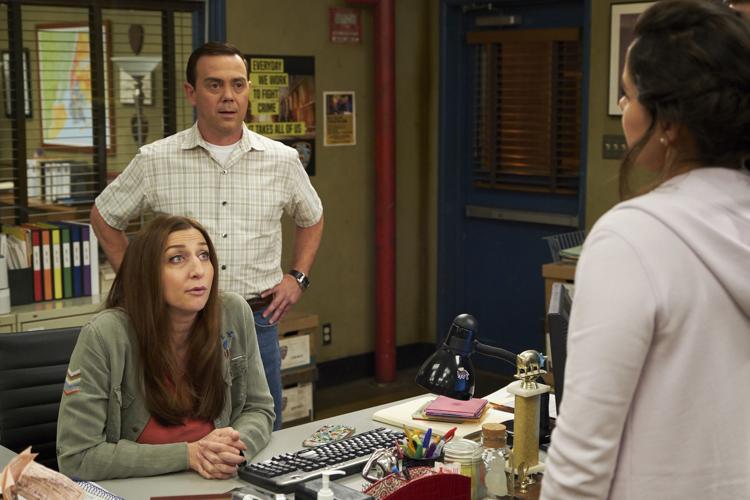 During the show's last hiatus, Peretti played the lead in "Spinster," a drama that shot in Canada. "My first day I was crying at a cemetery in the middle of Nova Scotia with a child actor," she says. "I wanted the movie to be a movie that if I had never gotten married it would have been cathartic for me. It was cool to inhabit that space."
It also was a big step for the comedian who started on variety shows, wrote for "Parks and Recreation" and didn't really start acting until "Brooklyn Nine-Nine."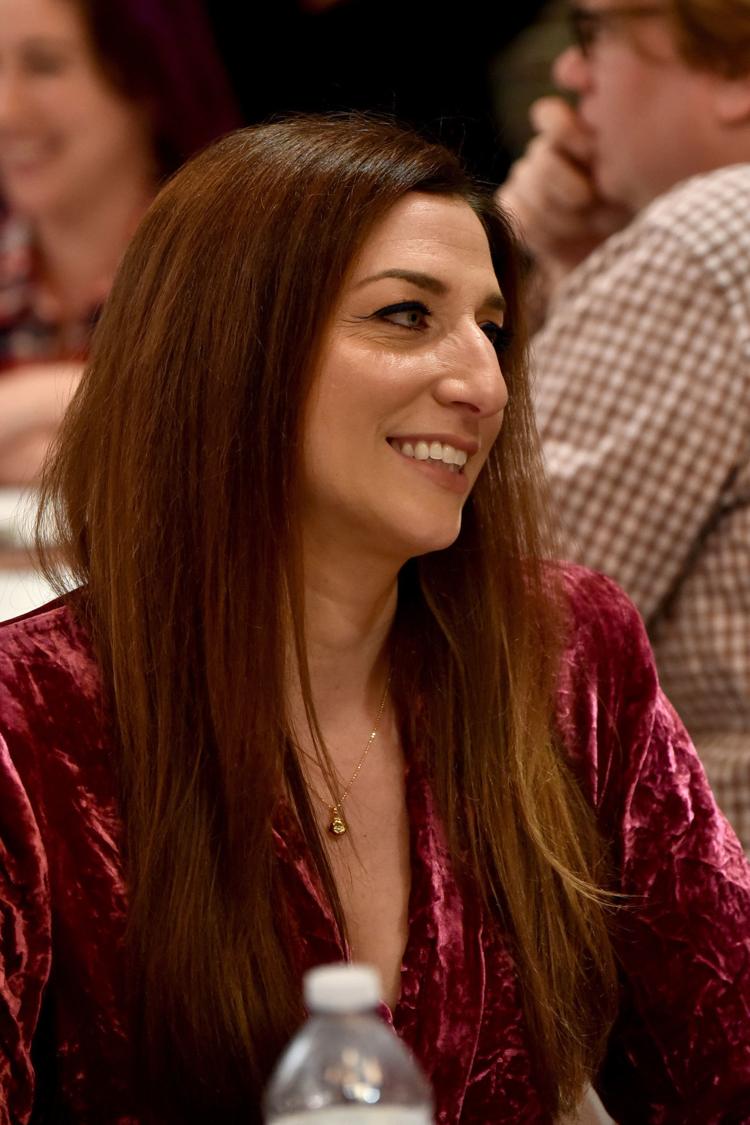 "I've always been a self-starter," Peretti says. Writing was her way into the business. Now, as she prepares to leave "Brooklyn" (she announced this will be her last season), she's looking for other opportunities.
Success, she says, doesn't change a comedian's outlook. "There's a misconception that your emotional landscape shifts when you have money or success," she says. "I still have constant panic and anxiety. That's pretty relatable to any mom or student or political person or whatever it is."
Her comic take: "I'm the same old Chelsea. I'm still thinking about the same old stuff – nannies, stylists and landscapers."
Growing up, Peretti loved watching Steve Martin and Jim Carrey.
"I like big swings – I'm always hoping comedy is going to swing back to that, not that I don't love Wes Anderson, but I think there's a trend that you're supposed to tamp down your instincts and be very reserved."
Series that aren't afraid to be meta – like "Wet Hot American Summer" – "make me so happy."
Peele, however, has gotten her to watch "more reality TV than I've ever watched in my life. I'll go up to people and say, 'Do you watch "Big Brother"?' And they'll say, 'I did in high school.'"
"Brooklyn Nine-Nine" airs Thursdays at 8 p.m. on NBC.