LOS ANGELES – Will Colton Underwood find love on "Bachelor in Paradise"?
Will he and Tia Booth kiss and make up?
Will fans of "The Bachelorette" finally understand the game he was playing?
"You're going to be getting a lot of answers to a lot of questions you didn't get in 'The Bachelorette' and Tia's and my relationship," Underwood said. "There are also a lot of unexpected emotions that are brought up."
In case you didn't happen to see the last season of "The Bachelorette," Underwood said his relationship with Booth was over. Just after he and Becca Kufrin had a hometown date, Booth showed up and told Kufrin that she still had a thing for him.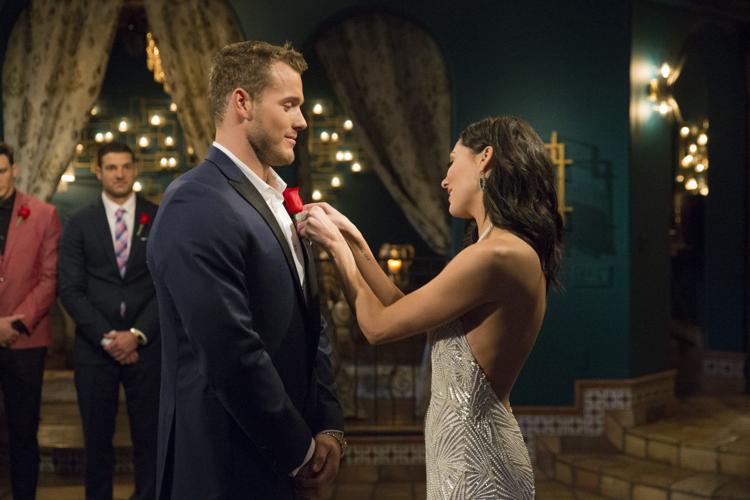 Underwood was sent home; Booth was called to be on "Bachelor in Paradise."
True to the soap opera underpinnings of the two shows, Underwood, a former pro football player, was sent there, too.
Fireworks? A reunion? True love?
"At the end of 'Paradise,' you will know where Tia and I stand," Underwood said.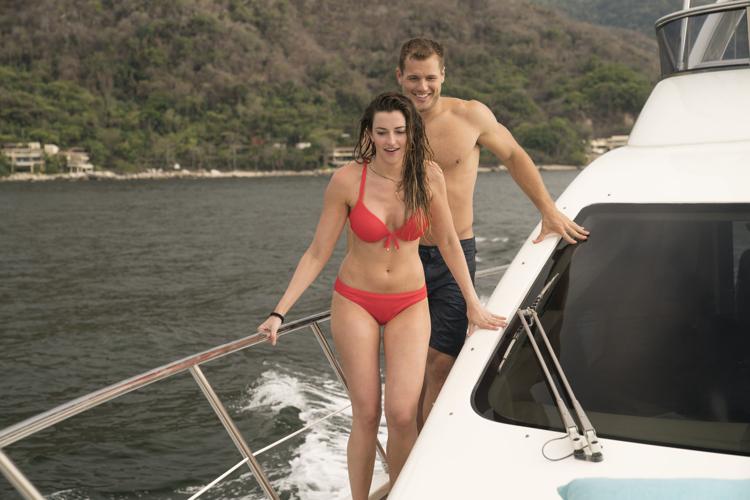 Already, there's talk he'll be the next "Bachelor," a claim that couldn't be too far off. At a party to promote ABC shows, the 26-year-old tight end wore a jacket with a red heart on its left sleeve.
"In dating, you need to let people in and spill your heart," he said. "You don't do that in athletics. You don't let anybody in, you don't let anybody see you sweat, you don't lead with your emotions. You lead with your thought processes and your training."
For the Indiana native, "The Bachelorette" was a great exercise.
"It helped me to grow as a person. What I learned I'm going to apply to my next adventure in life."
The two shows, he said, were quite a bit different. Because the scale is tipped on "The Bachelorette," relationships aren't as balanced. In "Paradise," there's a greater opportunity to be more natural and have more equal footing.
"The biggest thing in 'Paradise' is you're watching other relationships form. So as you're trying to develop your own, you're seeing others' and you're gauging yours against theirs.
"For me, that was a little difficult. 'Why am I not like that yet? What do they have going on that I don't?'"
Among Underwood's biggest "Bachelorette" confessions was he's still a virgin.
"I hid it a lot of years, so it was a relief to finally say it," he said. The media made a bit too much of the revelation, he added, but, for the most part, "The Bachelorette" portrayed him like he is.
"The virginity thing was overplayed," Underwood said. "But it's part of who I am. It's nothing that needs to define me."
When he watched the show after it started airing, the amiable athlete said he found it very therapeutic, particularly since he was able to see Kufrin "develop feelings for other guys and just see where they were at. It allowed me to understand what her mindset was."
Now, as "Paradise" kicks into gear, he's interested in what that series will reveal. "I'm sort of nervous to see how that all plays out because I do know how emotional that all was."
Dating in front of millions? It's not as daunting as it seems, Underwood said. "You go on a show realizing there are multiple options, multiple choices and everyone is on the same page. You know what you signed up for.
"The reward is greater than the risk."
Advice for potential bachelors and bachelorettes: Do it, Underwood said. "You're just following your heart, following your gut and trusting your instincts."