LOS ANGELES – As a child, Cress Williams loved to pretend he was a superhero.
When he and his friends got together, they'd fight to be Superman.
"I would win most of the time," he says with a smile. "He was always my guy. You don't get any more powerful than Superman."
Opting to become an actor at an early age (an English teacher turned him on to Shakespeare and the classics), he loved the idea of stepping into someone else's shoes.
When Hollywood started making films about black superheroes, he auditioned for the roles but didn't get them. "I did consider that maybe this part of my dream wasn't going to happen. When the Luke Cages and the Black Panthers didn't happen for me, I figured, 'Maybe this just isn't my path.'"
And, then, "Black Lightning" emerged.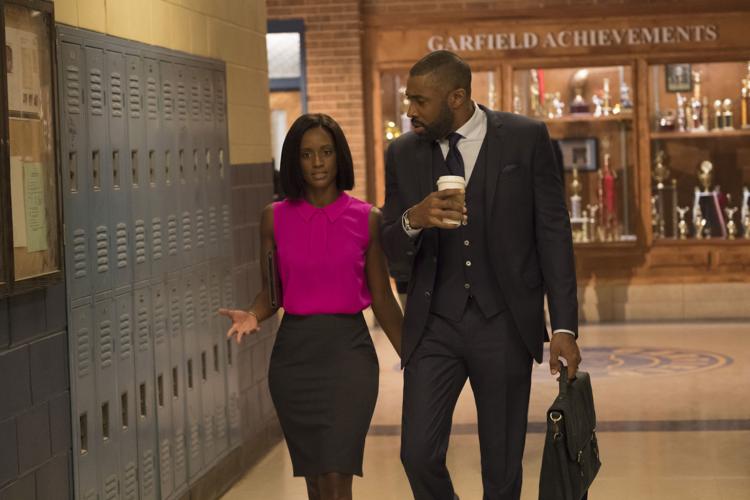 Executive Producer Mara Brock Akil says when he came in to read for the part she felt chills. "I really knew that we found him. We found Jefferson Pierce. Once you start to see the foundation, you can start building more."
For Williams, the part is more the fitting.
Because the character is a principal during the day who's drawn to helping his community, the 47-year-old could see elements of his own life.
An actor for decades (producer Salim Akil says whenever he'd walk down the halls of Warner Bros. he'd see photos of the shows and "Cress would be on the posters with all these white people"), Williams knew hard work and dedication would see him through. Even when he considered leaving the business (but stayed "because I didn't know what else I could do"), he realized he was leading the way for others.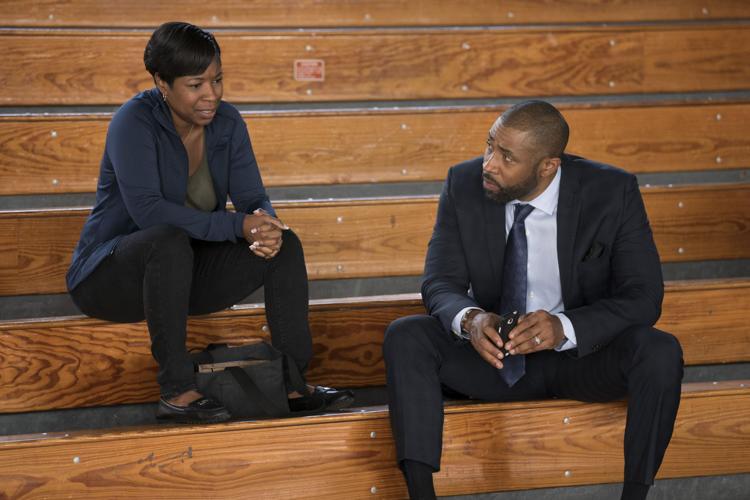 "I taught acting prior to this for nine years – there's a teacher in me and a director in me – and I know what it means to have someone encourage me. I want, ideally, everyone to be able to look and go, 'That's me.'"
In the new CW series, Williams' character is pulled back into the superhero business. He gets his daughters into the fold, too, fighting people bent on destroying his community.
While the Black Lightning costume went through several iterations, ("it's always been cool but it gets better and better," Williams says), the first scenes where he was suspended in mid-air were eye-openers.
"I was in a harness and it hurt. I said, 'Thank god I'm done having kids,'" Williams says with a laugh. But the second time, "I felt like I was flying."
More difficult: Fight sequences.
Williams has a sore wrist and "wounds all over," but "it just comes with the territory."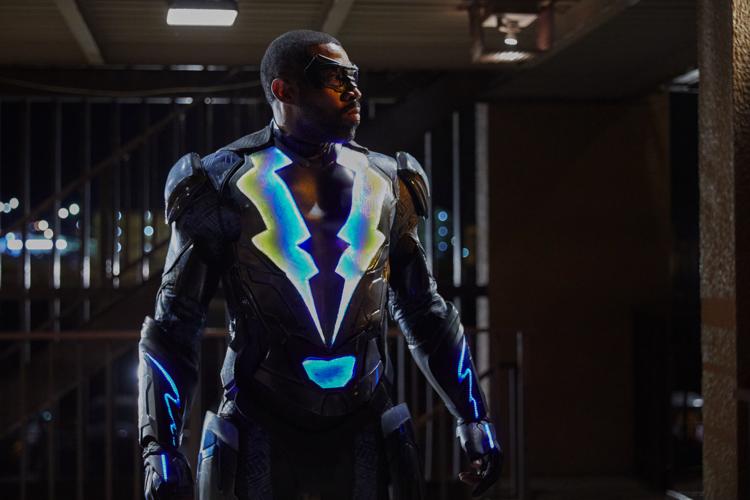 What "Black Lightning" has to say – particularly to the African-American community – is worth it. "Our version is an amalgamation of the stories in each of the versions. The '70s version was socially relevant, talking about illegal immigration and abusing these immigrants. It could have been written today. And (a later version) talks about this evil entity that's over all of it."
"Black Lightning," he says, has the ability to start discussions while entertaining.
Meanwhile, the entertainment business is changing, too.
"This wouldn't have happened years ago," Williams says of the series. "We're branching out, both technically and artistically. The avenues where we're able to create are growing and it's a pleasure to see."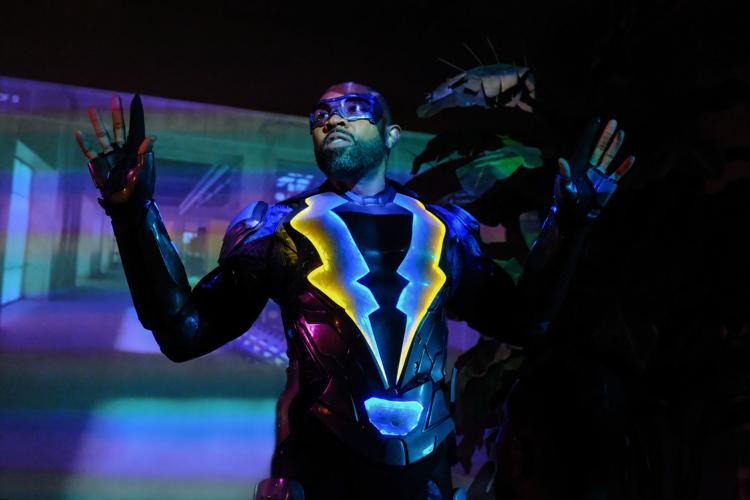 Back in the early days (when he was on "Nash Bridges" and other series), "there was no Internet. You had to run around town to get your sides…and you had pagers.
"This project is better than I could have hoped for. It's almost like I wanted some cake. I missed out on all these other cakes and when I got my cake, it was three-layered with icing and cherries and everything else on top. Everybody can have those other cakes. I'm happy with mine."