LOS ANGELES – When the cast of "The Assassination of Gianni Versace: American Crime Story" shot at the fashion designer's Miami home, the feeling was overwhelming, according to actor Darren Criss.
"You had this sense of that which was and that which was taken away," he says. "This is where it happened. It was the stairs. It was the street. Everything is as it was. Only the stains have been removed."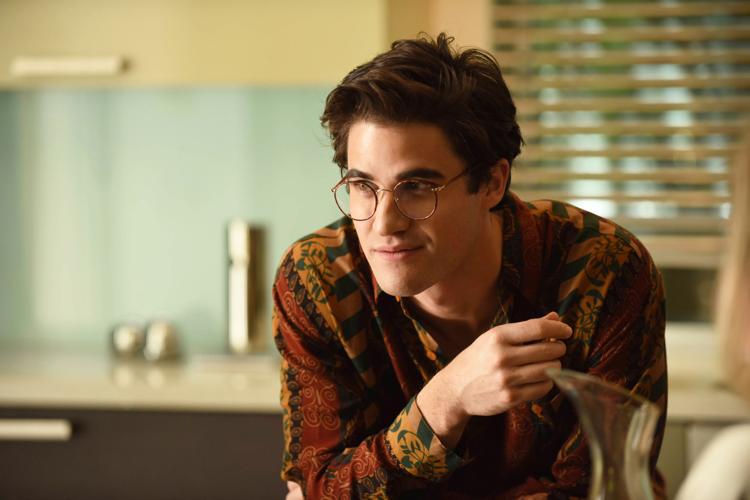 In the FX miniseries, Criss plays Andrew Cunanan, the man responsible for Versace's death. A serial killer, Cunanan was connected to at least five deaths, including one in Minneapolis that reportedly began his spree. Enamored with Versace's extravagant lifestyle, he made his way to Miami where he shot the designer on the steps of his mansion. Eight days later, Cunanan committed suicide on a houseboat. Since he didn't leave a note, writers have had to speculate about his motive.
To play the role, Criss says he had to find some kind of way into the man's personality.
"Whether you're a football player, a scientist or, in this case, a spree killer, you have to take into account not only the worst moments but also the best moments. You have to find as many common denominators between you and the person."
In the series, creator Ryan Murphy and company show the life Cunanan led before he got to Miami. As result, Criss didn't interact much with the other actors (including Edgar Ramirez as Versace, Penelope Cruz as his sister Donatella and Ricky Martin as Versace's lover). He told one story; they tracked another.
"People wonder, 'How could you possibly find something good with this person?' But I want to find the good in everybody," Criss says, "and exploit it as much as possible."
Had the limited series been a murderous slog, the former "Glee" star never would have done it.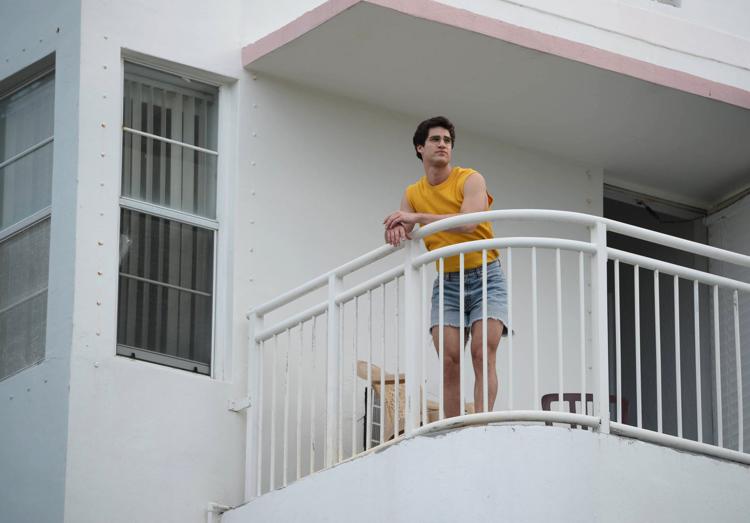 "When you think of the worst things that people have ever done, that moment is much shorter in the span of their life," he explains. "Because he would separate himself in so many different ways, that kind of allows me to compartmentalize my own life away from him. Luckily, it isn't 10 episodes of watching me lurk around, doing horrible things constantly."
Because television is shot on a faster schedule than film, Cruz and Martin were surprised how prepared they had to be for each scene.
"The pace is breakneck," Criss says. "I've been doing it for a while now and my mind is calibrated to that way of working."
The days at the Versace mansion, however, were otherworldly.
"I had a moment when I walked in the building where I could really feel Gianni's presence," Criss says. "Not to be super hippy-dippy, but you walk into Versace's house and you feel steeped in his oeuvre. Every design, for the most part, is Gianni Versace. I felt myself walking in there and talking to him."
While the actors got to film in Miami for several weeks, many of the interiors were recreated on sets in Los Angeles. There, Murphy made sure there were little touches unique to the designer. Those who have been in both locations say the sets are startlingly accurate.
That sense of who Versace was – and why he proved attractive to Cunanan – is key to the series.
To make the necessary connections, Criss talked to several dozen people who knew Cunanan.
"Andrew was so many different personalities to so many different people," he says. "We see him at his best. We see him at his worst. We see him at his most charming. We see him at his most hurt. It's all over the place…and we really do get to know him as a person."
"The Assassination of Gianni Versace: American Crime Story" airs at 9 p.m. Jan. 17 on FX.