LOS ANGELES – What Folake Olowofoyeku really wanted to do was sing and act.
But coming from a well-respected Nigerian family composed of lawyers and politicians, she knew the response she'd get: No.
She told her siblings and they were even more abrupt: "What are you thinking? You're not that beautiful."
Still, the dream stuck. She enrolled in school in New York, "and the deal was, if I was going to remain in America, I was going to study economics and then go to law school. I started – for half a semester – and slowly segued into theater."
Now, Olowofoyeku is the star of a new CBS comedy, "Bob (Hearts) Abishola." In it, she plays a Nigerian nurse who's courted by one of her patients (played by "Mike & Molly's" Billy Gardell). Through their relationship, we learn about the lives of immigrants and how two cultures can come together.
Olowofoyeku isn't sure what the experience will be like. "All I can do is live in the moment, enjoy the beautiful people and try to do good work," she says.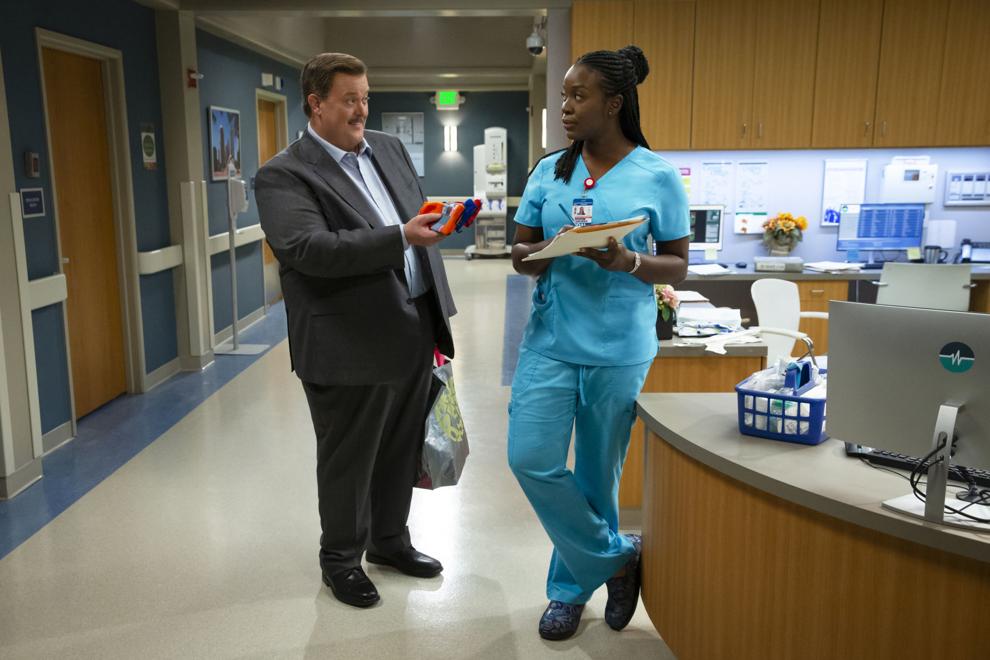 Growing up in Nigeria (her father was one of the country's first post-independence leaders), she watched "The Fresh Prince of Bel-Air" and "Martin" and dreamed of living in Hollywood. "I just never believed that it wasn't possible," she says. "No matter how much time passed, I figured all I needed to do was be tenacious and patient and my time would come around. I just had to be prepared for it."
A degree from City College of New York led to work in theater, then films. "Bob (Hearts) Abishola," though, is the one that could give her the boost to stardom.
"In some ways, I was like Abishola early on in my life," Olowofoyeku says. "I was extremely proper and believed in doing things by the book. I grew up like that. I went to boarding school and that kind of reinforced it. We both have determination, strength and independence."
In the series, Abishola doesn't fall for Bob immediately. Instead, she keeps him at an arm's length and discovers how their lives might intersect. Like Abishola, Olowofoyeku hasn't abandoned the "safe" career that got her to the United States. "Every time I'm with my accountant, I get him to explain everything because I'm really interested in that stuff," she says with a laugh. "I love numbers."
Her parents (Chief Babatunji and Chief Mrs. Felicia Olowofoyeku) were determined to keep her from the arts. "I think it was just their way of trying to protect me," she says. "I guess they couldn't have foreseen this. I couldn't have, but I knew something similar was possible. But they did come around before they passed on."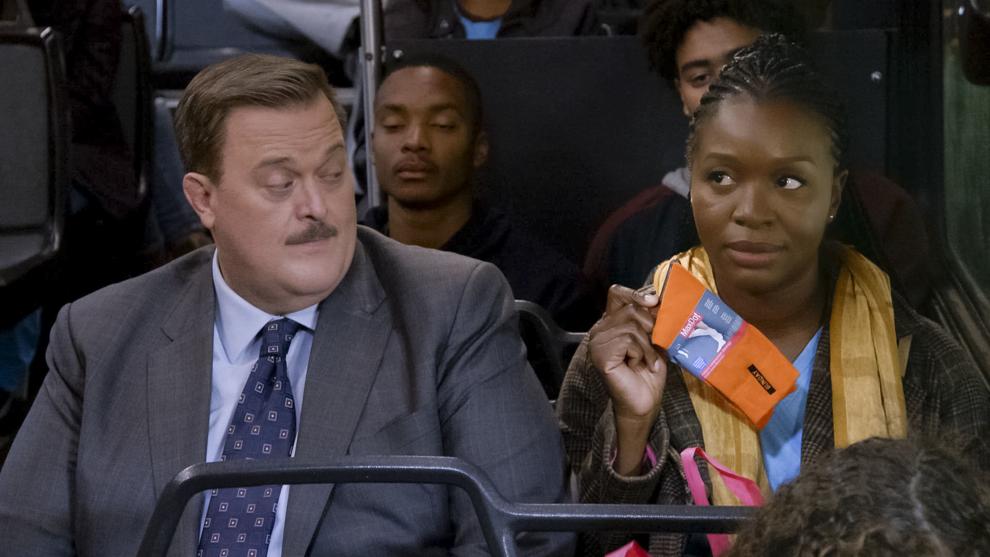 Now, she has the blessing of 19 siblings – those ones who told her she wasn't as beautiful as a certain actress in Hollywood.
Their initial response "definitely made auditioning and rejection a lot easier because I dealt with it at home already."
Music, Olowofoyeku says, still remains a passion. "I'm always working on music. I'm working with a producer in Nigeria now and it has an Afro beat. I play electric guitar and infuse that with Afro pop rhythms."
Although her name looks impossible to pronounce (sound it out, you'll be fine), it could trip off viewers' tongues the way "Abishola" will.
Actors from other countries are getting a chance in American films and television, she says, and this could be the start of a wave of new faces and story ideas. "There are a lot of actors on the sidelines just waiting for their moment. It's beautiful to see that flourishing."