LOS ANGELES – For Auli'i Cravalho, "Rise" is the acting class she never got in high school.
Growing up in Hawaii, the 17-year-old didn't have an arts program in her high school, didn't have a television set at her home. Instead, on those days when "my grades were up to par," her mother would take her to dance, theater and music performances and give her a taste of another life.
"I thought it was the most incredible thing," Cravalho says. When directors Ron Clements and John Musker were looking for someone to voice the lead in their animated film "Moana," they scoured Hawaiian schools and found Cravalho.
"They saw something in me – and I don't know what it is," she says. "They helped me bring out whatever it is they saw in me and gave me my start."
The soft-spoken teenager got a crash course in Hollywood when she started promoting the film and learned a big "show must go on" lesson at last year's Academy Awards.
While singing "How Far I'll Go" on the broadcast, a flag bearer hit her on the head while she was singing. She carried on as if it hadn't happened ("yes, I did get a loving tap on the back of the head") and became the object of attention for backstage crew members. "They asked me all these questions: What's your name? What day is it? And they wanted to take me to the hospital. I said, 'Dude, it's the day of the Oscars. I have an after-party to go to. I'm fine.' So they gave me an ibuprofen and I went on my way."
A perfectionist, Cravalho says she had all of her bases covers – "I worked hard with my vocal coaches and the choreography" – but "the flags should have been straightened out by the time we got on stage. It was a lot of nerves, but the best kind."
The upshot? "I had a lump on the back of my head for the next two days. It was a solid hit."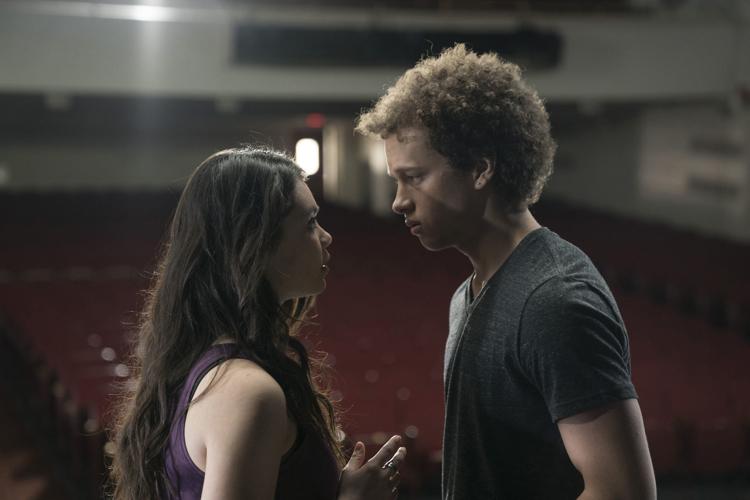 During those Oscar rehearsals, Cravalho auditioned for "Rise," the story of a high school drama department, and got the part. Because she's playing a newcomer to theater, she relies a lot on her own naivete.
"I didn't realize I got in the most up-and-down industry," she says. "I didn't know if I would go back to high school and 'Moana' would a wonderful reminder of what could have been or if I was really going to pursue this. I'm really lucky it has gone so far."
In the new NBC drama, Cravalho's character, Lilette, isn't openly welcomed by fellow students. She gets the lead in the musical "Spring Awakening" and has to deal with plenty of backstabbing and gossip. Produced by Jason Katims, the man behind "Friday Night Lights" and "Parenthood," "Rise" shows high school life from a different perspective. It features music, but it's not like "Glee." It has athletics, but it's not a sports show. Based on the experiences of an actual teacher, it cracks the door to a world few get to see.
For Cravalho, who went to an all-Hawaiian school, it's a real eye-opener, a chance to see what an arts education might be like.
While she's interested in going to college, Cravalho says she probably won't study acting. "I think I can learn things in the field," she says. "I'm hoping I might do something like microbiology, which is very solid for me. (Entertainment) is an industry that goes up and down and leaves me gasping for breath."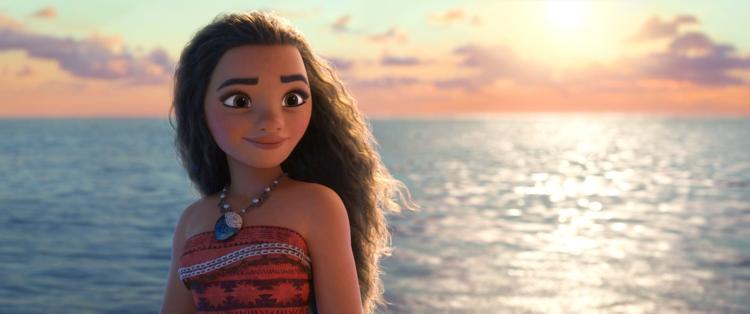 Admittedly, the two fields don't intersect. "I'm trying to figure out if I go to school and work at the same time, can I be the student I want to be? If I continue working, is taking a year off going to feel like a failure? I'm figuring it out."
Meanwhile, she's immersed in "Rise" and eager to see where the TV series will take her. She's reprising her role as Moana in the upcoming "Wreck-It Ralph" sequel.
Could another edition of "Moana" be on its way? "My lips are sealed," Cravalho says with a smile. "I don't know. But I'd love to return to her."
Already, the young actress knows one of the tenets of the business: Always keep them guessing.