LOS ANGELES – Like many of the original stars of "Hamilton," Okieriete Onaodowan is taking a shot at another medium after the immense success of the Broadway musical.
Cast in a spin-off of "Grey's Anatomy" called "Station 19," he plays a firefighter who's never afraid of jumping into dangerous situations. He also doesn't cower from relationships and is more than willing to take a challenge.
Among the first: Getting into gear in less than a minute. "I never did it with anything that fit," Onaodowan admits. "I didn't know this, but they never had a jacket that actually could fit me. So I was always working with this coat that's maybe a size or two too small."
Called "Oak" by his friends, he quizzed real firefighters, learned how the job was done and realized playing someone in that profession involved a different set of skills. "There's the physical act of carrying equipment up the stairs and there's the acting part – pretending as if this person's life is in danger. It requires a different kind of stamina, but you're still honestly portraying a character."
In "Hamilton," the New Yorker played two characters – James Madison and Hercules Mulligan. Both resonated with audiences, giving him the kind of Broadway following few actors get.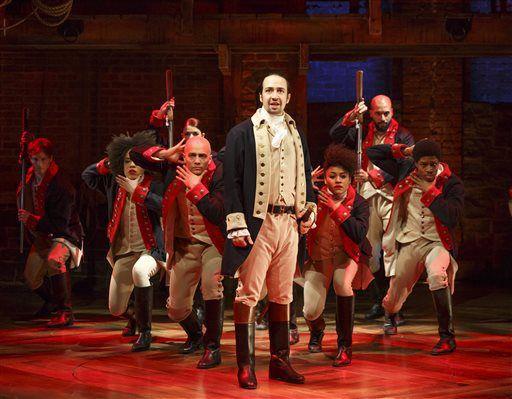 "In our business people work on things they love all the time and it's not accepted as we'd like it to be," Onaodowan says. "It was great and warm to have people tell us how much they loved the show."
Although it was a phenomenon, "Hamilton" didn't necessarily open doors in other mediums. Trying a regular television role, he says, "isn't like starting over. Just because someone doesn't know me doesn't mean there wasn't a 'me' before."
Onaodowan, in fact, had lengthy theater credits and guest spots in shows like "The Get Down," "Ballers" and "Law & Order: SVU."
Following "Hamilton," he stepped into the role played by Josh Groban in "Natasha, Pierre & the Great Comet of 1812." Performed in every available space in the theater, the show brought audience members within touching distance and afforded its actors a different challenge.
That kind of proximity, Onaodowan says, "can be frightening if it's a bad script. If it's a good script, it can be beautiful and amazing. The show lends itself to having people close to you. You're feeding off them and getting back from them." Yes, he says, some overstepped their bounds, "but it's great if everyone is having a good time."
Roles in "Rocky," "Cyrano de Bergerac" and "American Idiot" gave him a solid Broadway background before Lin-Manuel Miranda and "Hamilton" came calling. Working on the Pulitzer Prize-winner was remarkable, he says. He never worried about what might come next.
"I let life do the work for me," he says with a smile. "I work hard and take advantage of the opportunities when they come up. I'm faithful they will come and, if not, I'll do something to make it happen. I'm an open book."
A football player in high school (he grew up in Newark, New Jersey), Onaodowan suffered an injury during practice that got him to look at acting as another extracurricular possibility. He loved the experience and never looked back.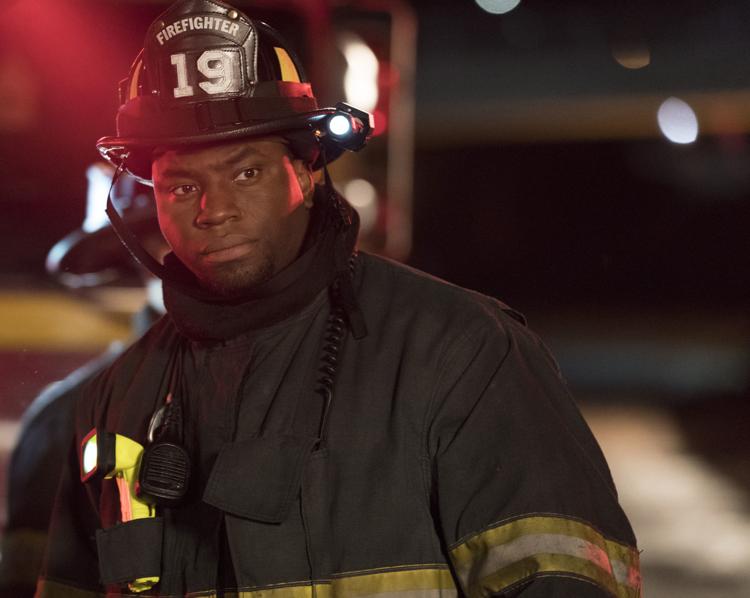 Now, with "Station 19" as his new home, he's eager to see where a continuing story might take him. "You may not know how the story ends, but you get to work with the people who are writing it," he says. "You ask questions and you discover what to expect. It's an interesting way of working."
And Broadway? "I'll go back as soon as it's possible," Onaodowan says. "Whenever there's an opportunity and a good script and it falls in line with this, I'll go back. If the pull gets too strong, I may go back anyway."