LOS ANGELES – Apolo Ohno says he was once the "second-most-hated person" in Korea, after Osama bin Laden.
In 2003, the Olympic gold medalist says, companies made toilet paper with his face on it. Taunts and threats were common. Guards accompanied him to competitions.
And next week? Ohno will be in PyeongChang to cover speedskating events for NBC.
"Korean people are very passionate about sports and short track speed skating," Ohno says. "The 2002 Olympic Games was one that was very closely held to the chest. They came home with zero medals on the men's side and they took that very personally."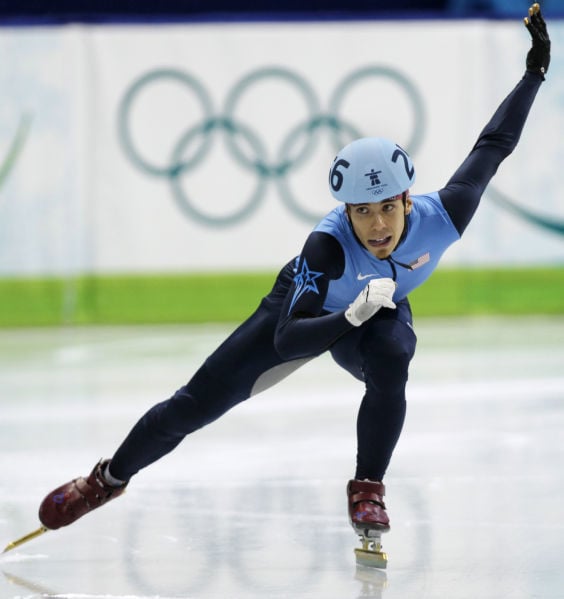 While Koreans will often talk to him as if the races happened yesterday, they've come to view him as a businessman with interests in their country. He's not the sworn enemy anymore, but "I think (that history) will make that showcasing of short track speed skating so much more exciting because I will be there."
The United States has a young team; the South Koreans are expected to be powerhouses – "it's their marquee sport."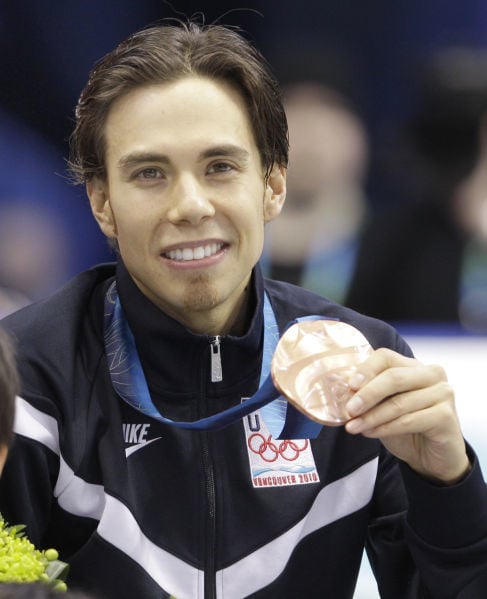 Without the Olympics, Ohno says, few Americans would care. "We're a stick and ball country: Basketball, football, baseball. Short track speed skating is not something people do in L.A. or Florida. I was blessed – and have a lot of gratitude toward what I received as a benefit of a chosen spotlight."
Today, the 35-year-old has businesses in Asia. "All of my partners are Japanese, Korean or Chinese. I live in L.A. full time, although I was only here 62 days last year."
Without Olympic attention, he doubts he would have been able to make those international connections. Thanks to a series of good performances (and eight medals, two of them gold), broadcasters showcased him and his sport. "I'm blessed to still be connected with the games."
When networks – like NBC – focus on particular athletes, they're exposing Americans to sports they may not have considered. Because the winter games are much smaller than the summer ones, they're able to tell stories and, in a sense, make stars out of the athletes.
When Ohno won his first medal in 2002, he welcomed the attention. "Most athletes view media as a distraction. They'd rather just be focused on what they do. But, without them, there would be no coverage of short track speed skating."
He became the face of the sport and a target for Koreans. "We didn't go there for about a year and a half after 2002, but I've had a great relationship ever since. I respect the passion. I respect the hard word. Without them, I never would have reached the levels of performance that I did. We need each other – and that makes for a great story."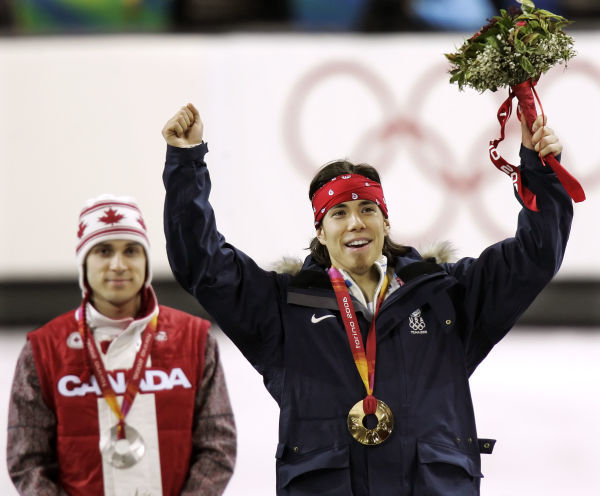 In Korea, Ohno will be shining the spotlight on others and giving viewers a sense of the country. Retiring after the 2010 games, he assumes he would have been able to compete one or two more times. "I had a spectacular run – 15 years in this sport – and it taught me so much about myself. I wanted to give myself to the next challenge and see what the next chapter would be."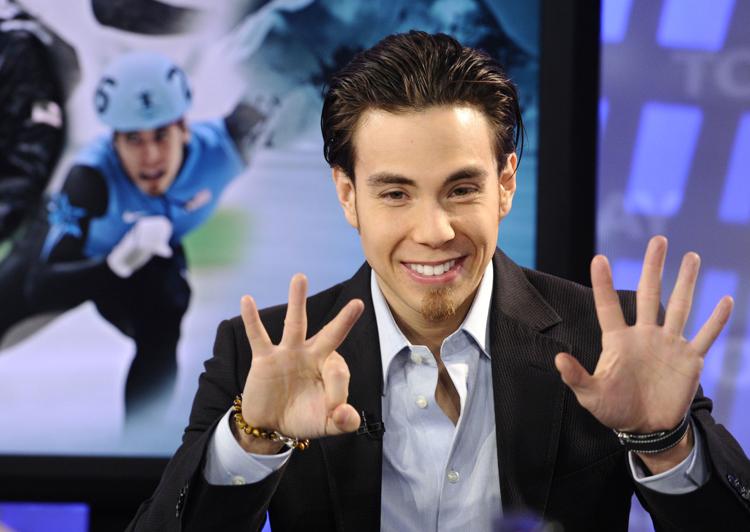 He went on "Dancing with the Stars" twice (and won), became an analyst for NBC and gained sponsorships with a number of companies.
The medals are with his father, Yuki Ohno, in Seattle.
"I told myself when I retired I'd get myself a beautiful glass showcase but I didn't. The memories are there and ingrained in me and friends and family. At some point I'll do it...but I have no idea what dad has done with them."
The "Dancing with the Stars" trophy, however, is on display at his Los Angeles house. "It's not as nice as it looks. You get up close and you say, 'Somebody made this.' You can tell."
Ohno doesn't skate anymore, doesn't have lifelong injuries and rarely gets time to relax.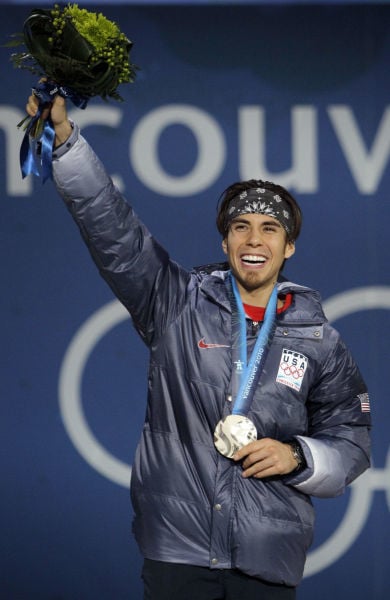 Dad – who fostered his career from an early age – is glad he's out of the medal hunt. "He was both proud and nervous at the same time. Once every four years as an athlete, your life is on the line. It could change in a split second. He was ready for me to move on.
"In reality, sports built my career," Ohno says. "But in no way, shape or form will it define me in the end of my life.
"No matter what I'm doing or what risks I take in business, I have confidence in myself, who I am as a person. I owe that to the Olympics."