LOS ANGELES – Stephen Amell enjoys final episodes of TV shows.
"I loved the last episode of 'Game of Thrones.' I loved the last episode of 'Seinfeld.' All my favorite shows have had an ending," he says.
So, the idea that "Arrow" is going out with a 10-episode bow is more than appropriate, particularly since he thought it was going to end at the close of the seventh season.
"To have a run of 10 episodes to book-end an eight-year run is a blessing," Amell says.
To be honest, the 38-year-old had no idea where the "superhero without super powers" series was going to go when it started. "I would have paid Warner Bros. $500 an episode to be in the first season," he says. "I didn't foresee any of this. Frankly, neither did anyone else."
"Arrow," the story of Oliver Queen, a billionaire presumed dead for five years, was The CW's foray into superheroes on television. Because of its success, "The Flash," "Supergirl," "DC's Legends of Tomorrow," "Black Lightning" and, this season, "Batwoman" have followed.
That kind of reach was not planned from the start. "Arrow's" success, Amell says, prompted DC executives to come to the producers and say, "You can have the Flash."
"They told me in (executive producer Greg Berlanti's) office, between season one and season two that they wanted to build out the Justice League on TV," Amell says. "They've been so gracious to (give 'Arrow') credit, but 'Legends' stands up because of Caity (Lotz). 'The Flash' stands up because of Grant (Gustin). And 'Supergirl' stands up because of Melissa (Benoist). They're still going because of the people on those shows."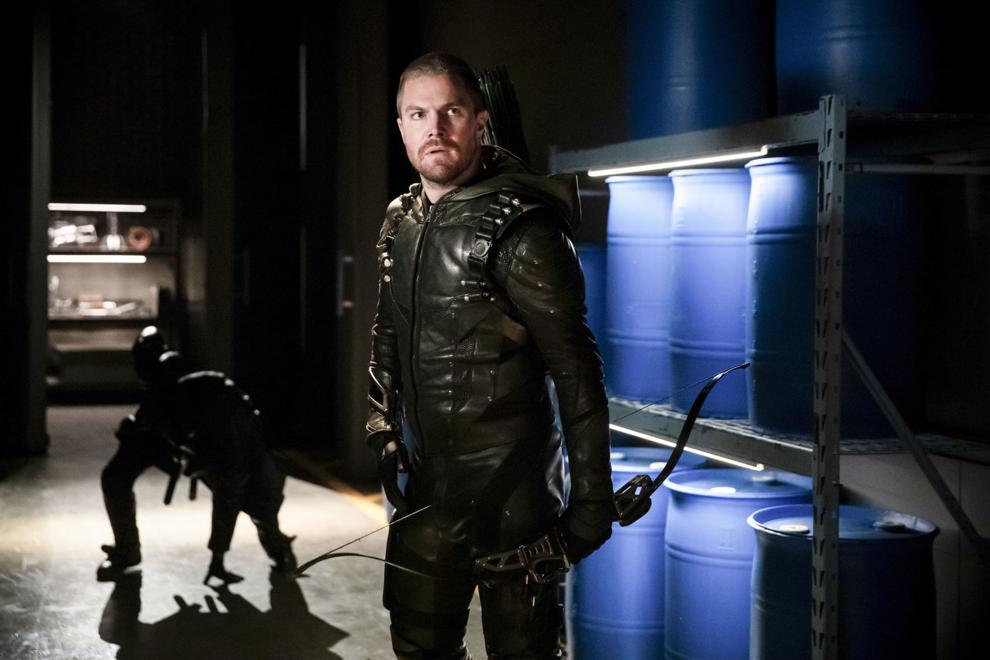 "Arrow," meanwhile, has been the mother ship, serving as both a launching pad and crossover hub.
As much as Amell has enjoyed the work, it has been impossible to take other roles because "shooting 22 or 23 episodes doesn't really make you available for anything else. I like playing characters," he says. "For me, it's about getting home, finally unpacking and just seeing what's next."
The final season – which begins this week – will be like "Arrow's" greatest hits, executive producer Beth Schwartz says. "We're kind of tying up some stories that you could have seen in seasons three or two."
While Amell created a buzz during Comic-Con when he said the series would have a happy ending, fans are convinced Queen will die, particularly since a character told him, "you're going to die, buddy."
"People are thinking about things in a very binary way," says executive producer Marc Guggenheim. "That the ending will either be X or Y. And all I would say is, 'I think we have Z planned.'"
If there is life for "Arrow" after this run, it could be in its supporting characters. Guggenheim says there have been conversations about folding them into other series. "Right now, everyone is focused on launching their seasons, getting their season premieres finished and getting ready for the crossover."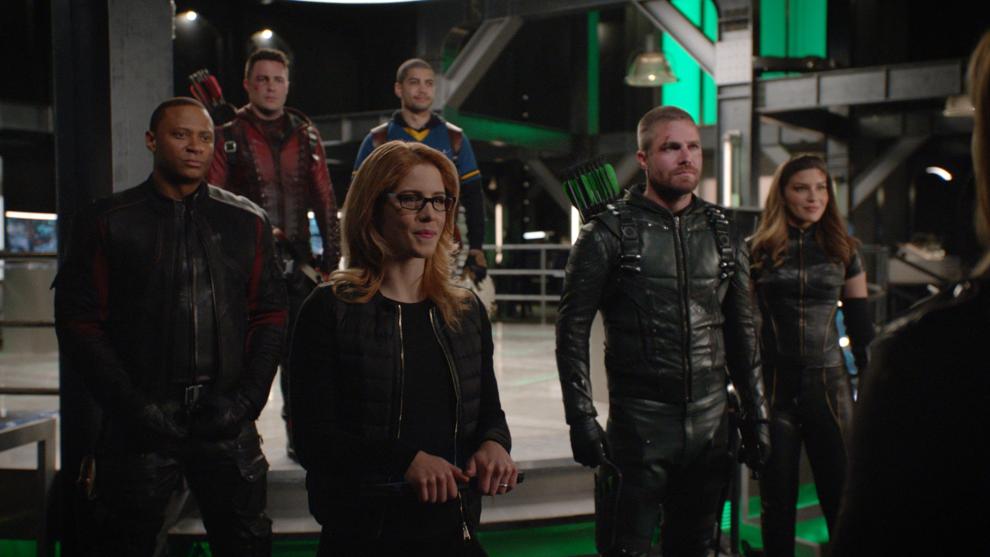 Key among those characters is David Ramsey's John Diggle. In the pilot, he didn't have much to do but, as the series evolved, he has become a key player who helps the Green Arrow protect Star City.
"It was a nice, slow build," Guggenheim says. Others were brought into the mix and now the show is dependent on its ensemble.
Amell says that's important. If there's a down side to that final episode, it's that he's not going to get to see his co-stars and crew all the time. "I've made so many friends. My life has been in Vancouver for the last eight years. My daughter was born there. ('Arrow') represents a significant chapter in my life."
While he'll likely take one of the Arrow suits to remember the show, he doesn't need memorabilia to recall the eight years of "Arrow." (He also doesn't have a series of scars from all those stunts.)
"I've felt sadness a bunch of times," he says. "But I stand by the decision we made. I won't say I'll never play the role again, but I do believe in a good, clean break."
"Arrow," Ramsey says, has afforded him and Amell the opportunity to play different characters. In the first season, he recalls, Amell said, "At the end of the day, we're actors wanting work."