LOS ANGELES – After telling Batman's origins story in "Gotham," producers Bruno Heller and Danny Cannon wondered what Alfred's might be like.
In "Pennyworth," a look at the famous butler before his employer took flight, they picture him as a dashing British soldier who created a security company with Bruce Wayne's father, billionaire Thomas Wayne. Set in the 1960s, the new drama gives him a wealth of experiences that should inform some of his decisions in future iterations.
The only callback? When he had the role in "The Dark Knight" series, Michael Caine insisted Alfred Pennyworth had been an SAS soldier in his previous life. That gave Heller a jumping off point and "a chance to create a world around him, a world in England that fits the whole DC universe."
In the new Epix series, Pennyworth (played by Jack Bannon) has to contend with two political factions, the right-wing Raven Society and the left-wing No-Name League. Both are causing problems in Great Britain; both have leaders with a lot of political tentacles.
LOS ANGELES – Riddle me this: What does a "Gotham" villain do after that series ends?
"I don't think there's a better period in London than the early '60s," Cannon says. "It's after the war, before things change for good. You could see the change in the air. Things were happening culturally (and) artistically. Making it 13 degrees more DC, 13 degrees darker, just then it really came alive for us."
Because this focuses on a younger Pennyworth, Bannon has the opportunity to be more active than Caine's Alfred was. He's part 007, part naïve businessman.
"What takes the pressure off is that we've never seen him this age," Bannon says. "The world that Bruno's created is a great playground for us to muck about in. We're sort of rewriting little bits and changing little bits and having fun with it. That alleviates the pressure."
Ben Aldridge, who plays Thomas Wayne, says "Pennyworth" lets his character emerge from flashbacks and a convenient past. "In our world, he's involved in a slightly kind of more covert, darker, more secretive world, which I think is quite exciting."
You have free articles remaining.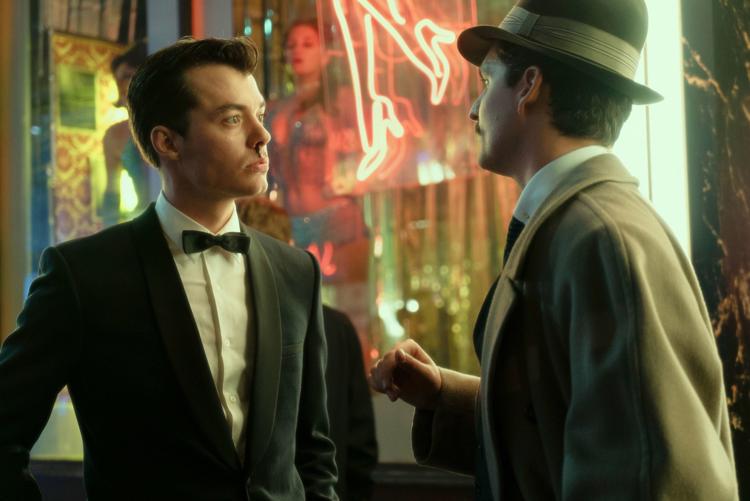 While traditional Batman villains aren't lurking, there are folks with agendas that bear watching. A Jack the Ripper relative is here, too, and Queen Elizabeth gets more than a shout-out.
"This is very much not a companion piece to 'Gotham,'" Heller says. "It's a different genre and a different format. In (Alfred's) life, he's not a sidekick. That's one of those fascinating things about taking a story from a different angle. It's a bit like 'Rosencrantz and Guildenstern Are Dead.' It's looking at the elephant from a different angle."
While Bannon says he got much of Pennyworth's inspiration from the script, Heller insists the actor actually took his words and "created a three-dimensional character."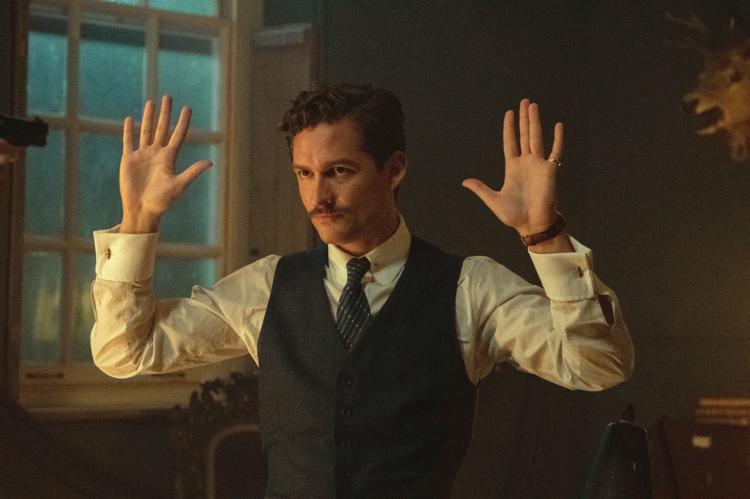 The world Heller has created, he says, is "very much an alternative universe. It's not England in the 1960s as we remember it. That's the wonderful thing about the DC Universe and the 'Gotham' universe. It's kind of infinitely expansive."
For Bannon, it's a great chance to imagine himself in the James Bond world – "with the guns and with all the fun stuff that we've been doing. Sixties London was cool enough and then, with the DC twist, Bruno's made it even cooler."
Life as a butler? It'll happen but not until Pennyworth has a chance to embrace his own adventure. "This is a journey of someone discovering that everyone has to serve someone somehow," Heller says.
"Pennyworth" premieres Sunday on Epix.