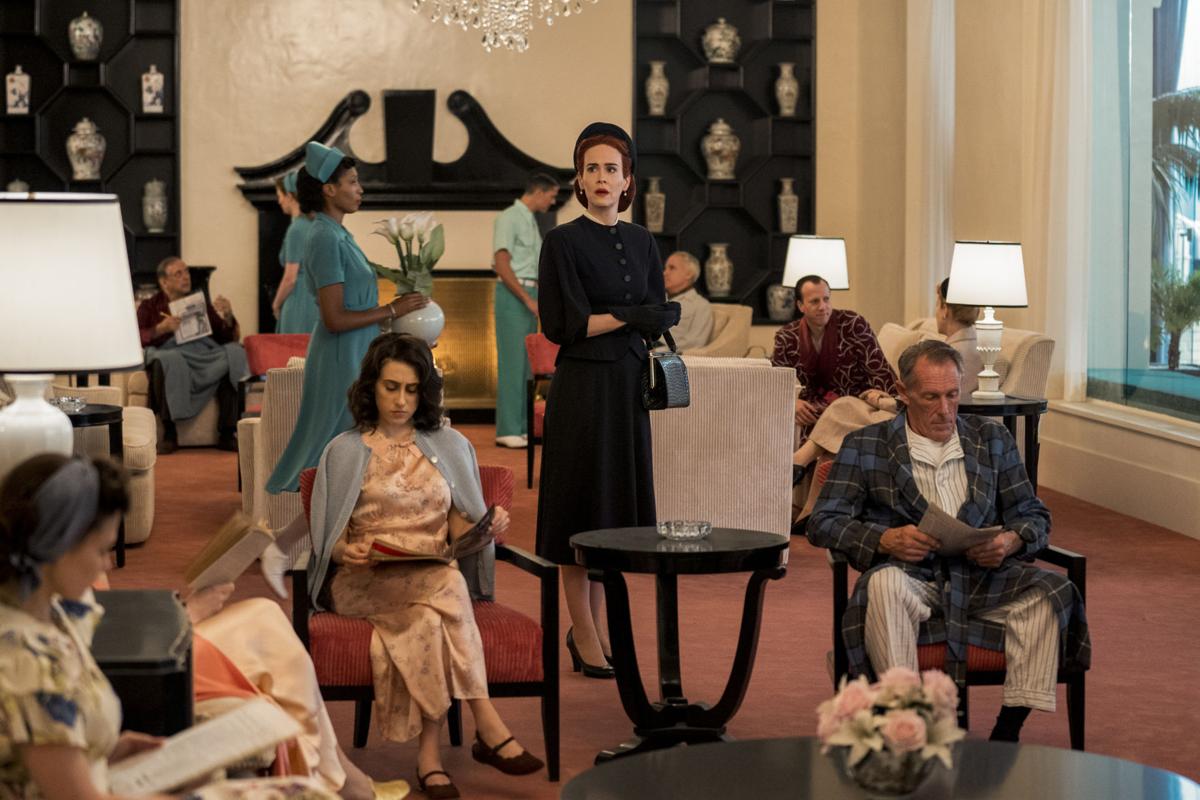 How do you approach an iconic character after someone has already won an Oscar playing the role?
That was the hurdle facing Sarah Paulson when she accepted the title role in "Ratched," a prequel to the 1975 Best Picture, "One Flew Over the Cuckoo's Nest."
"It gave me an opportunity to have a real spine of the character sort of built in," she said during a video interview earlier this week. "So much of this story obviously predates that and is an imagined idea of what Mildred's life might have been before she found her way to that hospital. So it's both a blessing and a curse."
When the Netflix series opens, Nurse Mildred Ratched is headed to a mental hospital on the West Coast. Plenty of roadblocks stand in the way of her getting a job there, but she's undeterred, particularly when staffers are bent on keeping her out.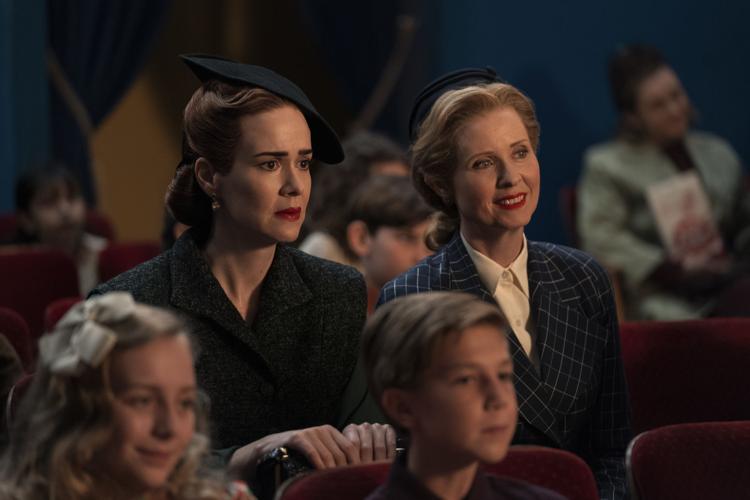 There, many characters – patients, doctors, nurses and guests – complicate the drama. While she worms her way in, they look for their way out.
Among them: a serial killer, a woman with multiple personalities and sex addicts.
Although the series has a film noir quality, it's shot in bright colors.
"To have all of this disturbingly evil stuff happening in this most beautiful, natural setting…makes it even more scary," said Cynthia Nixon, who plays a visitor to the hospital.
Paulson and Sharon Stone, who plays a rich patron determined to affect the hospital's fate, said they were keen to reference actors from the 1940s.
"There were great performances by actresses like Barbara Stanwyck in that period that were interesting to me," Stone said. "I wanted to have a few sort of affectations of the acting of that period."
Finn Wittrock, who plays the serial killer, said he referenced Marlon Brando and James Dean. "So that helped sort of guide me in a weird way."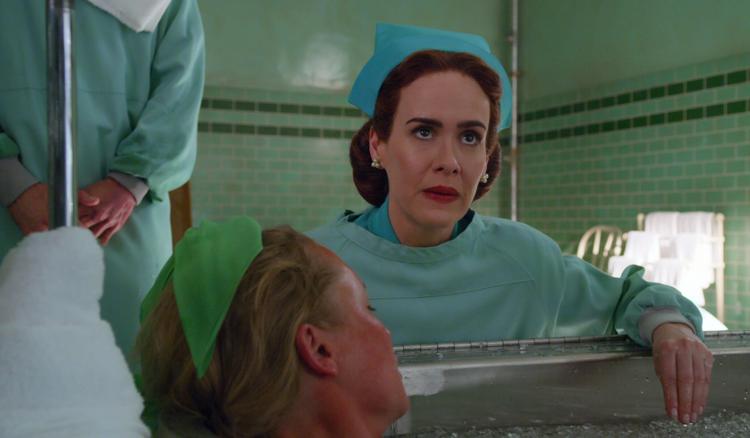 Although Executive Producer Ryan Murphy was intrigued by the idea of a "Cuckoo's Nest" prequel, he was concerned that it would take a long time to get the rights. Those who held them were interested, Paulson said, and "we were able to make it quite quickly and with not a lot of trouble in that way."
Jumping off into a number of directions, "Ratched" gives its actors plenty of leeway to stretch. Sophie Okonedo, as one of the patients, gets to assume a number of personalities.
"To be honest," she said, "I can't remember who I am between each character…I see Mildred as quite helpful."
"Anyone who wants to learn a thing or two about acting should watch this performance," Stone said. "It's just wonderful."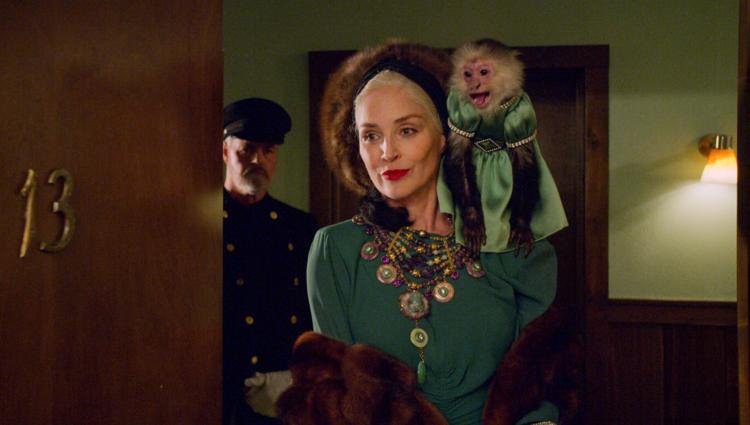 Running nine episodes, "Ratched" reveals why Paulson's character is determined to get to the hospital and what she hopes to do with her new-found authority. She gets on the wrong side of a staffer, played by Judy Davis, and finds ways to ingratiate herself with the hospital's head, played by Jon Jon Briones.
Like others, Briones saw real ties to Alfred Hitchcock films, like "Rope" and "Psycho."
For Stone, it was a real learning curve, particularly since she hadn't been in a Ryan Murphy production before.
"You go in one day and you're doing Episode 1 with one director and you're doing Episode 6 three days later with a different director," she explained. "I just didn't know how to do all the different directors and all the different things."
She went to Paulson and said, "I'm losing my mind. I don't know how to do this."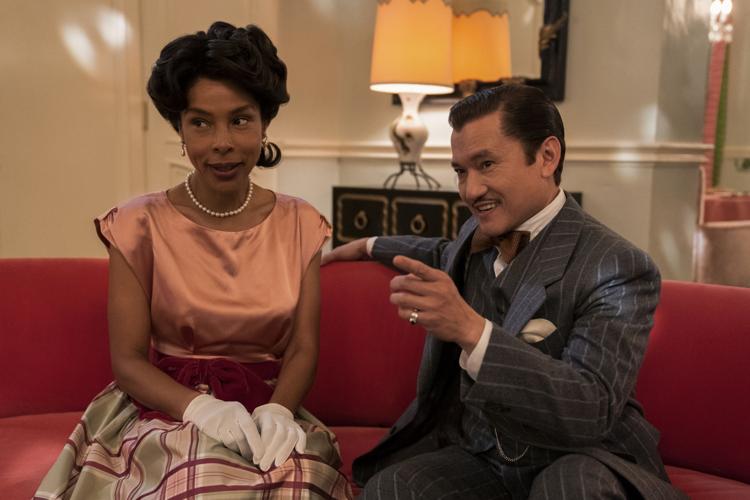 Paulson, a veteran of several Murphy series, gave her a quick piece of advice: "I just stay in the day that I'm in."
"That's such a Buddhist sensibility," Stone said. "It's like life. You stay in the day that you're in. When Ryan throws such crazy things at you and then you figure out how to lace it together, it's really exciting. I think with any other producer, I might have been lost."
If the series goes a second season, Paulson, who also served as an executive producer, would like to find a way to work Louise Fletcher, the original Nurse Ratched, into the storyline.
"I thought about Louise Fletcher every day that we were shooting it," she said.
"Ratched" premieres in September on Netflix.
Stay tuned in
Get the latest information on hit TV shows and more with our weekly newsletter!