Moving can be traumatic. Just ask the Baskets family.
In the fourth season of "Baskets," Christine (Louie Anderson) has moved in with boyfriend Ken (Alex Morris), Dale (Zach Galifianakis) is ensconced in the RV park, and Chip (also Galifianakis) is considering a condo that could give him instant access to Bakersfield's bullet train (which won't be built for at least seven years).
Mom can't find her refrigerator magnets, Chip is worried about life alone, and the Baskets family rodeo looks like it's headed for diversification. Next door is a church that needs parking space.
The FX comedy is so seemingly effortless fans shouldn't have to wait a week to see another episode. Watching one after another is as easy as eating potato chips.
Director Jonathan Krisel makes them seamless – and fun. Christine frets about her cat Ronald Reagan and can't quite settle on a kitchen slogan. Without one, "how are you ever going to know what your kitchen is about?" She fronts Chip the money for his condo, but it's pretty lonely – which leads him to a life coach who also is helping his girlfriend Martha (Martha Kelly). Tammy – that life coach – has plenty to sell him, including friendships with folks like Merle Haggard's nephew.
The world is so efficiently wacky it should take you a while to realize twin Dale isn't around much during those first episodes. (He has his own share of problems, which surface in the fourth episode.)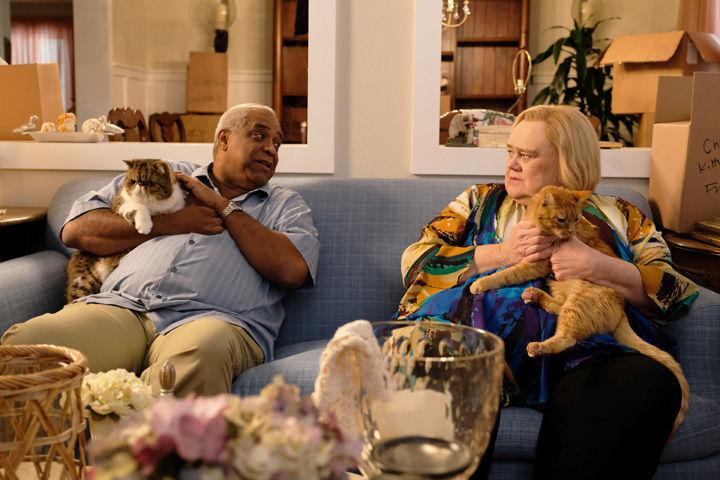 Chip, a one-time rodeo clown and permanent lost soul, sucks up much of "Baskets" new season. And that's fine. Galifianakis goes deeper with the emotion and shows just how pitiful Chip's existence is. When he's at those life-coaching seminars, he starts to blossom, suggesting he may finally get control.
You have free articles remaining.
A stealth series, "Baskets" flies so low under the radar, you don't think about it until a new season begins. And then? It's all-in time, particularly since Anderson is utterly believable as the mom and Galifianakis is perfect (and separate) as each of the twins. Clearly, this is a vanity project but it has worth beyond its fun factor.
Krisel goes deeper on some of the family issues and lets Martha reveal personality beyond contempt.
She doesn't like Chip playing in her sandbox and she isn't afraid to tell him.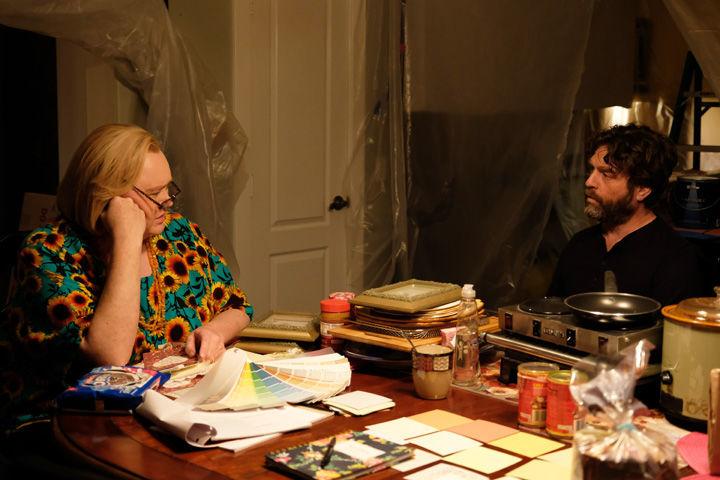 Little gestures (like grabbing bottles of free water) say so much. While Galifianakis and company don't miss a beat (they subtly knock pretentiousness in all forms), they do hit physical humor more than they should.
When we finally get a moment with Dale, he's an accident just waiting to happen. He tries to show his daughter how to handle a gun and, well, you can see where that's headed.
This year's "Baskets" is full. It has plenty of new targets to hit and that centerpiece performance by Anderson that continues to get deeper and oh so richer.
"Baskets" airs at 9 p.m. Thursdays on FX.