"Bless this Mess" is worse than a losing Husker football game.
It riles up the faithful, goes nowhere and winds up settling for a tailgate party.
Set in a rural part of Nebraska, the new ABC sitcom follows a pair of New Yorkers to what they think is the "promised" land. There, in a rundown home they inherited from his late aunt, they hope to find a quieter, less stressful life.
The minute Rio (Lake Bell) and Mike (Dax Shepard) move in, disaster happens. They fall through the living room floor, notice a hole in their ceiling and discover a strange man in their bathroom.
Is this the good life? No, it's Hollywood's view of Nebraska. Written and directed by Bell (who created it with Elizabeth Meriwether), who obviously hasn't been to the state, the new series has a distinct "Green Acres" aura.
Why a couple wouldn't at least see the place before heading west is anyone's guess. Sight unseen, they make like Lewis and Clark and wind up in a place where cattle roam free and neighbors make themselves at home.
While the first episode does feature a "Welcome to Nebraska" sign, it doesn't quite dabble in other hallmarks. (The state's tourism slogan – "It's not for everyone" – might have been an edgier reference point.) The landscape doesn't look Nebraska-ish, either.
But Pam Grier, as the county sheriff (among other things), hits a perfect note, capturing the "whatever" feel that really comes from living in the Midwest.
You have free articles remaining.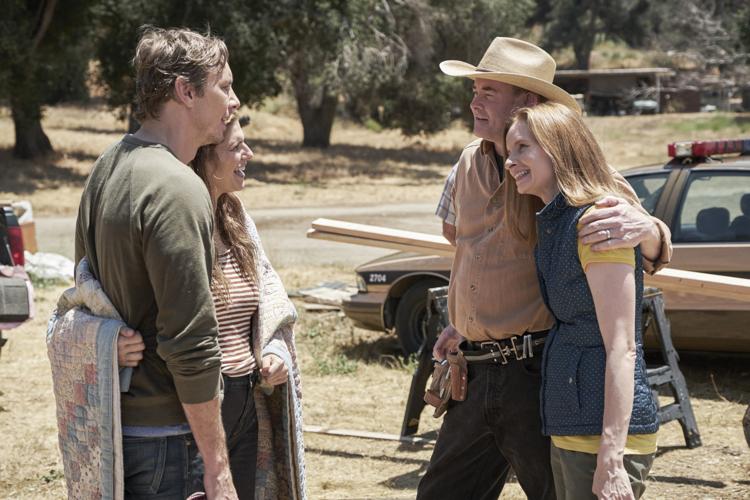 A pair of neighbors, eager to buy the property, lurk along the edges, but it's too soon to tell what they or Ed Begley Jr. (as a former resident) might bring. The one to watch: JT Neal as the dim-witted Jacob. He has the most potential for inappropriate commentary, particularly when he says stuff like, "I love wood."
Susie Essman checks in as Bell's mother, uncertain the decision to move was wise.
Because so much of this is sooooo familiar, "Bless This Mess" doesn't ring true. Episodes need to drink in more of the culture, play off Nebraska's football obsession and show how embracing residents can be even when newcomers are in over their heads.
The house, meanwhile, is a tear-down. Living in a trailer while a new one is built would spare us "The Money Pit" comparisons.
Shepard and Bell have gone down this road several times before and both are fine, even when their words aren't. "Bless This Mess" has an indie vibe that gives ABC a different shade in its very similar crayon box of family shows.
Its writers, however, could stand a field trip to Nebraska. There, they'd learn the lingo, embrace Scott Frost and discover how Larry the Cable Guy manages to git 'r done.