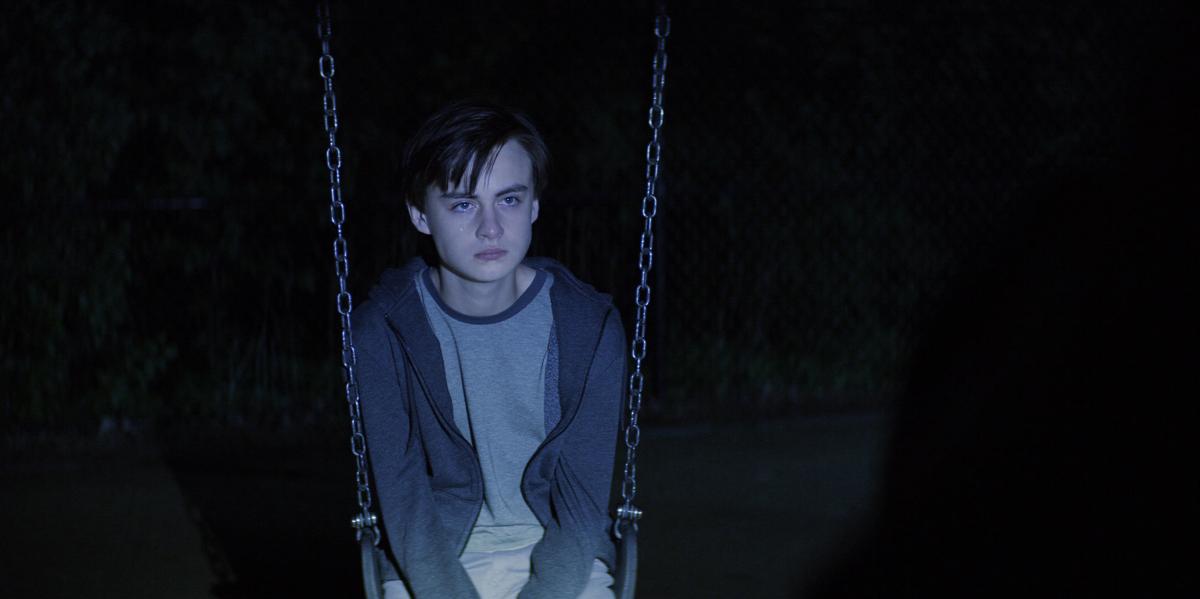 "Defending Jacob" would make a great two-hour movie. Instead, it's spread out over eight hours, taking its time to tell the story of a 14-year-old charged with stabbing a classmate.
The biggest problem: director Morten Tyldum includes every depressing aspect.
For us – and Chris Evans and Michelle Dockery, who play the parents – it's a bit much, particularly when we meet Evans' father (J.K. Simmons), a man with his own violent past.
Like layers of an onion, details are peeled, revealing information that makes anything plausible.
Evans (who seems too young to be the dad of a teen) plays an assistant district attorney originally assigned the case; Dockery's a nonprofit executive. Both seem like attentive parents.
But Jacob (Jaeden Martell) is a quiet kid who says he barely knew Ben Rifkin, the teen found bludgeoned in a field.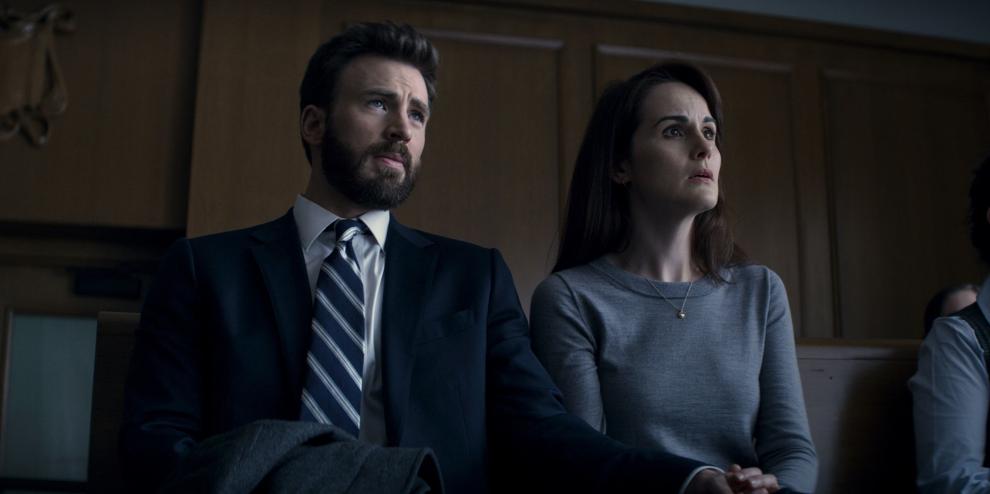 When the three go to express their sympathy, Jacob doesn't seem rattled. He goes, too, talks with friends and admits he didn't know the deceased that well.
A tie isn't made until dad interviews classmates and they happen to name check Jacob.
Unlike "American Crime," another series that detailed the nuances of a legal case, "Defending Jacob" is fairly straightforward. It has a murder. It has a suspect. It has a trial. And then it starts sprinkling in reasonable doubt. If there's a greater lesson to be learned, we missed it.
Martell is great, playing each card with confidence. Evans – the series' big draw – is more angsty, internalizing plenty. He gets his best beats with Simmons but, boy, it takes a while to get to them.
Watching the first two episodes then jumping to the last two is enough to get the gist of Mark Bomback's script. He uses the middle four as showcases for Simmons and, as Jacob's attorney, Cherry Jones. Veterans of these kinds of stories, the two find all the emotional beats and aren't afraid to underplay any of them.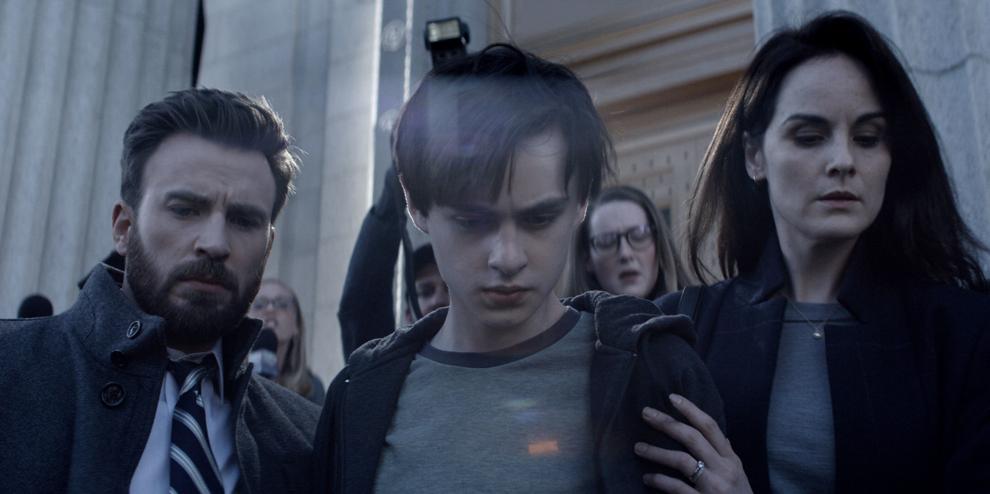 At times, Evans looks like he's dealing with the weight of Captain America's world. When he's questioned by Pablo Schreiber (as a less-than-sympathetic colleague), there are moments when he should object rather than comply.
Dockery doesn't come into her own until the end when she shares her take on the case. She veers from a cool exterior and finds the inner mom that drives this.
Thanks to a great score and lingering cinematography, "Defending Jacob" is good. It just seems supersized to justify a film star showing up on television.
"Defending Jacob" airs April 24 on Apple TV+.