It's too bad there's not a special Emmy category for a show like "Dead to Me."
More drama than comedy, it falls in the "just one more" space when you're streaming shows on a blustery night.
Starring Christina Applegate – who should be cast in more projects – it shows what happens to a family after the patriarch dies in a car accident. Left to pick up the pieces (and yet still grieve), Applegate's Jen thinks a support group might be a good first step.
She goes there and meets Judy (Linda Cardellini), a woman who gets her – and the loss she feels. The two bond over wine and become friends. Gradually, Jen discovers Judy's secrets. She's a woman with a past – and an ex (James Marsden) who's awfully controlling.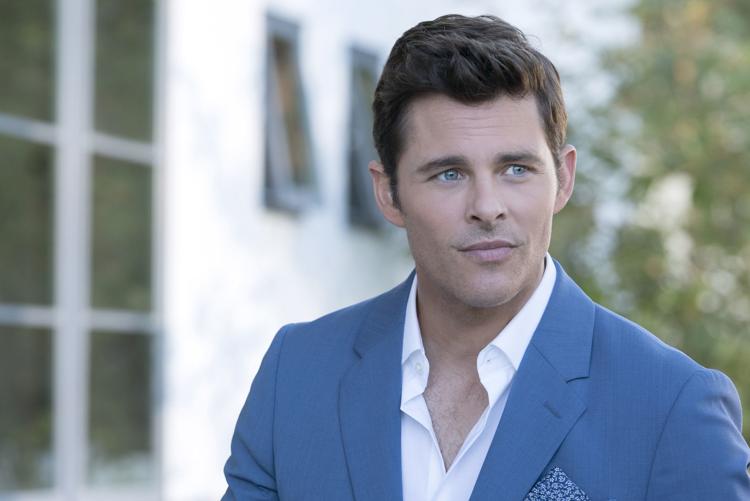 When Jen discovers Judy has been living in a spare room at work, she invites her to stay in her guest house. Judy accepts and, like a bag of potato chips, she becomes essential.
Created by Liz Feldman, the new Netflix half hour has hints of both "Ozark" and "Six Feet Under." There's plenty of unstated information and a slow leak that lets both Jen and Judy deal with loss on their own terms.
Yes, the series has humor (Applegate is too nuanced to let that go), but it's not the laughfest you expect from something labeled "sitcom." This is more ironic.
When Jen's mother-in-law (and uber real estate agent) says she's planning a birthday celebration for her late son, Jen improvises and says she's doing her own. Judy agrees to stage the thing and, in the course of a cake-and-drinks gathering around the pool, plenty gets said.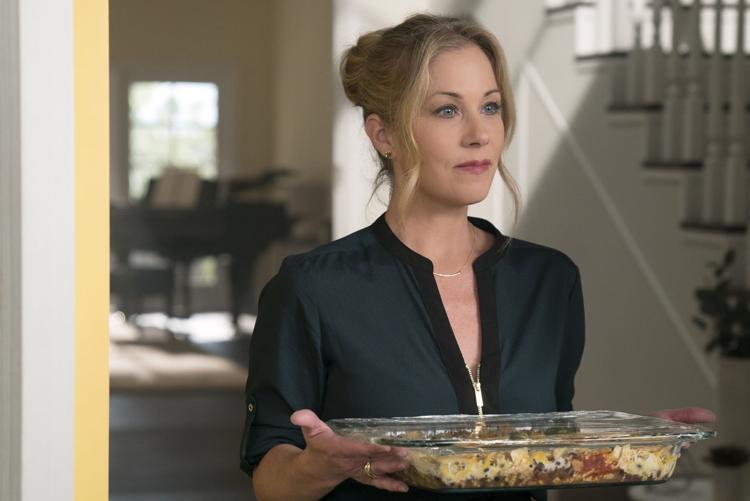 You have free articles remaining.
Jen's anger bubbles over in other ways. Convinced her husband was killed by a reckless driver, she constantly looks for cars with dents that might line up with a hit-and-run.
Feldman makes sure we know key secrets, but she doesn't spill everything. Around the fourth episode, Jen discovers something more about her late husband and the grieving turns to anger.
Cardellini is just as adept at this as Applegate. She partners her nicely and willingly takes the fall if it means she'll still be able to call her a friend.
While "Dead to Me" is obviously headed for a big reveal, it has fun playing with the truth.
Jen gets a chance to weasel into Judy's ex's life. Judy gets to help when Jen needs it most.
Ed Asner, as a resident at Beach Haven Assisted Living, holds promise as someone who might reveal some of "Dead to Me's" pretty little lies.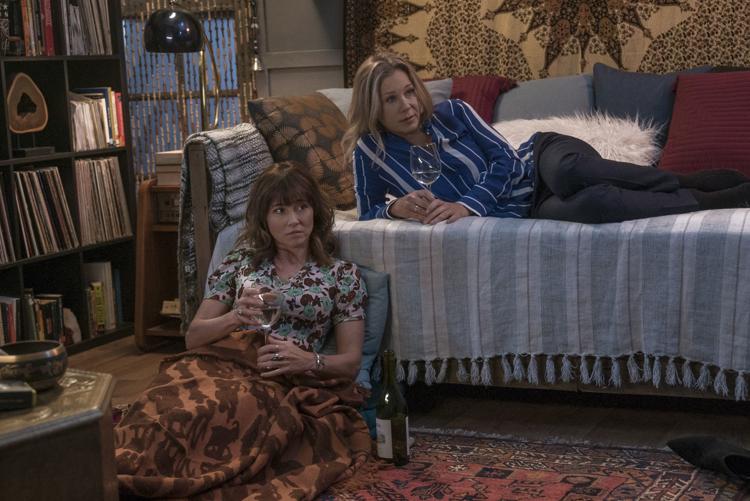 It's an addictive series that's made even more so by Applegate's pitch-perfect performance. She's everyone thrust into a life-altering situation and she reacts in ways that seem fitting, if not ingenious.
An Emmy – for drama or comedy – should be hers for making this so very original.
"Dead to Me" is now streaming on Netflix.