If we learn anything from "The Handmaid's Tale," season two, it's this: Great television doesn't need Aaron Sorkin-dense dialogue.
In scene after scene of the Emmy-winning series, moments play without a word uttered. Instead, Elisabeth Moss's face writes plenty, pulling us into the life of the handmaids and the cruel world that author Margaret Atwood has created.
In the second season, which begins April 25 on Hulu, Offred (Moss's character) and a group of her fellow handmaids are taken to the gallows where they're threatened about changing the course of their lives. In case you weren't aware, the women have been separated for breeding purposes and are treated as possessions, not humans. Some rebelled; others stay in tow – largely because the woman in charge (the magnificent Ann Dowd) scares like no other.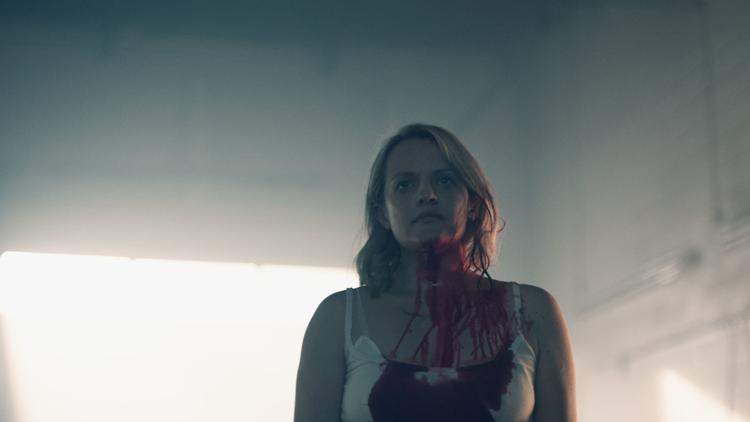 The question hung over the first season and it hovers here, too. Because we get flashbacks to Offred's previous life (as a wife, mother and, seemingly, independent woman), we see what drives her actions. Still, she's not alone.
There are other rebels and, this season, a closer look at the people who will parent her forthcoming child. While Commander Waterford (Joseph Fiennes) and his wife Serena (Yvonne Strahovski) are on the other side of this equation, there's a crack or two that suggests all is not as bleak as the skies in Gilead. Knowing she's not having her husband's child, Serena is the new one to watch, complete with false compassion and cruel intentions.
Alexis Bledel is here, too, who dominates the world of the Colonies. She's still Emmy-worthy, drawing us in with every little move.
You have free articles remaining.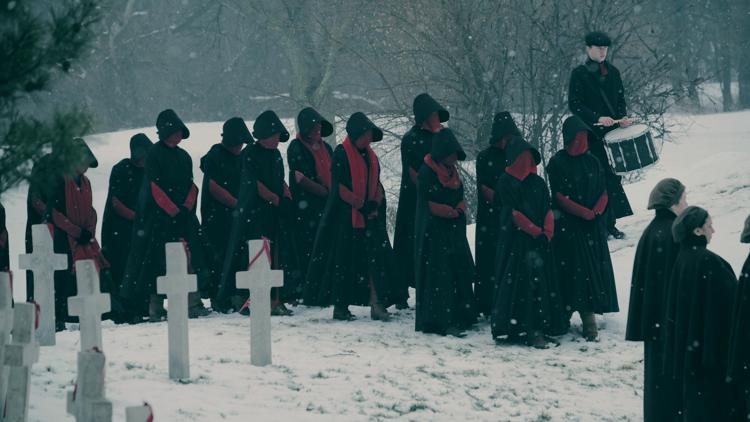 Because creator Bruce Miller and his team don't shy from contemporary parallels, "Handmaid's Tale" has an eeriness that's hard to escape. Their storytelling is beautifully augmented by visuals that are just as breathtaking as the moments of mayhem.
In the first episodes of the second season, you still get those red robes moving across the dark landscape. But now there are other colors that haunt and destroy.
While Moss has played other women who awaken to new discoveries, Offred is her best conduit. She takes full advantage of those expressive eyes and combative postures.
When she's defying authority, "Handmaid's Tale" pops, giving us a window onto other stories of persecution.
Miller and company don't always make it easy to follow (the flashbacks could be confusing for new converts), but they never undercut Atwood's impact.
Able to comment on current events, "The Handmaid's Tale" could be that seminal series that captures how many in America feel right now.