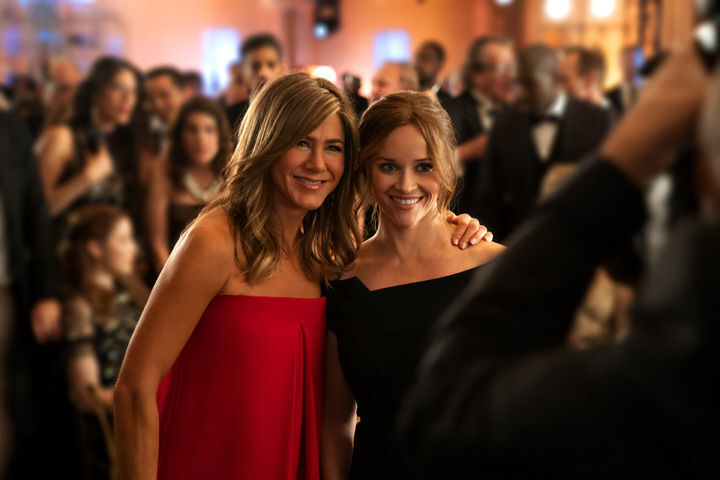 If you're going to launch a new streaming service eager to make a splash, you might want something like "The Morning Show," a juicy drama based on current events that's even more relevant than its creators realized.
Looking at the fallout after a morning show anchor (played by Steve Carell) is fired after he's accused of sexual misconduct, the new series reveals how others try to pick up the pieces.
Most at risk: Alex Levy (Jennifer Aniston), the dethroned anchor's on-air partner for 15 years. She takes charge the morning after news breaks and never lets up.
When it looks like network heads are eager to get rid of her, she seizes control and, like a character from "Network," doubles down and calls out her detractors.
Aniston plays the Katie Couric/Joan Crawford angles with great aplomb. She doesn't hold back with anyone and appears (at least in the first three episodes) to hold plenty of trump cards.
An oily news division leader (superbly played by Billy Crudup) toys with everyone, encouraging a small market reporter, Bradley Jackson (Reese Witherspoon), to stick around New York during the fallout.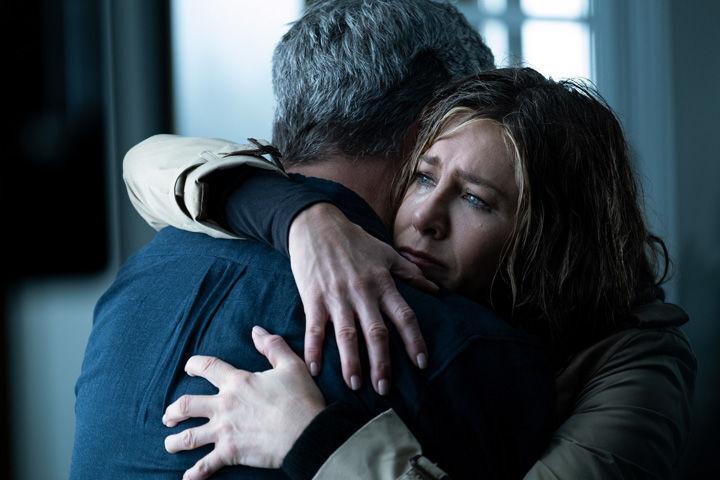 Levy is slated to be honored at a banquet and, naturally, folks think she shouldn't appear. Instead, she attends, head held high, and is shocked to see Jackson sitting at her table.
Directed by Mimi Leder, the opening episode takes full advantage of streaming liberties (yup, there's swearing) and tackles the #MeToo discussion better than the morning shows did.
Carell's Mitch Kessler melts down on his own, insisting the sex he had was consensual. He pleads his case to the show's producer, Charlie "Chip" Black (Mark Duplass), but can't quite understand why his actions were so heinous. He commiserates with others (wait until you see who plays a friend in a similar situation) and lashes out at those trying to get him on camera.
Clearly, this is one of the behind-the-scenes shows that actually addresses what goes on when the cameras are off. "Studio 60 on the Sunset Strip" and "Smash" tried to pull back the curtain. But "Morning Show" doesn't have to play by others' rules – and doesn't.
Witherspoon gets to stretch (as a rough-around-the-edges broadcaster with family issues); Aniston is allowed to show the smarts it takes to make people believe she's America's sweetheart.
Duplass colors outside the lines, too, as a man caught in the middle. He tries to make peace with talent, network bosses and staffers. Routinely, the juggling act results in more stress.
Because Aniston has done her homework, the on-air sequences snap. She looks like a host who's remorseful. She also does smart interviews (including the one with Witherspoon) that suggest she's listening.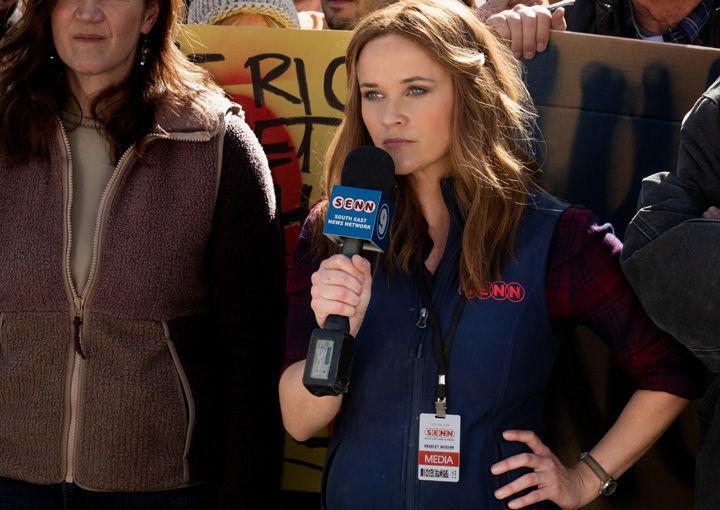 While 10 episodes could cause this to twist and turn more than "Scandal," it's obvious there's more to Carell's participation than anger. Initially, he's muted. Then he gets the moments that explain why the actor signed on.
While Jay Carson's script seems like it's from the Aaron Sorkin school of television drama, it doesn't fill every moment with pithy speeches. Instead, Leder lets the camera dwell – on Aniston, on Witherspoon, on Duplass – long enough to let us know what words don't.
Because the creators have been able to take a headline-grabbing situation and make it relevant for those on the outside, "The Morning Show" bears watching.
It's one of those shows you didn't know you needed to watch.
"The Morning Show" premieres Nov. 1 on Apple TV+.