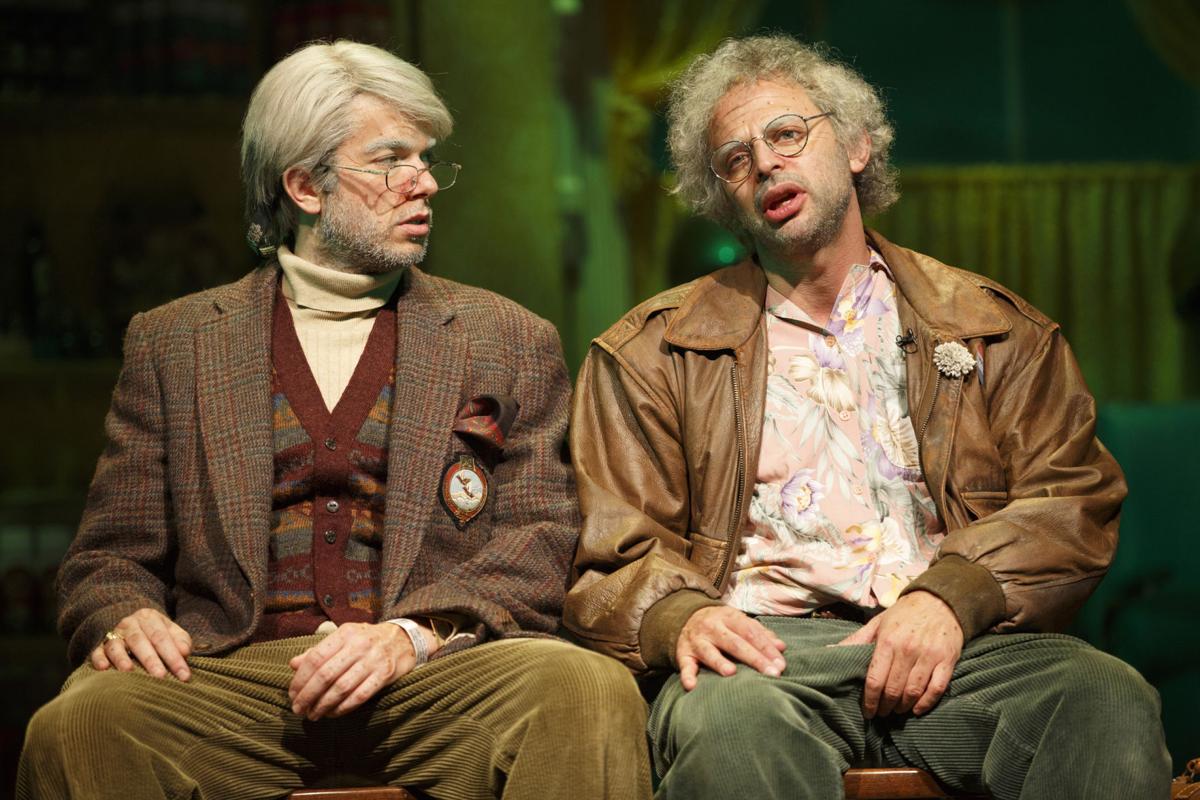 There's no such thing as too much tuna but try telling that to George St. Geegland and Gil Faizon.
When they're served an overflowing sandwich, they launch into a bit that has consequences – for them and their guests.
The silliness occurs midway through "Oh, Hello on Broadway," a two-man show offered up by comedians Nick Kroll and John Mulaney. Based on characters they created for Comedy Central's "Kroll Show," George (Mulaney) and Gil (Kroll) are lifelong friends (probably in their 70s) who argue about everything and nothing.
They also have a unique way of pronouncing things – like Broadway, for example – and a facility with improvisation that's a marvel to watch.
The premise: they get a show on Broadway that details their lives. Working on bits of sets from other shows (including "Steel Magnolias," "The Diary of Anne Frank" and the stoop from "The Cosby Show"), they send up Billy Crystal's "700 Sundays" and other one-man productions.
"Cellphones, turn them on," George tells the audience. "Eat during the play." They encourage candy wrappers, too, and call Werther's Original the "amber alert of caramels."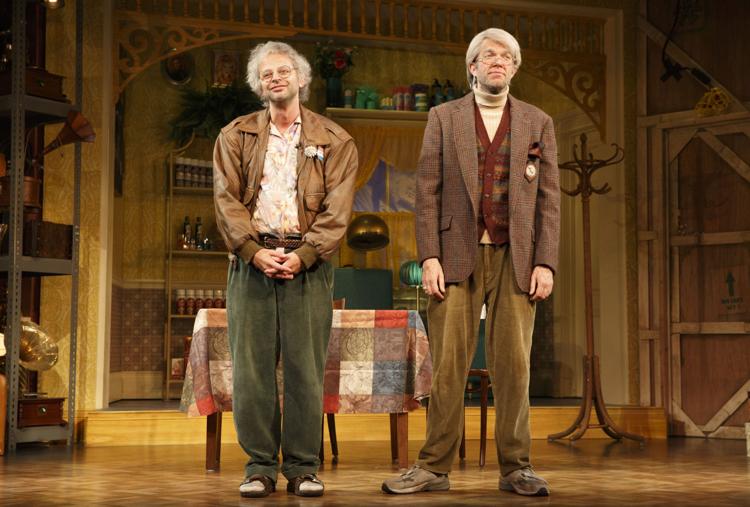 Bits hit on acting clichés, Steely Dan and raccoons and, just before the tuna, a celebrity guest from the audience.
In the version taped for Netflix (now airing), Steve Martin gets the honor and he's quizzed like a suspect on "Law & Order." Mulaney is particularly adept at playing cards Martin has rarely been dealt. He asks about his art collection and manages to drop so many key names an art historian would have to be impressed. When the guest tells them a Mike Nichols story, the two figure out a way to incorporate its essence into a later skit, revealing just how attuned they are.
You have free articles remaining.
Never mind that half the stuff they utter grazes only a certain radar (it's very New York-centric). Mulaney and Kroll make it work because they're very good at sizing up their audience.
Kroll gets big laughs about his love for a raccoon (and you'll pronounce it his way after you've heard the interpretation 50 times); Mulaney gets his Mamet moment when the two argue.
"Oh, Hello" leads nowhere, teaches nothing, but is utterly entertaining. If you know Lenny Kravitz, Robert Durst, Billy Joel (or Bill Joel, as Kroll calls him) and "Angels in America," you'll be able to keep pace. When Gil moonwalks like "Mike" Jackson, you'll howl.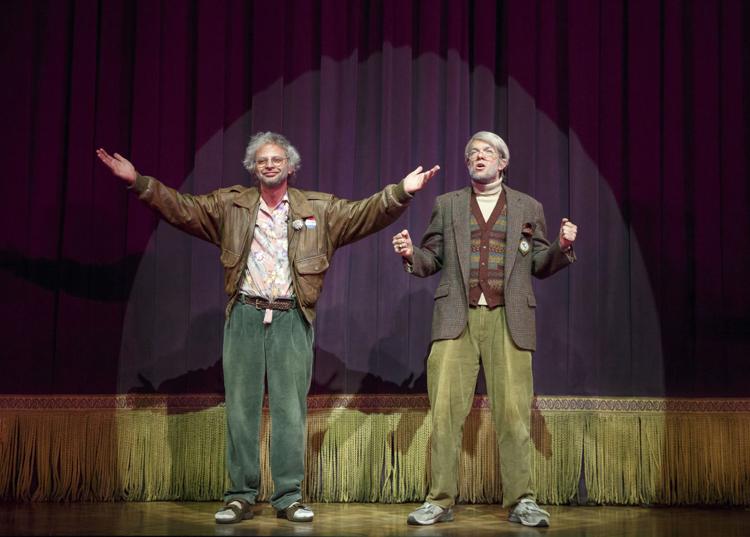 And when that big tuna sandwich arrives, you know what? You'll be eager to meet Lisa the raccoon, too.
Mulaney and Kroll aren't given very good wigs or costumes (that's part of the shtick) but they play them with conviction.
When (spoiler alert!) the two find happiness, you'll cheer.
Thanks to George and Gil, we realize shows like this aren't about their journey, but us.
"When a celebrity dies," we learn, "blame the year. Make it about you."
Their "hompage" is inspired.
"Oh, Hello on Broadway" is now streaming on Netflix. It's taken from the show's successful run that also played other cities.