"On Becoming a God In Central Florida" is as addictive as the pyramid scheme it chronicles.
Pulling us into the shaky world of a widow, circa 1992, the new Showtime series doesn't hesitate to point fingers at people who don't make America great.
Chief among them: Obie Garbeau II (Ted Levine), the leader of a cult-like merchandising company that survives on get-rich-quick promises.
Krystal Stubbs' husband was in deep, leaving her and their child with little to stay afloat. Rather than search for other answers, she goes all in and becomes part of the Founders American Merchandise family. A rabid disciple named Cody (Theodore Pellerin) convinces Krystal (Kirsten Dunst) she can annex her husband's dream.
The series follows Krystal Stubbs and her daughter through the world of multilevel marketing during the 1990s. To look the part, Dunst got weekly spray tans, studied fashion from the decade and viewed documentaries about multi-level merchandising marketers.
Surprisingly, Krystal isn't all that sure. She reaches out to friends and neighbors, then discovers it would take more than a village to make this work. When she suggests an alternative to the plan, she's shut down and left to figure out what's next.
Charlie McDowell, who directed the pilot, sets this up nicely, giving us a sense of Krystal's life and the bells and whistles that Cody is ringing in front of her. He gets the '90s look just right, too, and shows how desperate some people are to emulate the Ewings of "Dallas" and the Carringtons of "Dynasty."
Like her work in "Fargo," this gives Dunst ample opportunity to reveal a host of emotions. She's a hoot dragging her baby into work at an aging water park. She's heartbreaking as a woman pretending to be in the same circle as titans of industry. She knows every nuance of this life and isn't afraid to expose any of them. Dunst takes risks and they pay big dividends.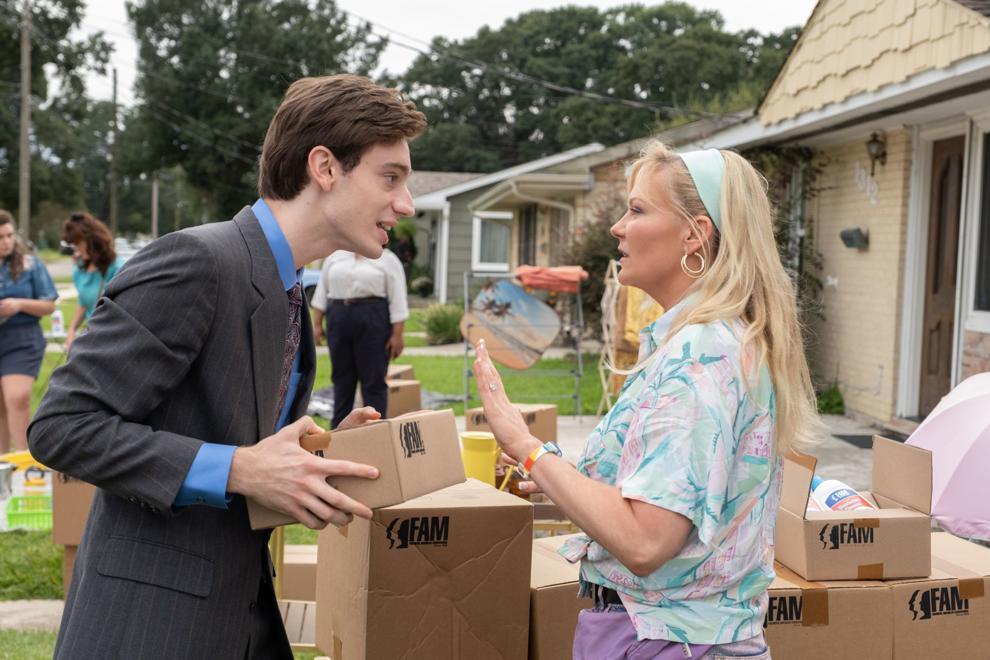 Pellerin, however, is even more surprising. He's as gung-ho as cult followers get. He does whatever his bosses want and isn't afraid to push others to make them happy. Able to tap into a lot of insecurity, Pellerin is instantly Emmy worthy. His is one of the best performances of the year. It makes you want to discover what drives him and where he'll finally wind up.
Others, though, are equally compelling. Mel Rodriguez and Beth Ditto play Krystal's friends with great conviction, showing just how they get sucked in to realizing her dream.
While Levine goes a bit too "Network" for the series' climactic moments, he's what it needs to understand the fanaticism (and the wilting reality) behind FAM.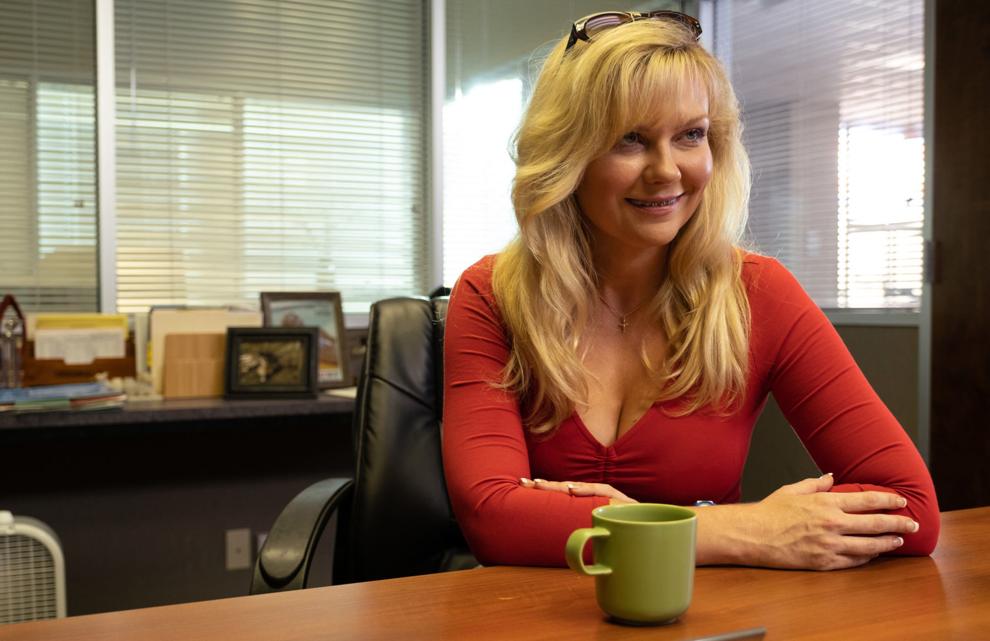 Nicely written, the series pulls in a number of familiar faces as interesting characters. Mary Steenburgen shows up as a wealthy matron who looks down on those in the company; Sharon Lawrence is every '90s woman you couldn't stand as Obie's wife.
While Disney is never name-checked in the series, it's clear it's the lure that got fish like Obie to Florida. Hungry for a part of that world, he put down stakes and managed to reap what others couldn't.
Krystal's sad water park brings its twists and turns, too. Like "The Florida Project," this shows all isn't parades and fireworks in central Florida. Sometimes, it's just a harsh world that's out of reach and out of touch.
"On Becoming a God in Central Florida" is one of the best new shows of the year. It's a cautionary tale, but a tempting one, too.
"On Becoming a God in Central Florida" premieres Aug. 25 on Showtime. Two episodes will run the first night. Savor both of them.