Add sour cream to your guacamole. It'll keep it from turning colors.
That's just one of the tips you get from the new season of "Queer Eye," but it's not exactly a helpful hints year. Instead, the five guys do more to help their charges with self-esteem.
Working their magic in and around Kansas City, the gurus target a bachelor, a single dad, a veteran, an arts advocate, a former bad boy and Jonathan Van Ness's high school teacher.
The latter, a feisty music pro, gets a remarkable makeover and learns just how important she was in the "Queer Eye" guy's life. Van Ness admits she helped him when he wasn't as sure of himself.
Here, willing to dress, speak and act like an original, he's the ultimate cheerleader, boosting Kathi Dooley's spirits and providing a look that will make her deserving of parade attention at school. The episode reveals plenty about Van Ness as well. He's willing to do cheers and interrupt classroom activities just to give the show a few outrageous highlights. The other four are more subdued, slipping the makeover targets hints that can make them more confident in a variety of situations.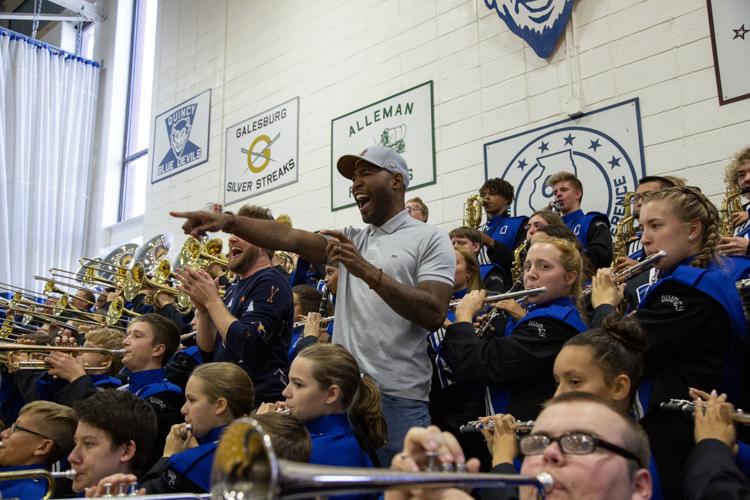 Wesley Hamilton, the former bad boy who's now disabled, gets a home transformation that makes his place both accessible and attractive. He gets a new wardrobe from Tan France that looks good everywhere and a tip – shorter jackets work better for those in wheelchairs. When Hamilton speaks to folks at a fundraiser, you can see just how life-changing this kind of attention is.
While the Fab 5 have plenty of moments that let them show their personalities (and expertise), the series really hinges on the ability to move subjects out of complacency and into a new world of possibility.
You have free articles remaining.
Van Ness probably makes too much of the haircuts he gives them, but he does achieve a miracle with Deanna Munoz when he offers her a more natural look. Able to confront those who don't agree with her, she looks more professional and ready for a place in government.
The show's producers do a good job masking some of the small venues used for the big reveals. Like the "parties" thrown on HGTV's "House Hunters," the gatherings don't exactly look as big as the student assembly Dooley gets.
Still, that isn't "Queer Eye's" purpose. With five pros (in design, food, culture, grooming and fashion) they're able to educate the rest of us about things we probably wouldn't even consider.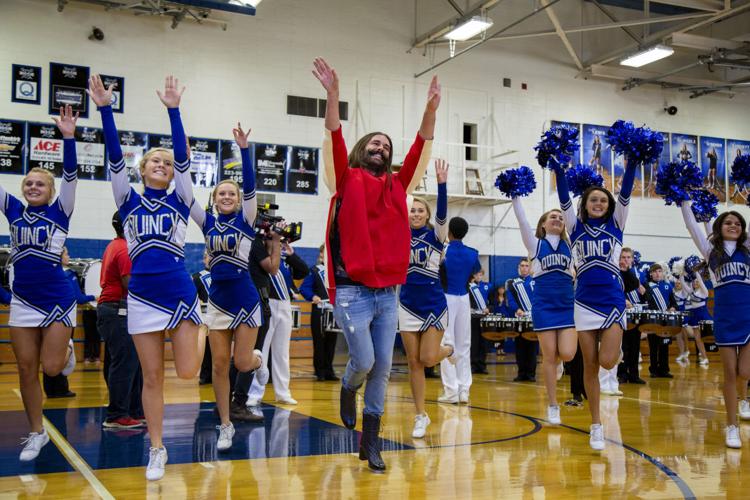 Antoni Porowski gets in the kitchen with each of the subjects and cooks up at least one dish that looks do-able for those not entertaining a bunch of relatives. He gets the guacamole tip from one of Munoz's relatives and also shows some of the men how to make a meal that wouldn't necessarily be eaten over a sink.
Hamilton even gets an upgraded kitchen that lets him trot out his specialties. Children figure into this season, too, and you can see the pride on their faces when someone like John Stoner comes into his own.
Stoner gets to watch his daughter tower at figure skating and (spoiler alert) hear pointers from Michelle Kwan.
There are plenty of surprises like that throughout the Netflix series' handful of episodes. They don't necessarily educate, but they do engage. Not unlike Oprah.
The fourth season of "Queer Eye" begins streaming on Netflix July 19.