Drama nerds are going to love the Disney + streaming service. In addition to a vault of old musicals, it boasts two new series that should kindle a little high school nostalgia.
In "Encore," alums return to their high schools to re-stage productions they did during their teen years. Over the course of a week, they rehearse, rediscover the material and learn truths about themselves. It's an interesting premise that shows just how intense high school can be.
In an early edition, a Texas school hauls back the class of 2007 to redo "Beauty and the Beast." This time, they have Broadway-level advisers helping them understand the material and perform in ways they didn't think they could.
While the series doesn't give full back stories, it does let you know what happened to the students and how theater affected their lives. Hosted by Kristen Bell, the reality show has plenty of tears and hugs and a final show (with an audience that seems largely comprised of relatives) that lets them correct mistakes and feel good about the work they did oh-so-long ago. While no one vows to pursue a career in theater, the returnees do extol the virtues of the activity. It's extremely uplifting and a good way of reminding viewers class reunions don't have to be competitions.
The oddly titled "High School Musical: The Musical: The Series" plays into the drama that comes during those intense weeks of rehearsal.
Supposedly set at the high school where "High School Musical" was filmed, the teen comedy shows students angling for the leading roles in the iconic production.
A student who appeared in the background of the Zac Efron/Vanessa Hudgens musical is now the school's drama teacher, Miss Jenn (Kate Reinders). She has lofty goals for the production and, naturally, wants the show to live up to its origins.
Nini, a theater veteran with bit parts in her past, is determined to get Hudgens' part, Gabriella. E.J., a boy she dated at theater camp, is convinced he's the next Troy.
Complicating matters: Ricky (Joshua Bassett), the boy Nini (Olivia Rodrigo) used to date. He wants to play Troy, too, and before you can say, "We're all in this together," there's a competition for the parts.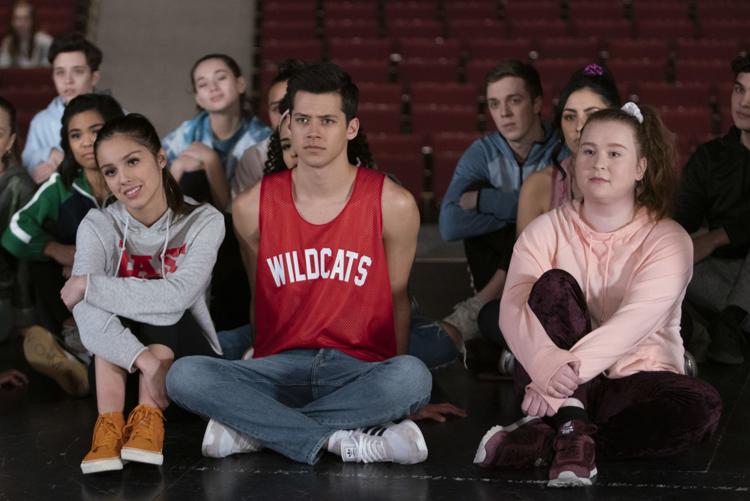 Nini's biggest obstacle: Gina (Sofia Wylie), a triple threat who has all the skills to shine on stage.
While the parallels between this high school musical and the other one aren't hard to spot, it does have a more adult vibe and a snarkiness factor that should pull in a non-Disney crowd.
Reinders, who's a cross between Kristin Chenoweth and Julie Hagerty, has grand ambitions for her first big show. She operates with a teen choreographer (Frankie Rodriguez, who's very funny) and a string of contemporary references that makes this "High School Musical" as different as the new "90210" reboot was.
Created by Tim Federle, a stage veteran who wrote a series of successful tween books about an aspiring actor, the new series has songs – ones that aren't retreads – and a sense of competition that's brutal.
E.J. (Matt Cornett), Nini's new squeeze who insists he's not a Chad (the part Corbin Bleu played), stops at nothing to get what he wants. He has the most Instagram followers at East High and isn't afraid to reach out while walking to class. He has a cousin who keeps him grounded but, really, his biggest threat isn't some other high school kid. It's his ego.
Cornett gives the role just the right amount of oomph to suggest he's a Ryan in Hollister clothing.
Sharpay? That could be Wylie's calling, particularly since she has to battle Nini for the top spot.
This "High School Musical," though, doesn't just applaud those who happen into theater but rewards those who view it as a calling. There are plenty of secondary characters who take a dim view of the stars' actions and, yes, aren't afraid to call them out.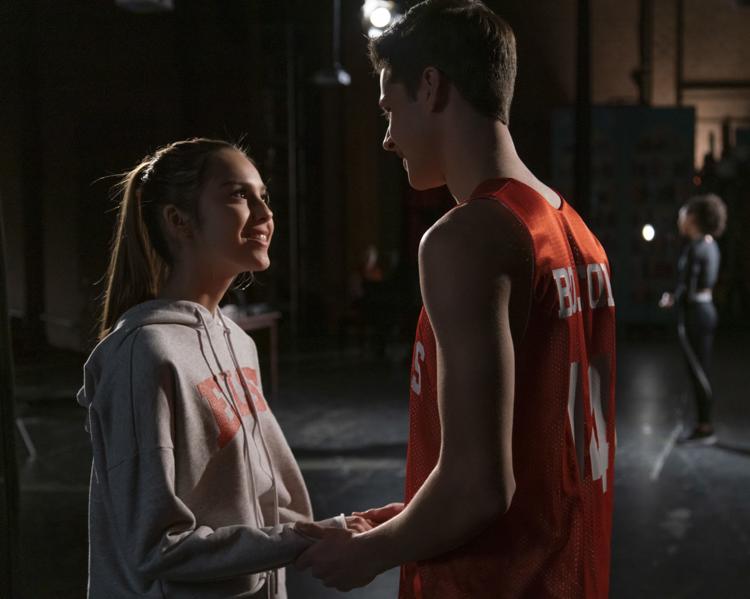 It's not your brother's "High School Musical." It's a journey that could find itself, 10 years from now, reuniting the cast for a run on "Encore."
"Encore" premieres Nov. 15; "High School Musical: The Musical" premieres Nov. 12, both on Disney+.
Stay tuned in
Get the latest information on hit TV shows and more with our weekly newsletter!