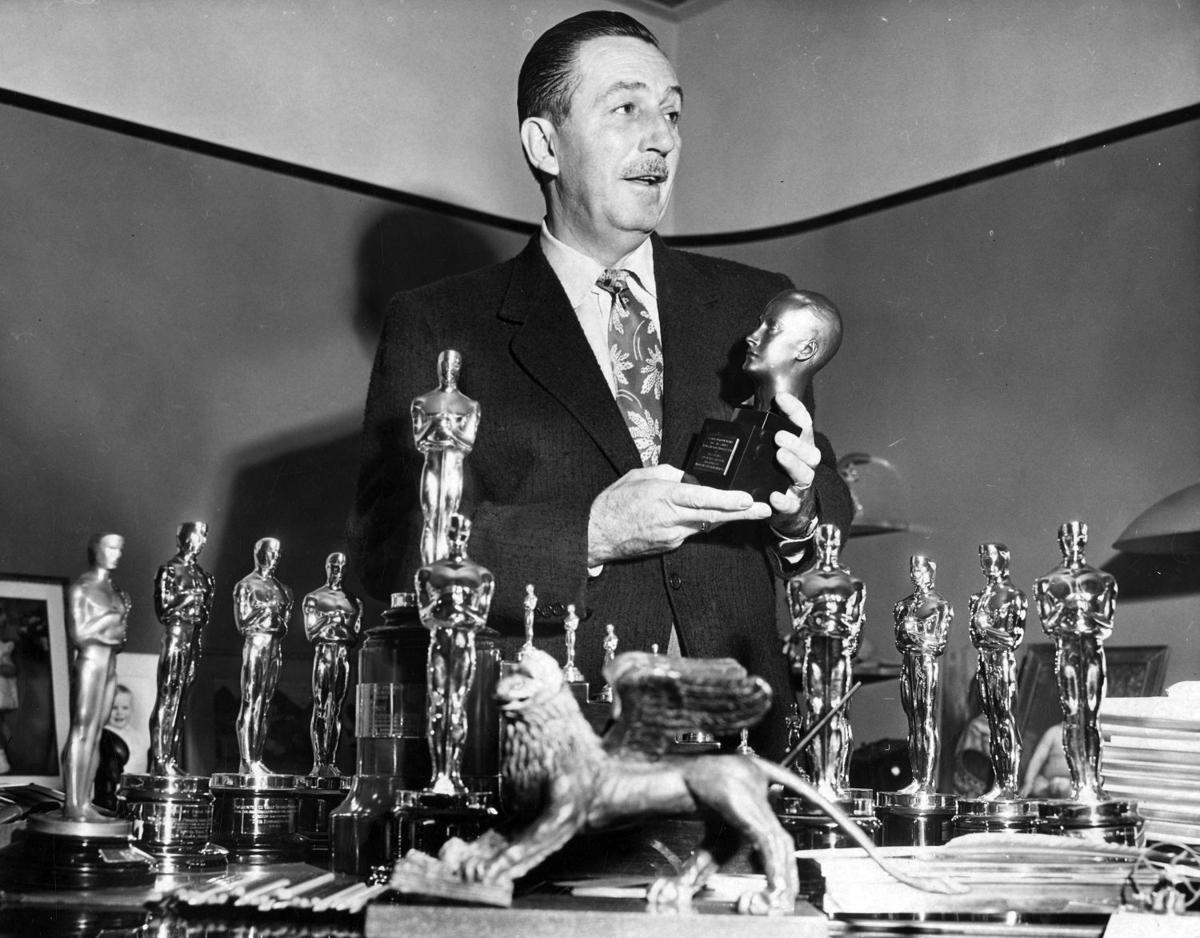 There were two Walt Disneys – the lovable tour guide who came into millions of homes through his weekly television show and the demanding boss whose idea of praise was to say, "That'll work."
In the new American Experience documentary "Walt Disney," both get ample airing.
Cutting to the chase rather quickly, director Sarah Colt shows how the legendary dreamer learned from early mistakes and never duplicated them. A better producer than artist, Disney lost the rights to his first character, Oswald the Rabbit. He vowed never to let that happen again and, as a result, was able to build an empire on the shoulders of a mouse.
While Disney gets credit for the rodent's inspiration, his wife gave him a name, his friend provided him a look. Mickey, though, was much bigger than any individual. He gave Disney the freedom to create whole new worlds and an identity that ultimately became a brand.
The brand gave birth to a new film genre, a theme park and a world view. Because so many world leaders wanted to see Disneyland, Disney became an ambassador of sorts, selling the American way of life like no one could.
"Why would I want to be president of the United States?" he said. "I'm the king of Disneyland."
The position, though, did have a downside. When the animation division became larger than just friends, animators decided to organize in order to get more equitable pay. Disney felt betrayed and kept separate files on those who wanted to unionize and those who didn't. When films flopped, Disney spent even more on the ones that followed.
Constantly, he wanted to prove something to those who tried to sell him short.
While Colt relies too heavily on "historians" to weigh in on the producer's life, she gets great reminiscences from former employees.
A section on the opening of Disneyland is packed with behind-the-scenes footage and rarely heard stories.
When construction crews didn't have time to put in both restrooms and water fountains, Disney had to make a choice. Restrooms came first: "People can buy Pepsi-Cola but they can't pee in the streets," he reasoned.
To make the opening, Disney even painted backdrops for one of the attractions. It was Disney's folly, but the folly paid off. Disneyland became Hollywood's version of the United Nations, attracting visitors from all parts of the world.
Disney had created an ideal America, not the America most knew.
And that was just fine – with him and others. When his name was on a film, audiences knew what they were getting. In the early 1960s, Disney looked at the film version of "To Kill a Mockingbird" with a tinge of envy – it was the kind of feature he didn't think fans would want him to do.
He never won a Best Picture Oscar, but he had more Academy Awards than anyone in the business. Others didn't see the disconnect, but he did, which led him to seek something more than just "entertainment." His "Florida Project" was going to include a futuristic community, a place where innovators could share ideas and live in harmony.
Disney World didn't quite fulfill his promise, but it did show the extent of his reach.
Spread over two nights, the compelling four-hour profile features plenty of behind-the-scenes footage, home movies and words of wisdom from the man himself.
Colt doesn't whitewash anything – Disney could be cranky – but she does capture his awareness. The Walt Disney most people thought they knew, didn't smoke or drink. "I smoke. I drink," the "real" Walt said.
"Walt Disney" comes as close as anything at pulling back the curtain and showing the wheels that made him move.
"Walt Disney" airs at 8 p.m. Sept. 14 and 15 on "American Experience" on PBS.